12-13-2014
We wish you a merry Christmas and a happy new year
Mary, Jean-Luc and stephane
10-13-2013
Here are a few videos from our US tour in spring. Thanks to Geo. Perzel, to Gail and Tom Watts and to Miles and Pal. Enjoy !
08-29-2013
Back home for a few days ... Sorry, but the miles and the miles (more than 10 000 since june) didn't allow us to post any message on this blog.
On this Music Medecine Show Summer Tour, we played some old stuff like Poste restante, Josephine (in a Zydeco version), Le Dernier As, Les Orages de Poussière, along with titles from our latests cds. We also played this medley as a tribute to Bob Dylan. Here it is shot by Jocelyn Lecocq in Douarnenez.

Mary-Lou : Hommage à Dylan par marylouband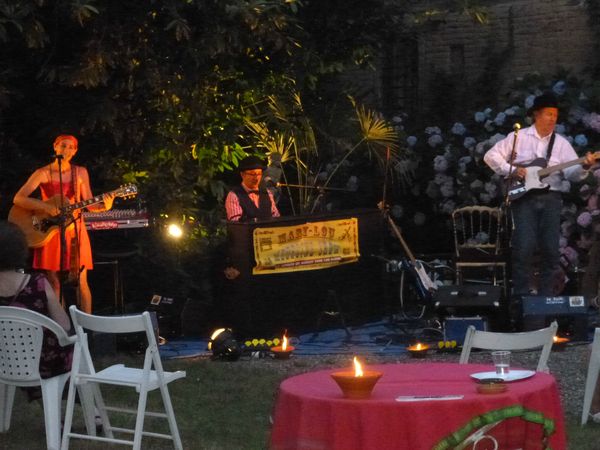 04-13-2013
Great night thursday at the Cook Shack in Union Grove. Wonderful audience, as you can hear on the video above. Thanks to everybody ans especially to our lovely friends Gail an Tom Watts.
10-15-2012
A video from our saturday night concert.
04-26-2011
We were honored to play at the Cook Shack, Union Grove, NC, one of the famoust venues of NC. We had a great pleasure playing our songs ans americana covers in front of an audience that know each single word of the songs.
A few videos of our friend Tom Watts
04-05-2011
A song from our "Live Music Album"