09-29-2015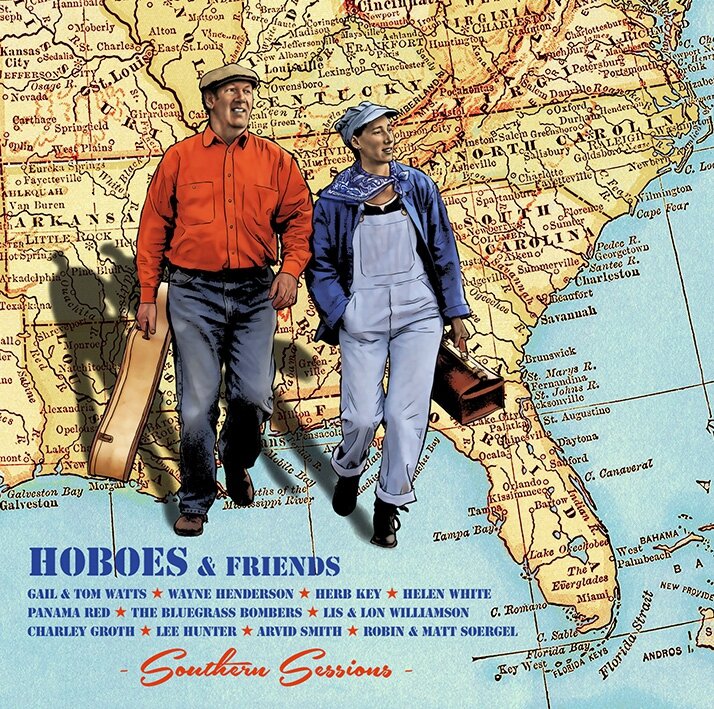 You can purchase The Hoboes new CD "Southern Sessions",
which was released in september 2016, on this specific blog :
http://southernsessions.canalblog.com/
09-28-2012
This title from our newest cd "Music Medecine Show" will be available soon as a jingle. We hope you'll love it !
The Mary-Lou band will tour in Florida, North Carolina , ... april 2013.
03-31-2012
Subscription new album - We need you

Artwork, booklet, posters 1.500 €
Travelling and fees 1.000 €
Mix 2.000€
Rights 800 €
Making factory cost 1.500 €
Studio equipments 1.500 €
Promotion (post and print) 1.700 €

(Musicians wages are not included in these amounts)

Because of the record crisis, for our producer, the Louise Bell association, it is getting very hard to stay alive. That's why we think that you could be interested in helping us. Very simple : you buy - in advance - 1, 2, 3, 5, 10 albums. The money allows us to pay everything without fighting with the bank. As soon as the cd is available, the first days of june, we send you your records..

To subscribe :

on line : just clic on "acheter" (that means "buy") and pay with Paypal .

Subscription 1 cd = 13€

Subscription 2 cd = 20€
Subscription 3 cd = 30€
Subscription 5 cd = 50€
Subscription 10 cd = 100€
09-27-2011
Since 2008, CD Baby sells our music all over the world. You can buy or download most of the songs. Even the CD's that are not on sale anymore can be downloaded. And you can listen to samples of all the titles ! Enjoy...
Vagabondage / The Hoboes (2011)
You can buy this album here (10€ + 3€ shipping)
Or download 1 or several songs by clicking the symbols on the bottom of the picture below (0.99cts per song).
10-12-2010
As an independant band, we want to keep our music available for the audience all around the world.
You can order or download our cds on CD BABY

http://www.cdbaby.com/Artist/MaryLou


All the tunes of Mary-Lou's Histoires vraies (ou pas) 1999/2000 album are available. It is not easy to keep old records on sale long years after they're released. We wish that the digital distribution offers this permanent link between you and us.









Honky Tonk Music (ML002 / 1998)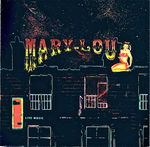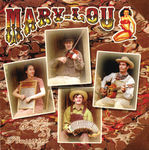 "Les Orages de Poussière" (ML007/2004)










"Americana Favorites" (ML009 / 2006)

09-09-2010
New
You can now download the song
"Miss The Mississippi And You" (Bill Halley)

by the Hoboes (Félicie / Mary and Jean-Luc)
on CD Baby's for 0,99 $ (around 0,8 €).
Just click on the picture below.
Thanks for supporting us !

01-17-2009
5 albums of the Mary-Lou® band are available at the price of 10 € and 15 € (for the double album).
"The double album 1998/2000" : ré-édition of the 2 firsts albums of the band offers covers of american songs and new songs in french written by the band ("Honky Tonk Music" + "Histoires Vraies (ou pas)").
"Les orages de poussière" : French original songs, tribute to Woody Guthrie (2003)
"Americana Favorites" : americana folk and country covers (2006)
"Mary-Lou en concert" : concert DVD + clip and interview (2006)
"Courrier Transatlantique" (2009).


Mary-Lou / Honky Tonk Music + Histoires Vraies (ou pas)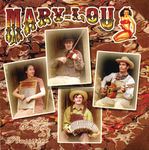 Mary-Lou / Les Orages de Poussière
DVD Mary-Lou en concert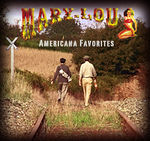 Mary-Lou / Americana Favorites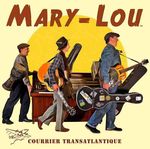 Mary-Lou / Courrier Transatlantique
All these records are on sale (at 10 and 15 €) on the official website of the band.