07-20-2008
Friday 18 of july at 9, at the camping des 2 Fontaines in Névez, our friend Rob (The Doc) Dokter joined us on stage a few amotionnal songs.

The Doc, dutch singer and guitar player, is not only a friend, but also a very good musician.
He's a great songwriter with a warm voice, and he sometimes has been compared to Neil Young.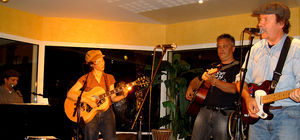 He often playes on the french stages, and played many times with Mary-Lou, especially for the festival "Non à la Dépression" for the tenth birthday of the band. (c.f. site Mary-Lou).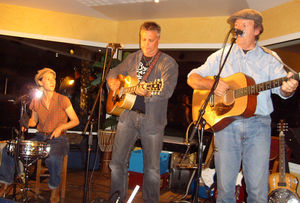 It is on that same stage of the Camping des 2 Fontaines that we met him 9 years ago ! We played "Hello Mary-Lou" together, so we played it also last friday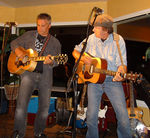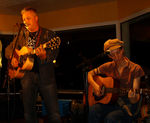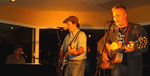 Warm ambiance and friendly welcome from Hervé Le Talec and his wife, the owners of the camping that we thank very much.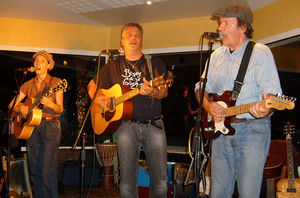 Warning : For the ones who weren't there friday, last and only concert with The Doc Monday July 21st at the Camping du Letty in Benodet at 9. Free admition.
We left thursday morning for a long drive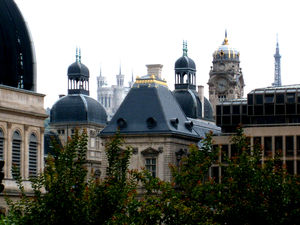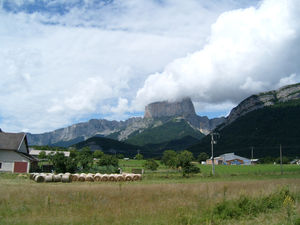 Landscapes of the Alpes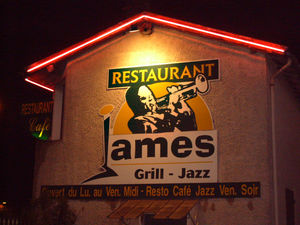 to go, after a little rest to sleep, to our buddies of the Jame's Café in Toussieu near Lyon.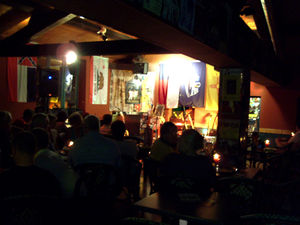 For 6 years, we have been playing in this small show room where the ambiance has allways been warm and friendly. Unfortunately, like many others, this temple of live music will close, stangled by administrative troubles, and the "nothing to care" of the politics.
Si it was a friendly but also nostalgic night. Thanks to Gonzague and all his staff who will allways keep a place in our heart.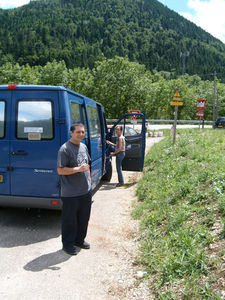 But the show must go on, and saturday, after a short night, we were "on the road again" bound to St Maximin la Sainte Baume, in the Var, invited by the town.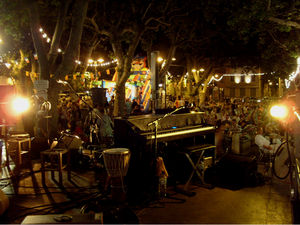 A very fine place, a pretty little town of the south-east of France, and a very pleasant concert with a very big audience. Thanks to everyone.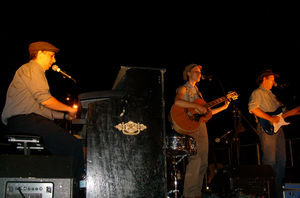 Way back in Brittany on monday with a draw offered by a young fan. Copyright Mia Heurteaut 2008.
04-10-2008
Our new pics by Jocelyn Lecocq
03-05-2008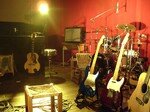 Saturday 1st of March was the 12th anniversary of the 1st concert of Mary-Lou. We played with the blues band Dizzy Town Blues in Pleyben (29) for the Night of the Music school. More than a hundred friendly people were there. Thanks to the staff who put on everything.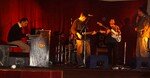 Musical meeting with this young band from Douarnenez. They have a very good blues brand new cd. The guitar player Brendan de Roeck will be the next guest of our Private Concert the 5th of April.
(More informations (in french, sorry !), on the blog Hoboes)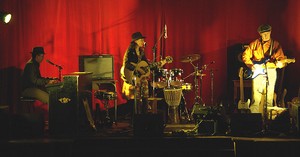 02-27-2008
In a few days it's gonna be the 12th anniversary of Mary-Lou. 12 years of musical adventures on the road. 12 years of music with musicians from France, europe and USA. 12 years, 5 cds, 1 dvd and 1100 concerts. In the spring of 96, we were preaching in the desert : "book a country folk band ... there's an audience in France for that music ..." and pretty often, the organizers were discovering that there were in France many country musicians.
As we say here : " some water has flown under the bridges ", Country European line dance fashion has come, and we are still faithfull to our french country folk sound that makes the one and only Mary-Lou.
Here are the posters of those 12 years :
1996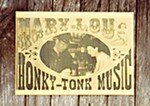 1998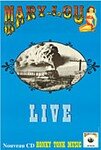 2000
2001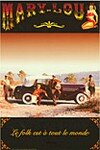 2004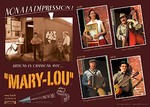 2007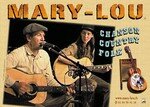 02-06-2008
Pics and samples of the private concert of saturday in our studio