Friday 18 of july at 9, at the camping des 2 Fontaines in Névez, our friend Rob (The Doc) Dokter joined us on stage a few amotionnal songs.

The Doc, dutch singer and guitar player, is not only a friend, but also a very good musician.
He's a great songwriter with a warm voice, and he sometimes has been compared to Neil Young.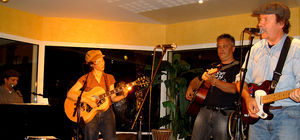 He often playes on the french stages, and played many times with Mary-Lou, especially for the festival "Non à la Dépression" for the tenth birthday of the band. (c.f. site Mary-Lou).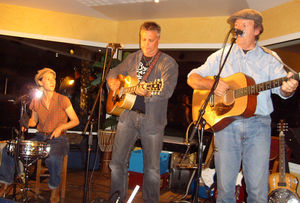 It is on that same stage of the Camping des 2 Fontaines that we met him 9 years ago ! We played "Hello Mary-Lou" together, so we played it also last friday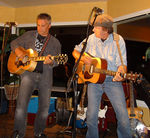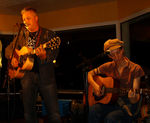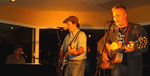 Warm ambiance and friendly welcome from Hervé Le Talec and his wife, the owners of the camping that we thank very much.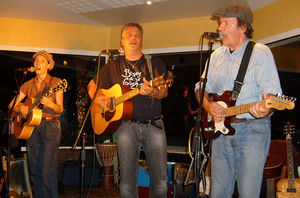 Warning : For the ones who weren't there friday, last and only concert with The Doc Monday July 21st at the Camping du Letty in Benodet at 9. Free admition.