SUPPORT TO BARACK OBAMA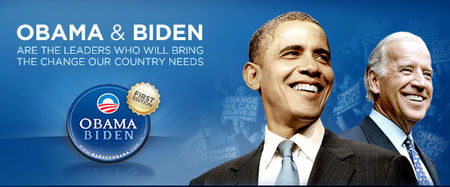 For the first time in the USA story, a camdidate campain is supported only by the momey of the people. No lobby, no industrial, no financial gift.
As non american, we can't directly help . Hopefully, our friend Panama Red, american songwriter that maybe you already know has decided to give back any cent you will spend to buy one of his cds to Obama's campain. It is the moment to do something. Help to make the American Dream come back.
To know more
Panama Red's website
Barack's newsletter
Inscription à la newsletter de Barack Obama