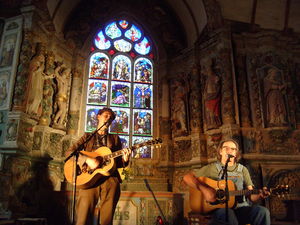 We played last saturday in St Ségal (Finistère). This small town near Châteaulin had invited The Hoboes to play their "Country Tales and Train Songs" in the St Sébastien Chapel. A hundred of people were there. You can visit that extraordinary building for free untill the end of August.
A lovely audience and a great night.
Thanks to the town and to Virginie Foutel who is in charge of the booking.