Here are a few pics of our april tour in USA :
You can also have a look at our photo book.
Florida gigs with Lee and Arvid of the Tammerlin band :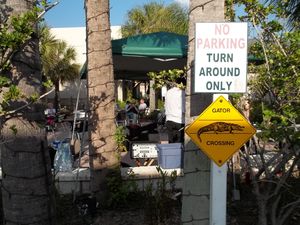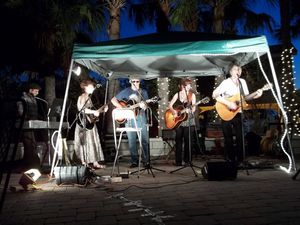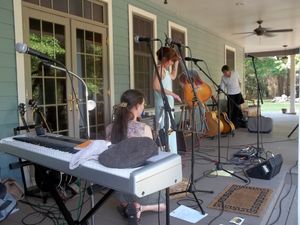 At the Luna Star Cafe Miami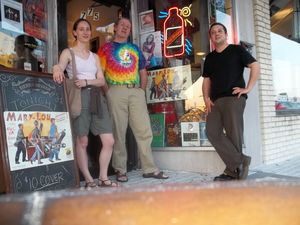 We met Panama Red in Alabama (Culman) the day of his birthday. Since, the town has been damaged by a tornado.