04-22-2012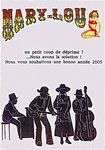 Since we began in 1996, we fight against the sadness around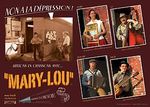 Our posters in 2004 were saying "Let's sing and fight"
(design : Jocelyn Lecocq)

In 2005, our postcards were promising a "solution against depression" (design by Leslie Bloch and Marchal Mithouard)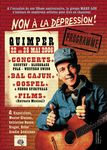 In 2006 the festival organized in Quimper for our 10 years was called : "No Dépression" (design of the poster : Jocelyn Lecocq)
Today Mary-Lou offer to you a new way to happiness :
The Music Medecine Show
Clic here to listen to the jingle (temporary mix)

Thanks to our new formula, the Music Medecine Show, to consume as a cd or live the most often, offers

- to find again your faculties of yesterday and especially your smile

- to fight against paralysis moving your feet

- to find again your old vigour

- to improve your voice singing with us

- many other beneficial effects

Sold without prescription in all the good shops.
The housewife who wish to make her husband happy will offer the Music Medecine Show cd to him !
The head of household style-conscious of the harmony of his home will provide with the cd "Music Medecine Show".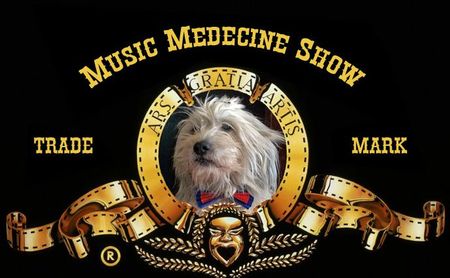 04-06-2012
Our new release "Music Medecine Show" will come out at the beginning of June. It will include 12 songs written by Mary and Jean-Luc and a cover.
Today 5th of april, the last tracks have been sent to Pete in Tallahassee, we let him work.
More to come.