We have been too busy, we have met too many people, we have played too much music to keep this blog really up to date these last weeks. Sorry. Back in France we are full of memories, of songs of projects.
Let's have a look on our last concerts in USA :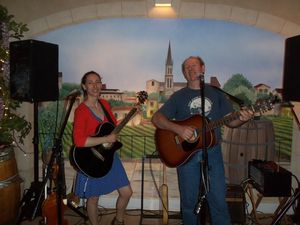 Wednesday 17th we play for the folks of the "Alliance Française" at JJ's bistro, THE french restaurant of the area. It's funny to hear people spek french. We meet many french people who settled down here. A very warm welcome from the audience and the staff. The owner is a guy from Bordeaux who have been living here for years. He has two restaurants and is the best seller of wine from Bordeaux here.
Friday april 19th : Music in the courtyard. A lovely place where we use to play each time we come. We play with Tammerlin a few songs we use to play together. Robin and Matt who are in the Ruby Beach band with Arvid come to play Good Night Irene with us.
Saturday april 20th : Riverside Arts Market :
A local producers market with musical entertainment every saturday morning under the highway. As we are freezing (the temperature here is exceptionnal for april) looking the dolphins play in the St John's River our friends of Tammerlin are playing.
It's up to us behing an audience of friends (it's too cold). But everything here is wonderful for us and people are so friendly and kind, the sound is fine, we keep on livig our dream.
We met a girl from Brittany who cooks crepes in the market. Very nice. We play Josephine near the Van. The crepes are the best we eat since we left France.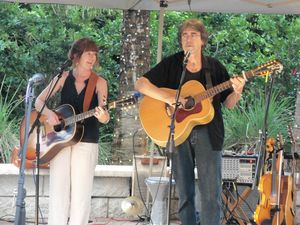 At night we play at the European Street .
A very fine concert. Many friends, good acoustic, it's always a pleasure to play here. Lee and Arvid come to play a few tunes with us. Good memories. We have to say good bye to our folks of Jax for this time. We're sad.
Sunday, we are lucky to be hosted by Lis and Lon of the Gaterbone Band. A fine house concerts with fine people and music. Thank you for hosting us.
Then we leave Florida for several festivals as the Merlefest in north Carolina, where we meet Michael Martin Murphey, the guy who wrote Cherokee Fiddle that Jean-Luc sings in our latest cd with Lonesome Day. Very interesting. He tells us how the song was born, as he was driving his son, 4 years ago, (with him on the picture) to take the train for the first time in Colorado.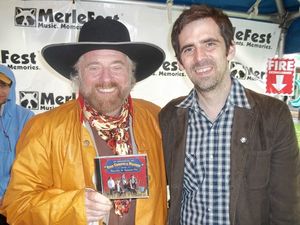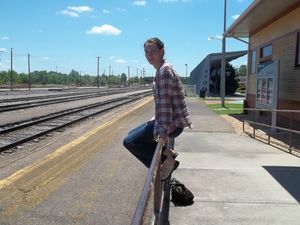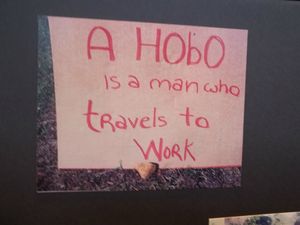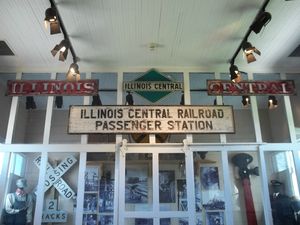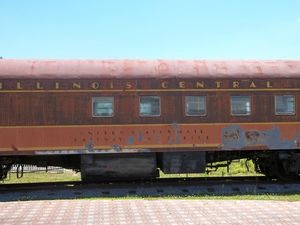 Then we take a ride on the City of new Orleans, the train that gave its name to the Steve Goodman's song.
Now we're back in France. We can't wait to go to US again to see you folks.
Take care of music, take care of you.