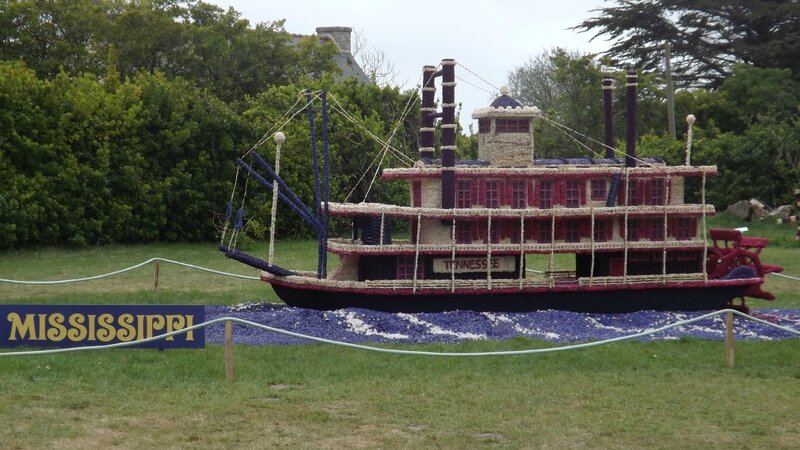 A nice Mississippi steamboat made with flowers at our friends Kaandorp in Plomeur
D-1 before we take off.
Here is our schedule so far :
wednesday 8th : train to Roissy
thursday 9th : 9h25 plane to Orlando - arrival at 5:40 local time - road to Jacksonville
friday 10th : show of the Mavericks in the Florida Theater.
monday 13th : Tom Paxton in Clearwater and night at Gram's Place (Tampa) where we will play as a duet may 16th.
thursday avril 16th, show Mary-Lou in Ponte Vedra
friday avril 17th : show Mary-Lou in Neptune Beach
saturday avril 18th : show Mary-Lou in Jacksonville Riverside in the morning, and Mudville Grille at night
sunday avril 19th: interview and showcase at WLRN, Miami in the Michael Stock Show at 2. You can listen to the show on http://player.wlrn.org/. At night, show in theLuna Star in Miami.
thursday avril 23th : Stephan flies back to France, and Mary and Jean-Luc take the road to North Carolina for the Merlefest.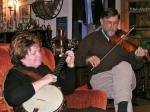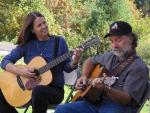 monday and tuesday april 27th and 28th, we begin the recordings with Gail et Tom Watts, old pals. Also, the two days, recording with Wayne Henderson et Helen White in the Virginia hills. We're glad and honored to record with all that people ...
friday, may 1st : We're gonna join Panama Red, for a gig in Cullman, Al, at the Berkeley Bob's.
saturday and sunday may 2nd and 3rd : recording with Panama.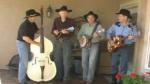 friday mai 8th : record with the Bluegrass Bombers in Arkansas.
saturday may 9th: Jacksonville (Arkansas) concert with the Bluegrass Bombers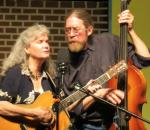 tuesday and wednesday may 12th and 13th : recording with Elisabeth et Lon Williamson in Florida.
Thursday may 14th, no rest, we're with Charley Groth.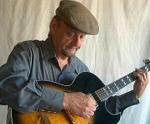 saturday may 16th : back to Tampa for a duet gig at Gram's Place.
wednesday may 20th : plane from Orlando to Paris !

In the "free time" we'll have the great pleasure to record with Lee Hunter et Arvid Smith, some of the songs that we shared on stage in the past, and maybe, if we can, we'll try to see Pete Winter, the sound wizard who will mix the album in Tallahassee.
Stay tuned, more informations soon !