04-02-2008
From time to time, new pics have to be made... ! So, here's for you : some pics (by Mary), just as a memory of our setting up !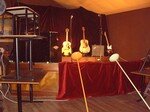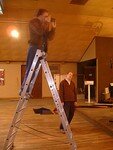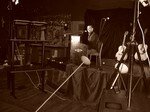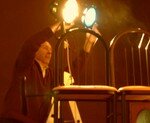 Soon the official pics, by Jocelyn Lecocq .
01-04-2008
After beeing exhibited in the One and Only Hardware shop of Quimper, for the Mary-Lou Band's 10th anniversary, my washboards collection was sadly resting in old cases ...
So I had the idea to make an exhibition on the walls of our own studio ... have a look !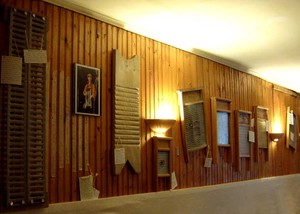 and another washboard from our last trip in USA last april :