05-23-2015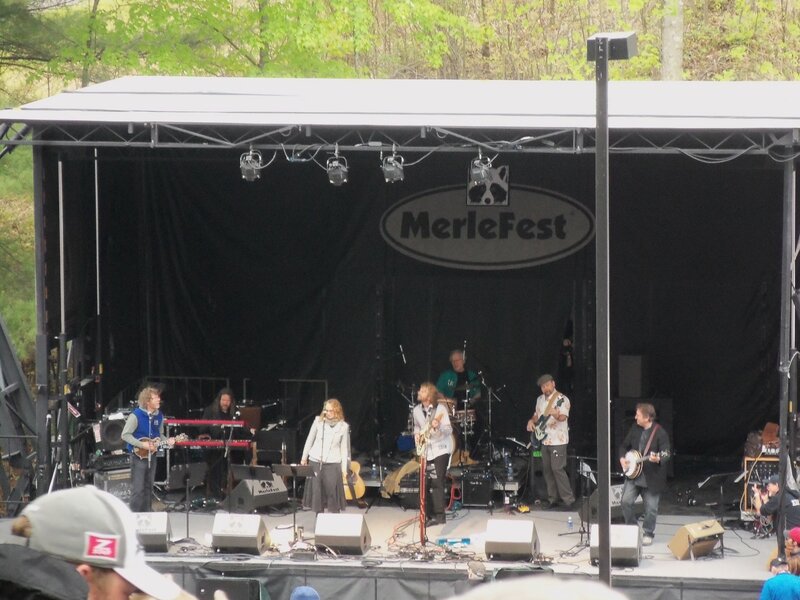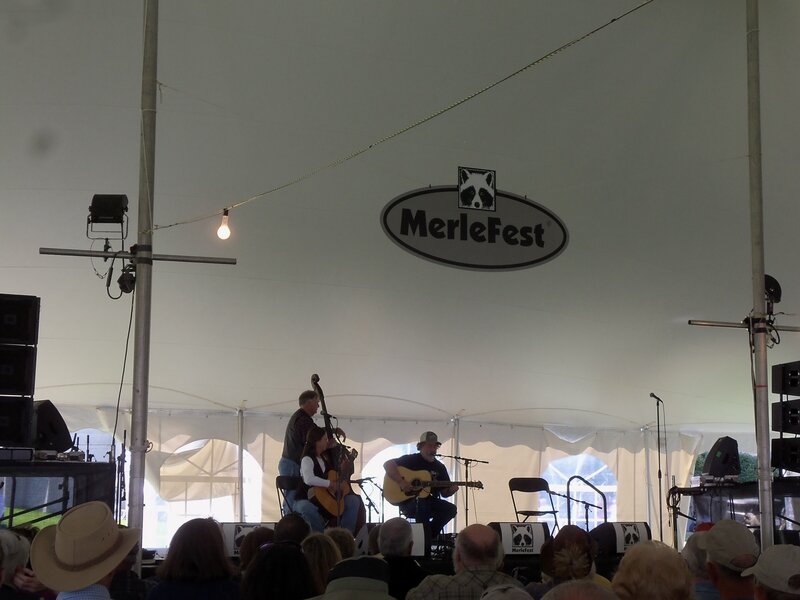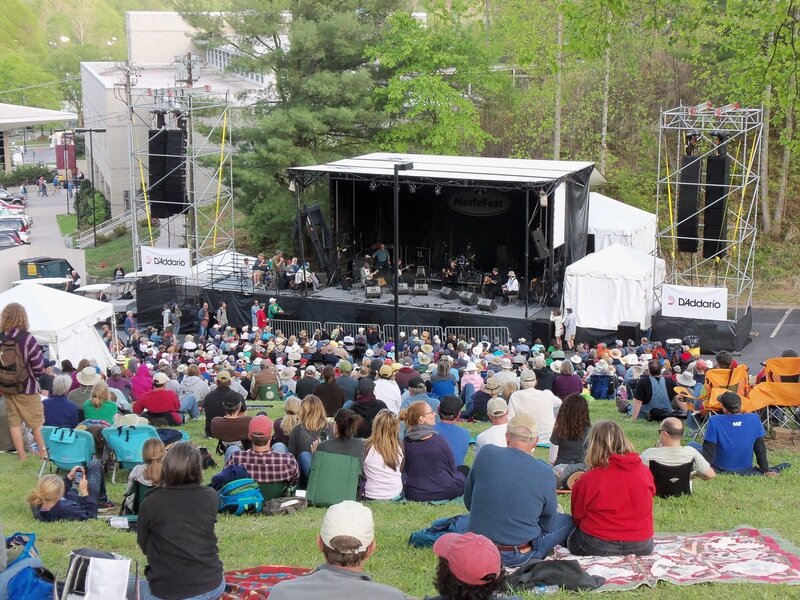 Merlefest
We spent 3 days in that wonderful Festival where we love to go. You can't hear everything. Our favorite bands in the ones we heard
The Honey Dewdrops :
The Stray Birds who played in our studio a few years ago
The Honeycutters :
The Steel Wheels :
The Kruger Brothers
Tonight we have recorded 2 titles with Gail (banjo) and Tom (guitar). Two traditionals : Fly Around My Pretty Little Miss and When You And I Were Young Maggie.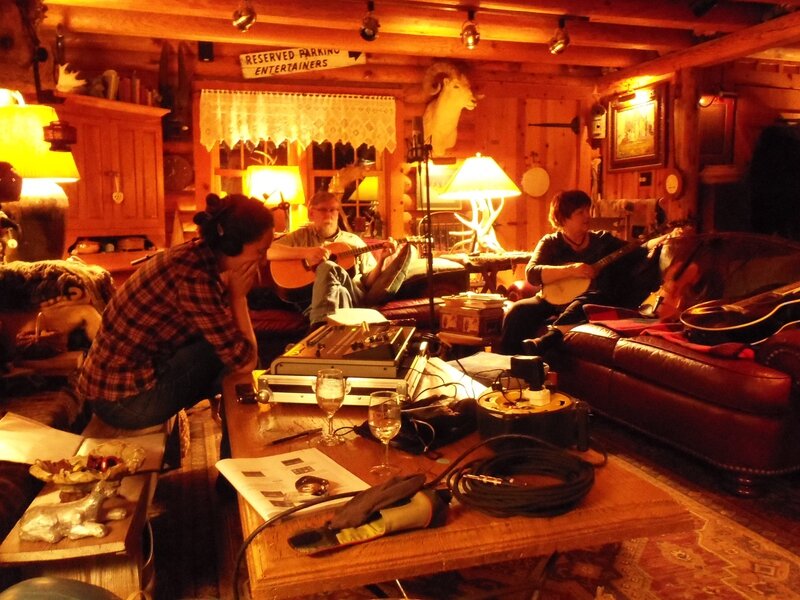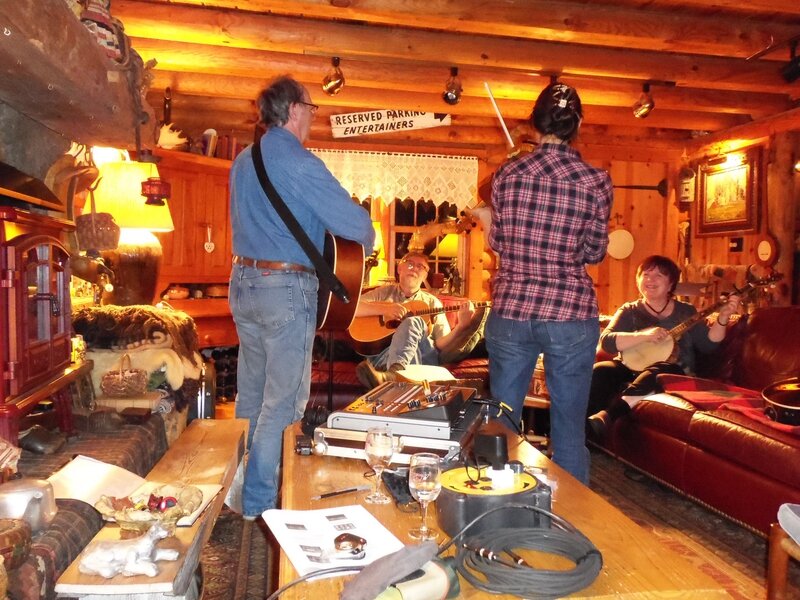 The TASCAM DP24 and the mics work perfect. Tomorrow it's gonna be Wayne Henderson and Helen White.
Kingsley Plantation, et Little Talbot Island
Thursday april 23

The Mary-Lou tour is over and this morning we left Stephane who flyes back home from Orlando airport. Now we will begin our Hoboes recording tour.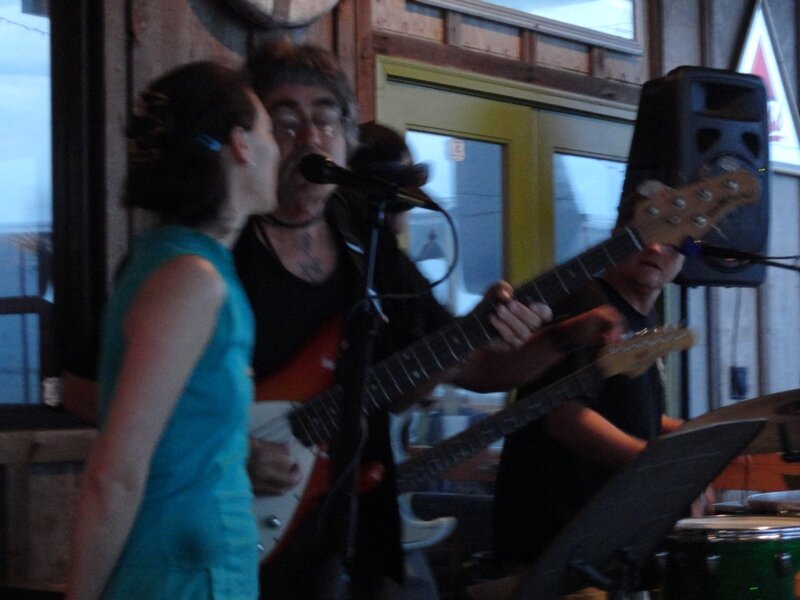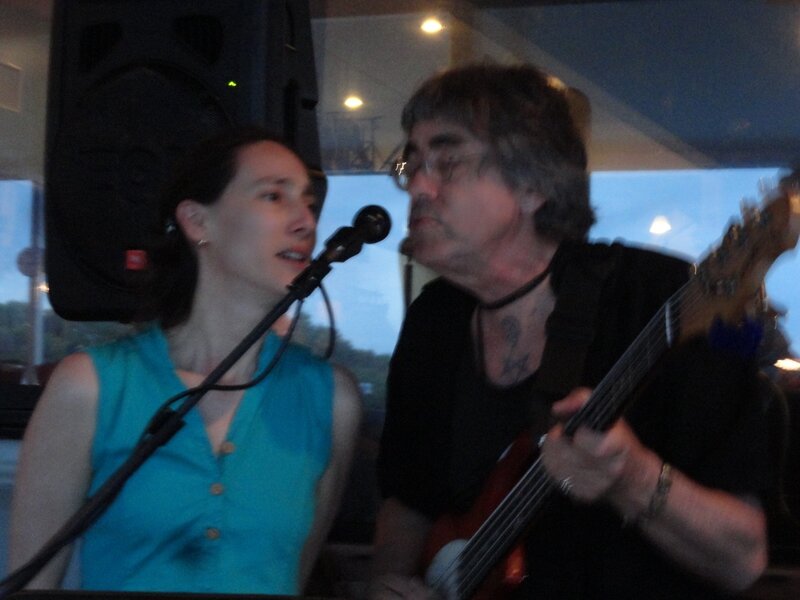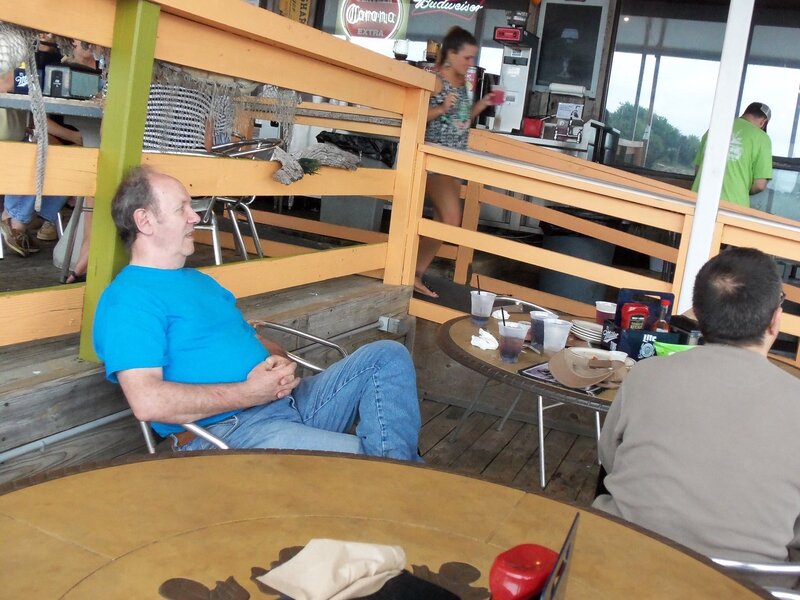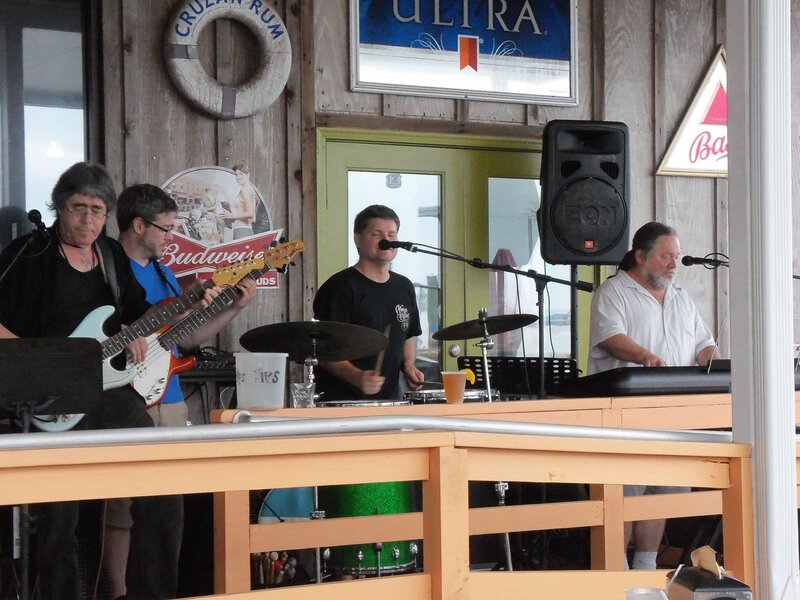 Sunday. We go to listen to the 77's, the band of our friend drummer, Darren. We play some titles with them.
Monday morning we go to listen to Arvid downtown .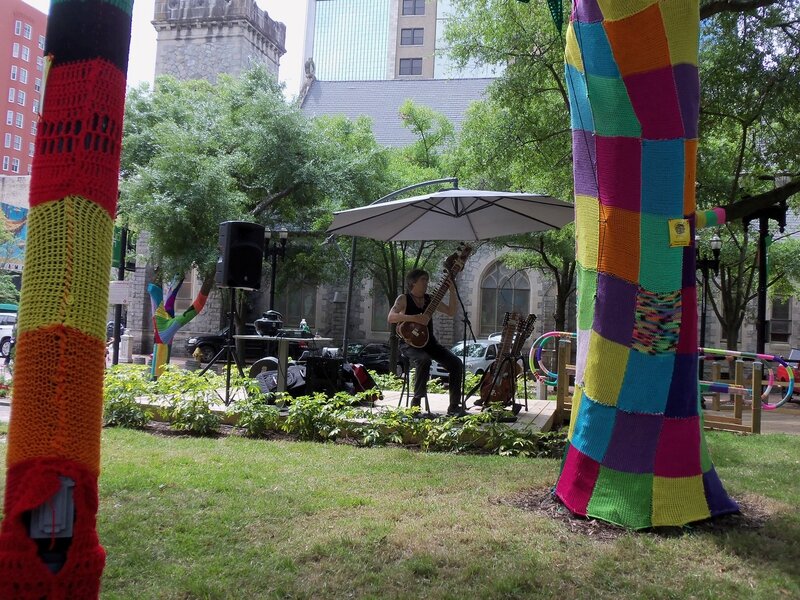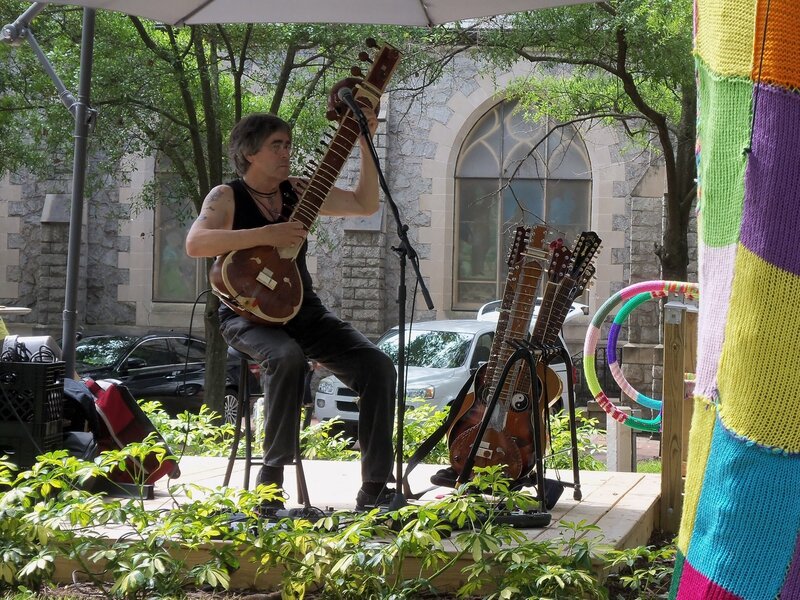 Then we go to Tampa, then Clearwater, where we go to the Capitole Theater for a show.
Big rain on the road, that's Florida. In Tampa the sun shines.
Just the time to reach our sits, and here's Tom Paxton singing just for us. It's full, people laugh and sing. Everybody knows the songs. We discover Janis Ian, a very talented singer songwriter.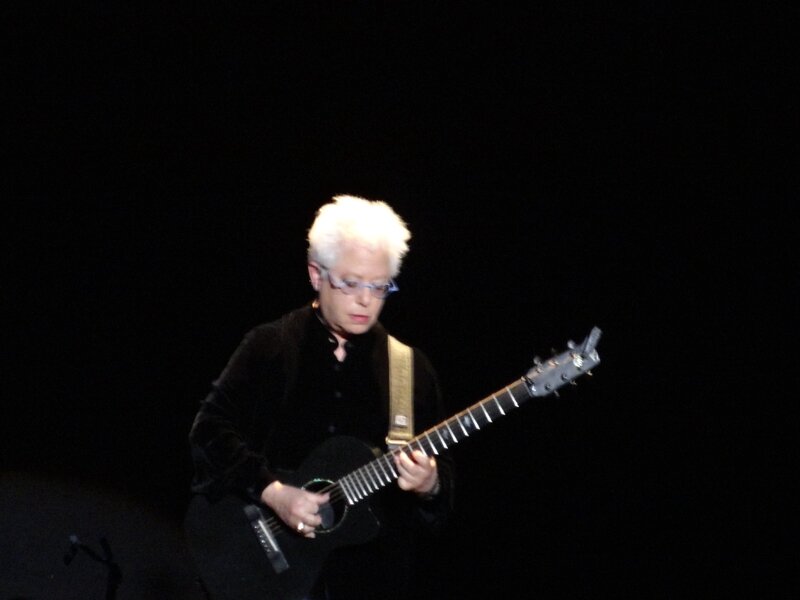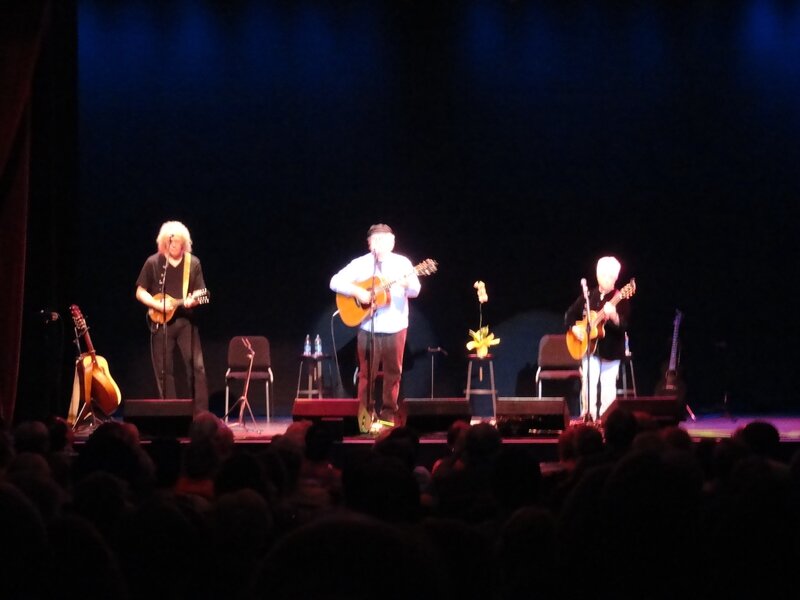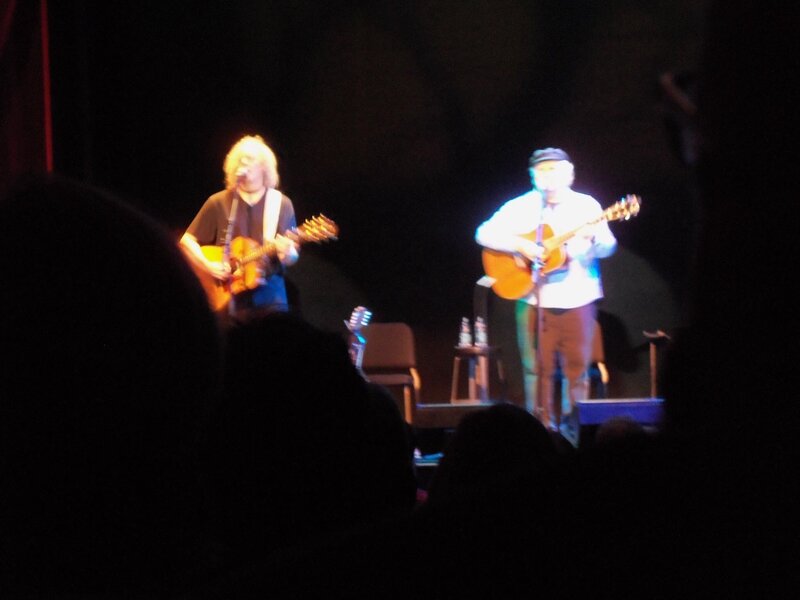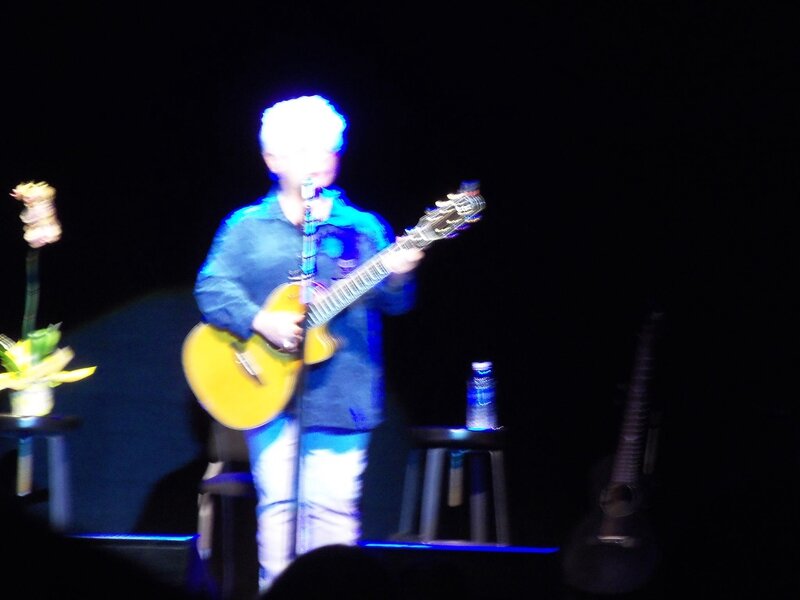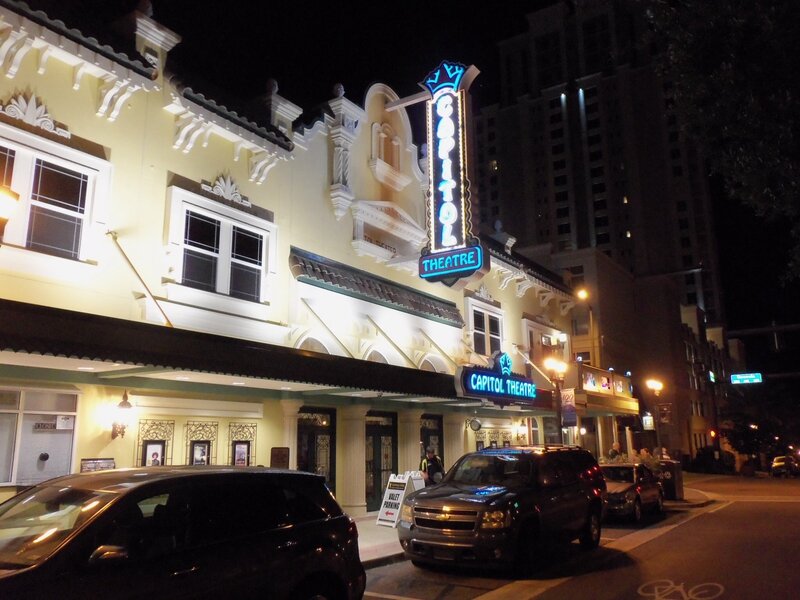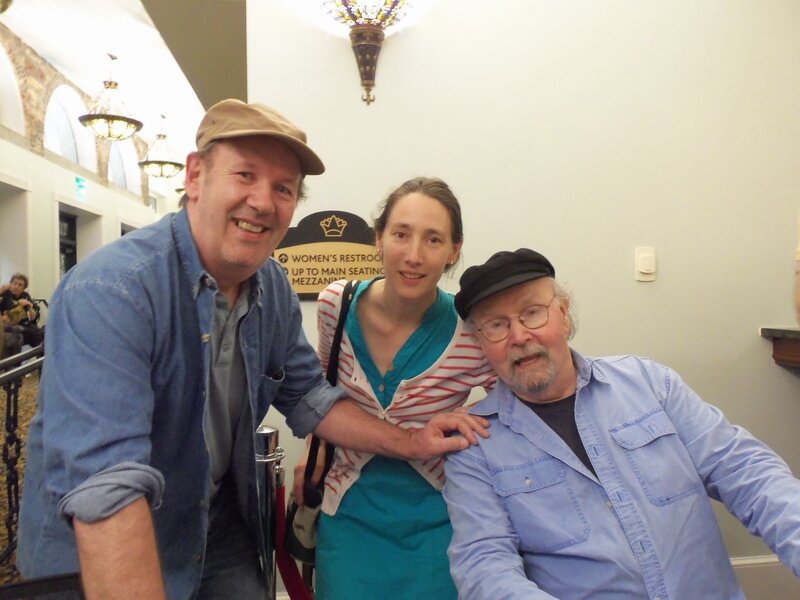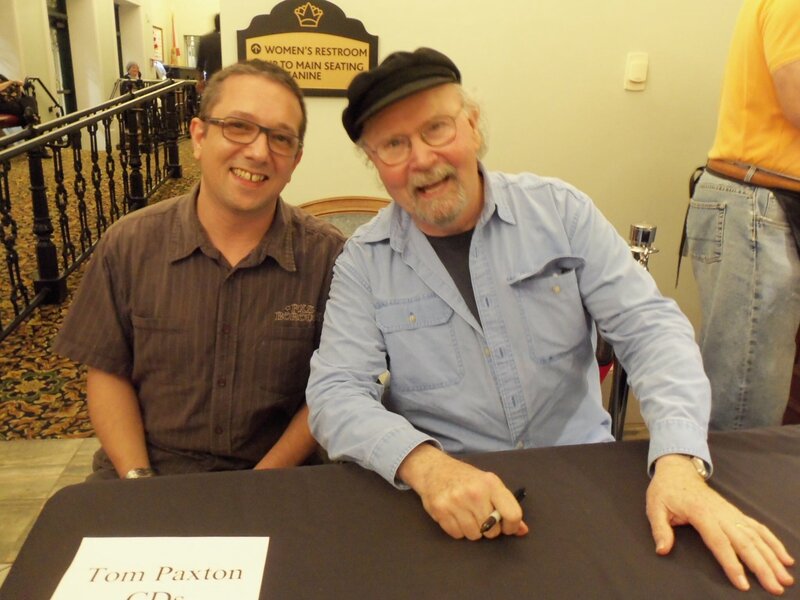 At Gram's Place we talk music with some people at the bar. One of the customers is the grand grand daughter of Clayton McMichen, fiddle player and best friend of Jimmie Rodgers, he plays the fiddle on Peach Picking Time In Georgia, and he wrote Wreck of The Old 97, Prohibition Blues et Sweet Bunch Of Daisies.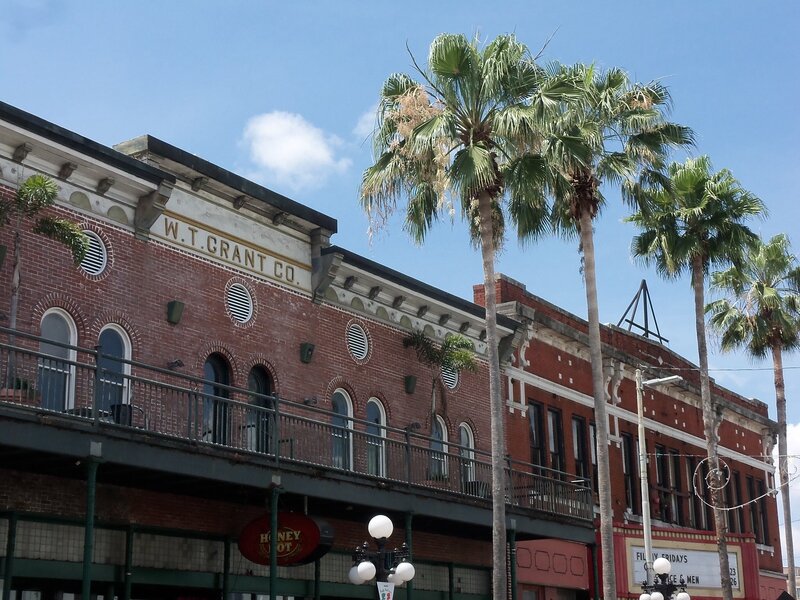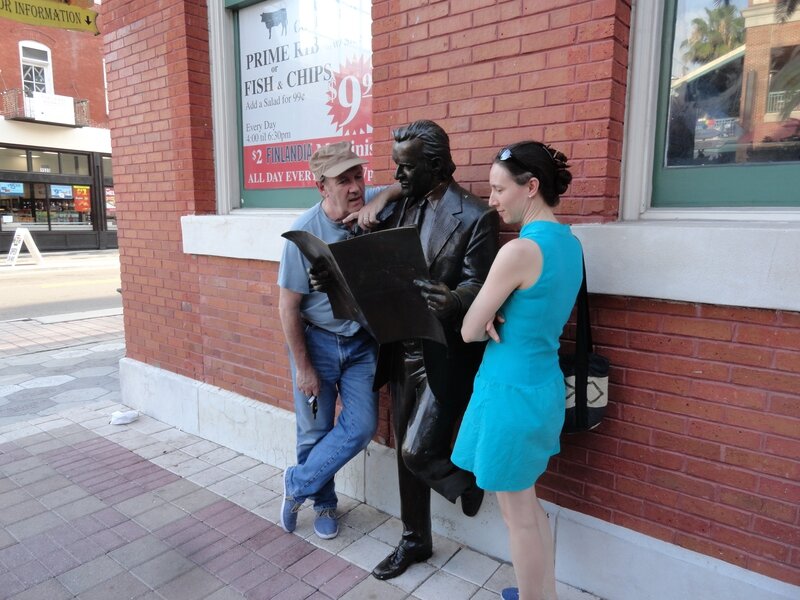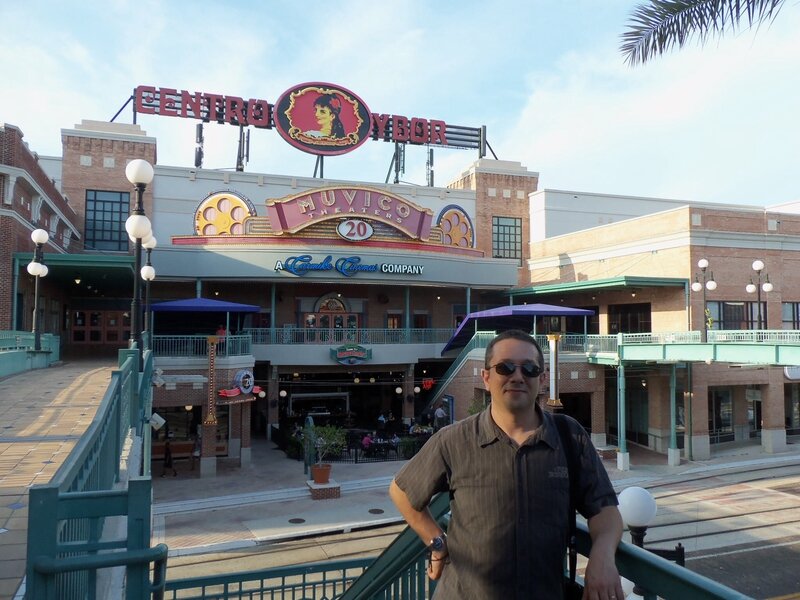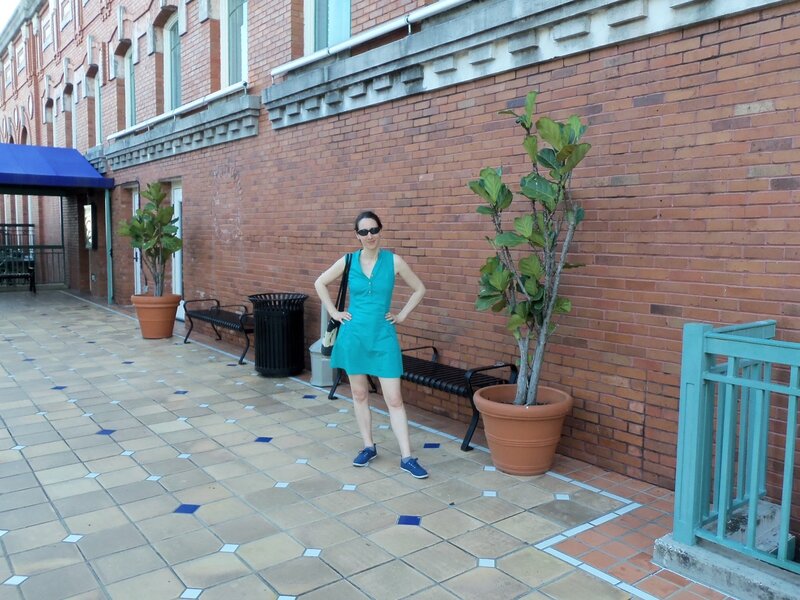 Back in Jx, a jam in Darren music school.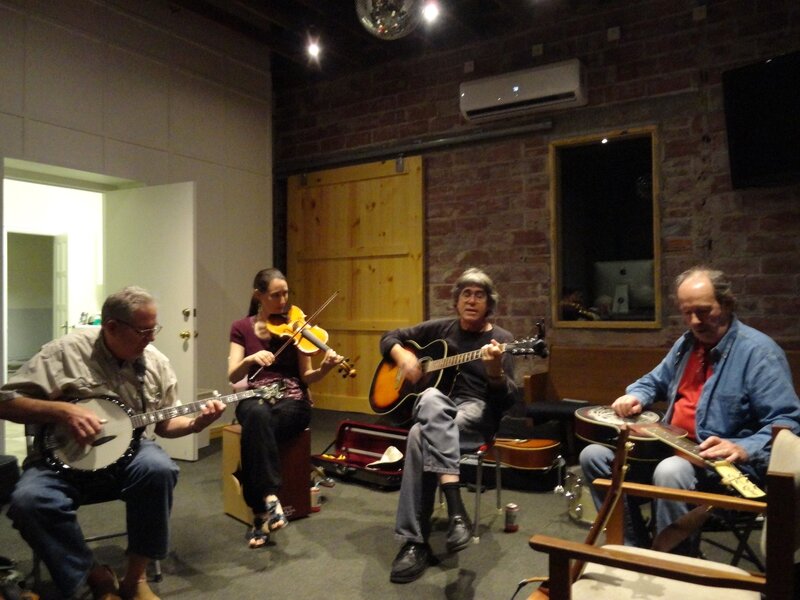 A suivre...
01-25-2015
Yes we can ...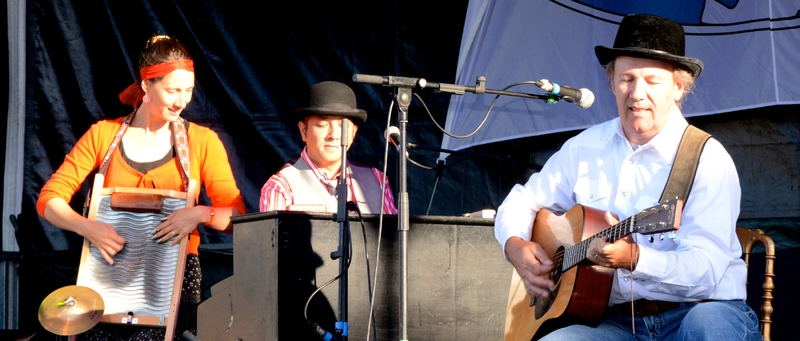 In april the Mary-Lou trio (Mary : vocals, guitar, fiddle, washboard / Jean-Luc : vocals, guitars, harmonica / Stephane : keyboard and harmony vocals) will tour in Florida :
. thursday april 16th - 6:30 : Ponte Vedra Beach (JJ's Liberty Bistro) The shoppes of Ponte Vedra - 330 A1A North - suite 209 - Phone : (904) 273-7980
. friday april 17th : Neptune Beach (Music in the Courtyard) - 7:00 - with Lee Hunter and Joey Kerr
Lillie's Coffee Bar - 200 First Street Neptune Beach - Phone : 904.249.2922

. saturday april 18th : Jacksonville (Riverside Arts Market) - 12 to 2:15 - with Lee Hunter and Joey Kerr
. saturday april 18th : Jacksonville (Mudville Grille) - 7:30 to 9:30 - with Lee Hunter and Joey Kerr
Mudville Grille Complex 3105 Beach Blvd & 3104 Atlantic Blvd. (where Atlantic & Beach Blvds. merge) in Jacksonville, Florida - Reservations (904) 352-7008 - or email FlaMusic@bellsouth.net

. sunday april 19th : Miami (WLRN Radio Michael Stock Show) - 2:00 - to be confirmed
. sunday april 19th : Miami (the Luna Star) - 8:30 - 775 Northeast 125th Street, North Miami, FL 33161, États-Unis
Téléphone : (305) 799-7123

Of course we are still looking for other places to play between saturday 11th and wednesday 21st of april. If you have any idea or contact (private or public gigs) please let us know.