11-20-2011
We'll be in Holland for 4 days november 24th, 25th, 26th and 27th invited by our buddy "The Doc".
If you're around, we'd like to see you there.
Thursday November 24th - Zwolle (NL) - 8 pm - Cafe De Beleving
Friday November 25th - Epe (NL) - 10PM - Cafe Tonnetje

Samedi 26 November 2012 - Steenwijk (NL) - 4.30 to 5pm - Radio SLOS
Witte Paarden (NL) - 9pm - Witte Paarden Cafe

Sunday november 27th - Zwolle (NL) - 8PM - De Heterbij, Nieuwe Markt

11-10-2011
Samples, Mary-Lou and Lonesome Day !
For several years, we have been working with Lonesome Day on folk and traditional country songs that we like to play beside the usual Mary-Lou trio songs (french original songs) and Hoboes (Appalachian music, folk et country blues as a duet). We play american songs we love in this 5 musicians new concept.
The contribution of Jean-Paul Raffin and Marion Thébault is great. With the Mary-Lou trio, violon, washboard, guitares, piano, they bring mandoline, dobro, lap steel, harmonica, guitar, allowing us to have on stage all the instruments of the folk and americana music (except banjo banjo).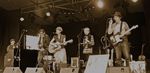 We play songs of the songwriters and musicians we love : Johnny Cash, Dan Fogelberg, Johnny Lee, Bob Wills, Ricky Skaggs, Lee Hazelwood and many more. We were in our studio these last weeks to record 4 titles to convince the organizers, the festivals and the associations. Here are these 4 samples. Maybe one day they'll be on a record, we'll see.
Before that, we'll record a new Mary-Lou cd, but that's another story.
We hope you'll like these songs. Tell us what you think, it's important for us to hear from you.
These boots are made for Walking
10-15-2011
Here are a few pics of the concert of Wayne Henderson and Helen White in our studio in Brittany, that you can see here. Some vidéos will be on youTube soon. This night has been wonderful, friendly and warm, and all of us will keep wonderful memories. From left to right :
Marion Thébault, Mary, Jean-Paul Raffin, Helen White, Wayne Henderson and Jean-Luc for a song all together at the end of the concert.

09-27-2011
Since 2008, CD Baby sells our music all over the world. You can buy or download most of the songs. Even the CD's that are not on sale anymore can be downloaded. And you can listen to samples of all the titles ! Enjoy...
Vagabondage / The Hoboes (2011)
You can buy this album here (10€ + 3€ shipping)
Or download 1 or several songs by clicking the symbols on the bottom of the picture below (0.99cts per song).
09-12-2011
The Stray Birds in the Mary-Lou studio
The Stray Birds played in our studio sunday 2011/09/04, on their way back from England to Pensylvania. A small house concert friendly and great music. Maya and Oliver are very fine musicians, and kind people. They stayed one day with us in Brittany and left for two days in Paris before flying back.
06-07-2011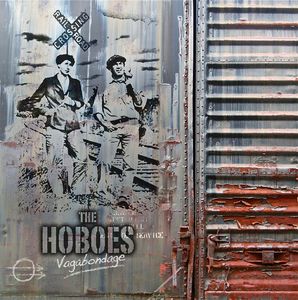 Vagabondage (Rambling)
It is the title of the new album of the Hoboes.
Jean-Luc has just done the mix, Mary and Jocelyn have finished the booklet.
13 titles including "Miss The Mississippi and You", "San Francisco Bay Blues", "Between the Devil and The Deep Blue Sea"...
The cd will be available the 21st of June 2011.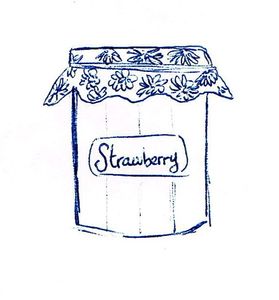 Here's a sample of one of the songs of Vagabondage : Strawberry Jam, a song written by Michelle Shocked.
Like this record, simple and warm.
06-06-2011
Musicians don't allways play in smoky dirty places. They happen to to meet VIP in wonderful places !
We spent three days in the Golfe du Morbihan, for the "Week of the Gulf". The weather was very fine. We had a warm welcome by the team of the Recouvrance ship as the Crédit Agricole du Morbihan, the bank that put on this party.
We invite you to follow us on board by opening the picture book.