08-25-2010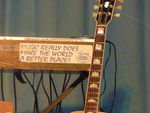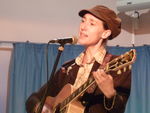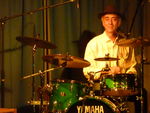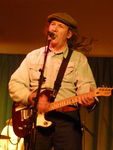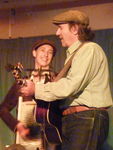 Some gigs in Brittany at the beginning of august with our friend and drummer Benoît Perset (the one who plays on our cds). In Benodet (29) and at the "Combourg's (35) Festival de la Lanterne".
(photos Marie Perset)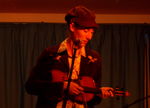 (photos Jacques Goascoz)

Thanks to the Tourism Office. We heared many bands in a friendly atmosphere. Thanks to the many many people of the Place Albert Parent.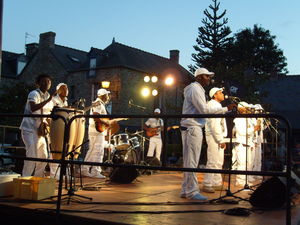 Now we're back home. The summer tour is almost over. It has been very hard this year. Some pics from our last gigs in the south. Nîmes first, "the town with an accent" had invited us for the second time this summer, thursday 08/19. "Buffalo" played some harmonica with us and he kindly sent some pictures. Thanks to him. If you made pics or videos at a concert, please send them to us.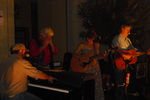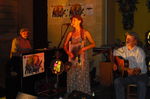 The day after,, gig in Lacanau (private campground), then Charente, near Nanteuil en Vallée, A very cute place where we were playing for a private party. We were glad to meet again many friends, and, despite of the very high temperature (a Florida feeling) we, and the hundred of people there, will keep wonderful memories of that night : music, love and friendship under the stars. The real thing ! Thanks to Francine and Claude ! Happy Trails !