02-22-2016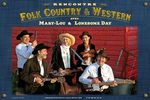 RFCW Mary-Lou Hoboes

Friday april 6th - Ungersheim (68) - "Les vendredis du Trèfle"
20h30 - MJC Espace Le Trèfle - Mary-Lou
Entrée : 10€. Demandeurs d'emploi, étudiants, scolaires : 8€. Moins de 16 ans : 2€.
Special guests Lonesome Day
MJC Espace Le Trèfle - Rue d'Ensisheim, 68190 Ungersheim
Tel : 03 89 48 86 31 - Courriel : letrefle.ungersheim68@orange.fr

Sunday april 8th - Courcouronnes (91)
17h - Espace Simone Signoret - Mary-Lou
Entrée 10€. Demandeurs d'emploi, étudiants, intermittents : 8€ - Moins de 16 ans : 2€.
Réservation auprès de l'association Louise Bell :
Tel : 02 98 58 42 18 - Courriel : louisebell@orange.fr

Saturday 2nd and sunday june 3rd - Bligny sur Ouche (21)
Entre 10h30 et 18h30, pendant ces deux jours, les Hoboes mettront en musique la gare de Bligny sur Ouche et le petit train touristique du CFVO qui fête ses 40 ans.

Thrursday june 21st - Bassens (33) - Mary-Lou - Music Fair
21h - Plein air devant la mairie - Fête de la musique

Friday july 27th - Penmarch (29) - Mary-Lou
21h - Bar Chez Cathy - St Guénolé

Friday august 10th - Saint Jean Mirabel (46) - Mary-Lou
21h- Salle des fêtes

Monday august 20th - Plozévet (29) - Mary-Lou
18h - Festival Mondial folk - Apéro concert place de l'église. Gratuit.

Tuesday august 21st - Villedieu les Poêles (50) - Mary-Lou
20h30 - Place de la mairie - gratuit


10-03-2015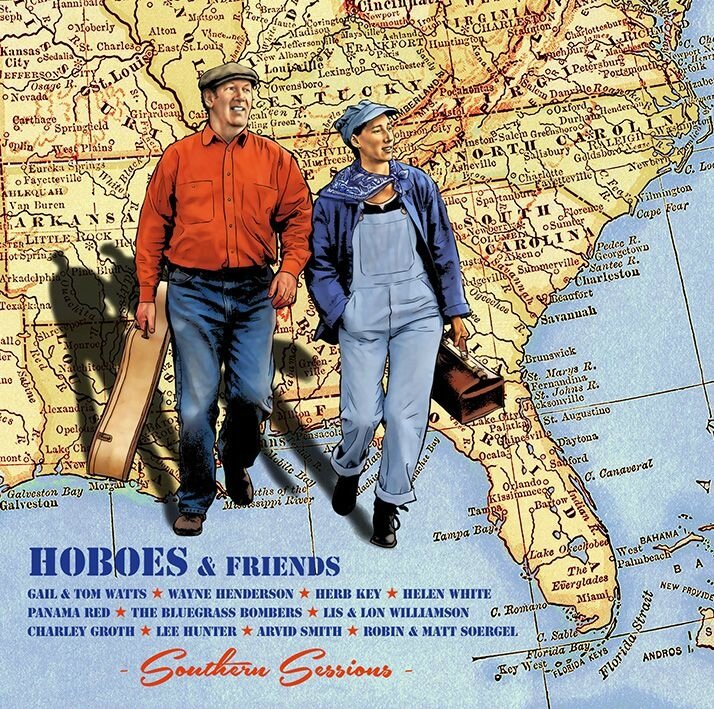 Hello friends
We are glad to present our new cd "Southern Sessions". It has been recorded in april may 2015 with Gail and Tom Watts in North Carolina, Wayne Henderson, Herb Key and Helen White in Virginia, Panama Red in Tennessee, The Bluegrass Bombers in Arkansas, Lis and Lon Williamson, Charley Groth, Lee Hunter, Arvid Smith, Robin and Matt Sorgel in Florida.
We have selected 19 songs mixed by Pete Winter in Tallahassee. The 24 pages booklet has been designed by Jocelyn Lecocq with drawings of Wilfrid Cadet and Marie Béney.
You can get all the informations, pictures, samples here.
You can also order the cd for 13€ shipping included.
Pay with Paypal and you will receive the cd(s) in your mailbox. Fast and secured.
Buy 1 cd 13 €
shipping included

06-21-2015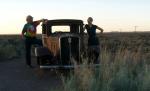 One month after we came back from our wandering recording trip in the South Est, we are recording additional tracks and making the choice of different versions.
We have some memories that we'd love to share with you here :
05-23-2015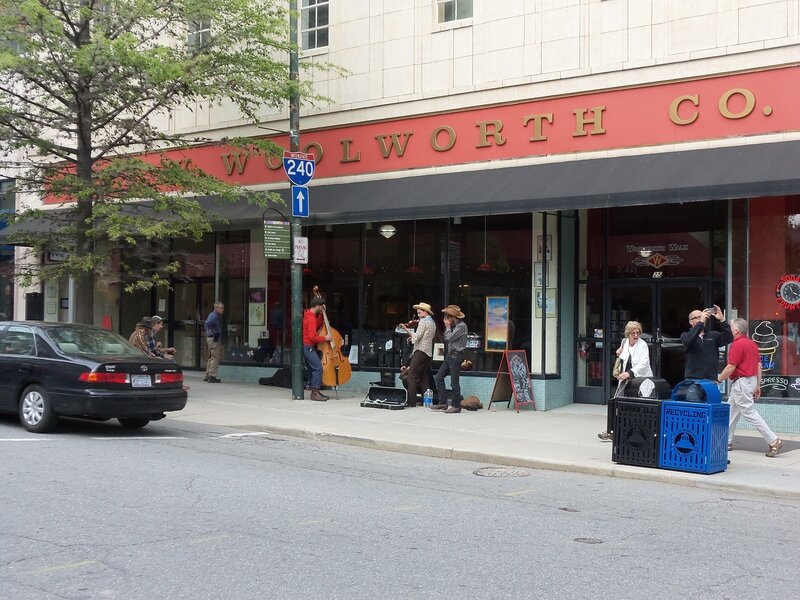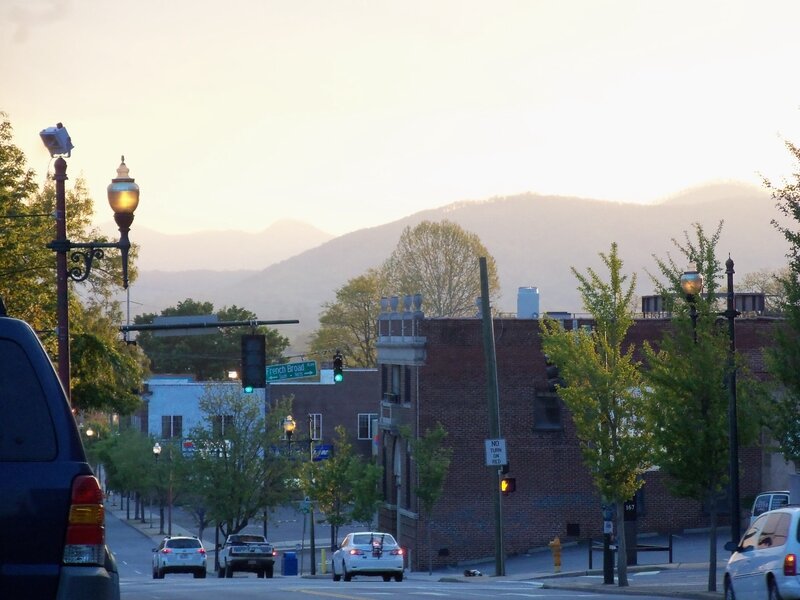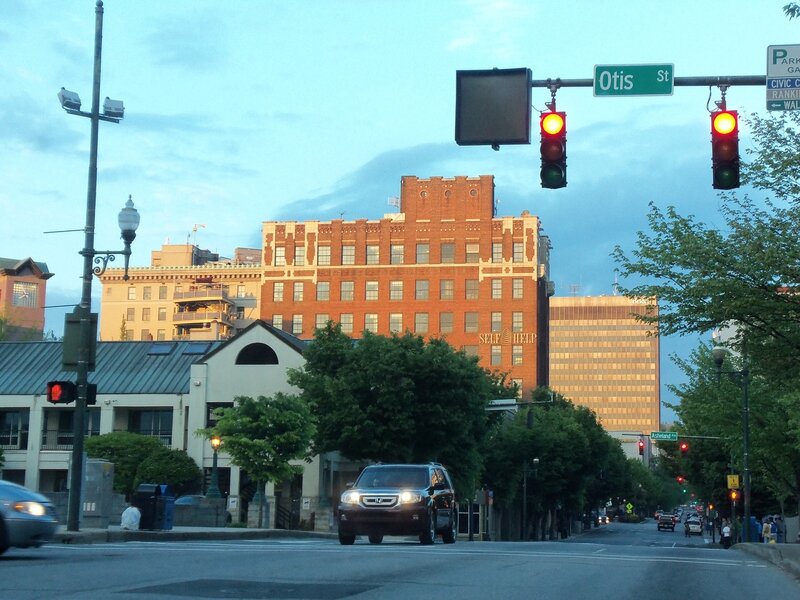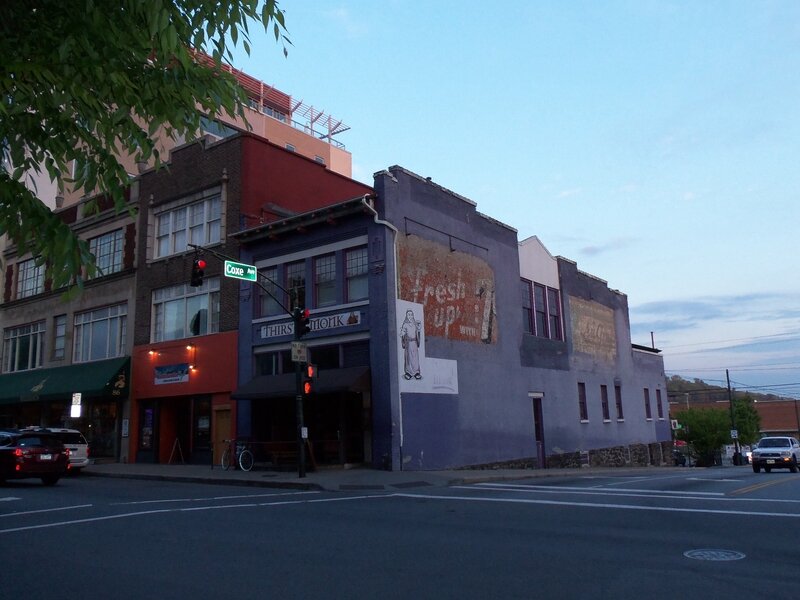 Wednesday april 29
We're going to Asheville. It's a pretty little town of Carolina in the Appalachians.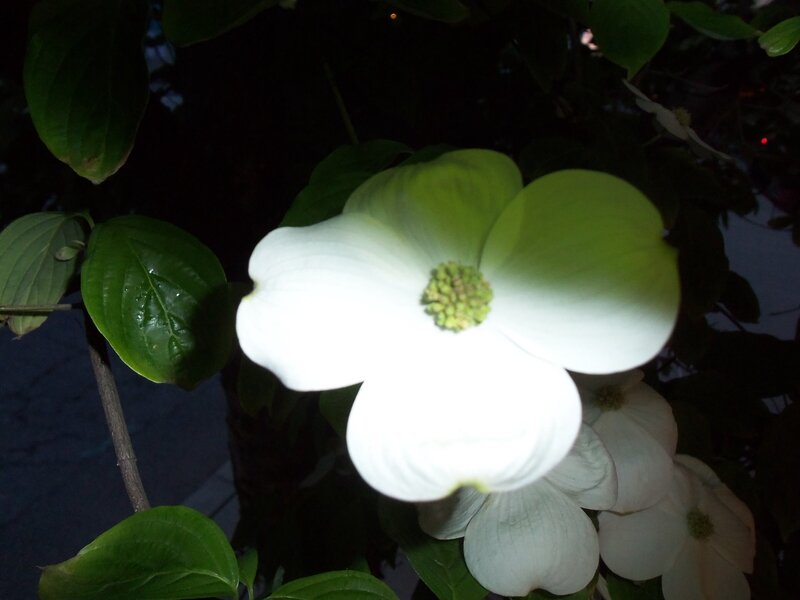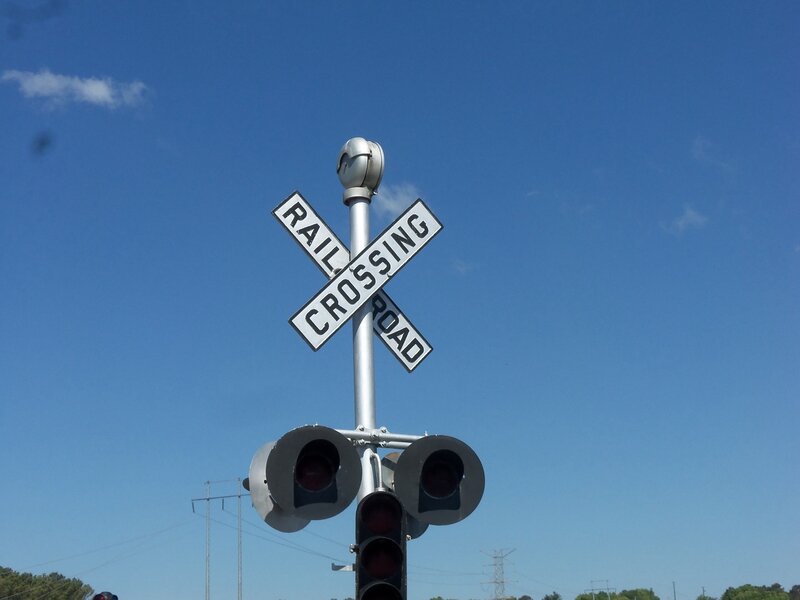 Thursday april 30
On the road to Cullman (Alabama) the Blue Ridge Parkway, we stop at Chattannooga, with lots of railroad tracks everywhere. Several train museums where we stop..
Friday may 1st
We meet Panama Red in Cullman, Alabama to play at the Berkeley Bob's. Bob come from California. A very nice guy and the show is very fine. We're glad to see Panama. we're gonna spend 2 days together to record.
Today, tuesday we take the road of Virginia with Gail and Tom to meet Wayne Henderson, Helen White and Herb Key.
We're gonna record since 2:30 àto 7:30 a walz written by Helen, April Bride, on which Felicie plays a second fiddle, a song with Wayne and herb The Train Carrying Jimmie Rodgers Home with a 1929 Gibson, Helen on fiddle and Herb on double bass, and, The Banks Of The Ohio, an other tune with Wayne et Herb, on which Felicie plays on a 1945 Martin !
Jean-Luc has a bog coldand can hardly sing. But finally we can record all of our songs.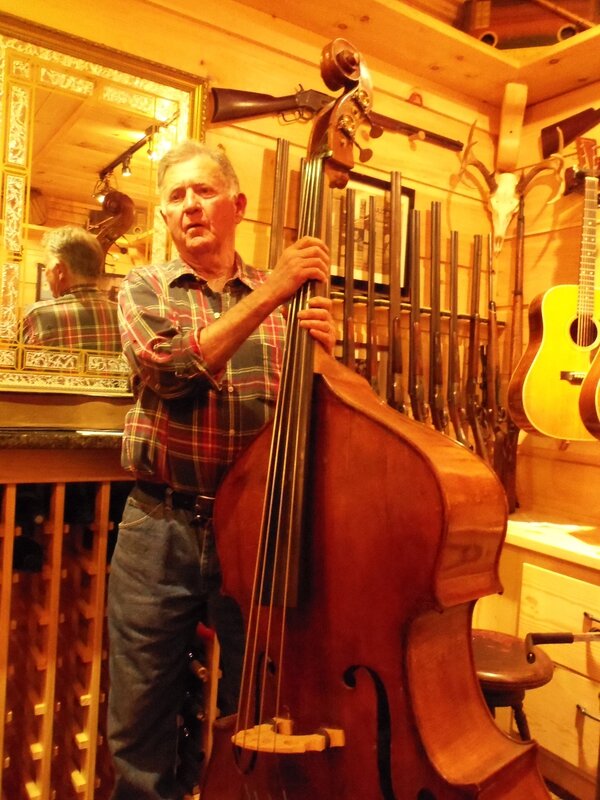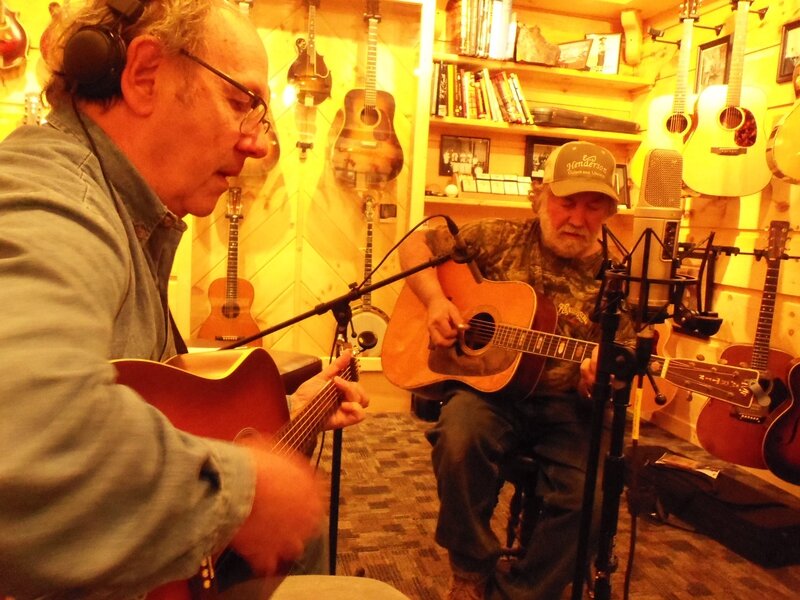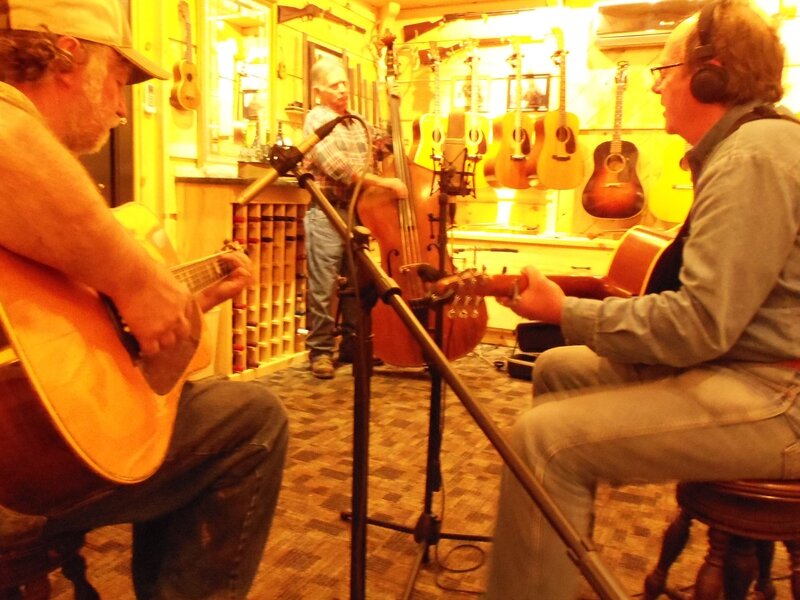 04-06-2015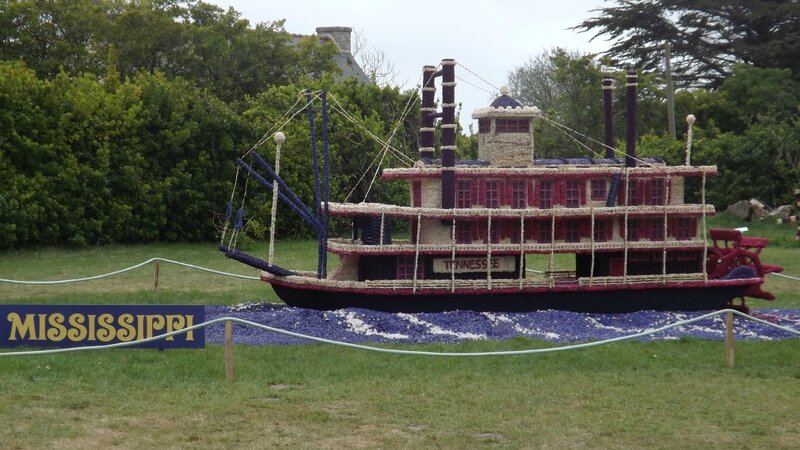 A nice Mississippi steamboat made with flowers at our friends Kaandorp in Plomeur
D-1 before we take off.
Here is our schedule so far :
wednesday 8th : train to Roissy
thursday 9th : 9h25 plane to Orlando - arrival at 5:40 local time - road to Jacksonville
friday 10th : show of the Mavericks in the Florida Theater.
monday 13th : Tom Paxton in Clearwater and night at Gram's Place (Tampa) where we will play as a duet may 16th.
thursday avril 16th, show Mary-Lou in Ponte Vedra
friday avril 17th : show Mary-Lou in Neptune Beach
saturday avril 18th : show Mary-Lou in Jacksonville Riverside in the morning, and Mudville Grille at night
sunday avril 19th: interview and showcase at WLRN, Miami in the Michael Stock Show at 2. You can listen to the show on http://player.wlrn.org/. At night, show in theLuna Star in Miami.
thursday avril 23th : Stephan flies back to France, and Mary and Jean-Luc take the road to North Carolina for the Merlefest.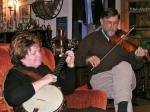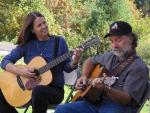 monday and tuesday april 27th and 28th, we begin the recordings with Gail et Tom Watts, old pals. Also, the two days, recording with Wayne Henderson et Helen White in the Virginia hills. We're glad and honored to record with all that people ...
friday, may 1st : We're gonna join Panama Red, for a gig in Cullman, Al, at the Berkeley Bob's.
saturday and sunday may 2nd and 3rd : recording with Panama.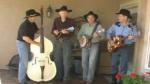 friday mai 8th : record with the Bluegrass Bombers in Arkansas.
saturday may 9th: Jacksonville (Arkansas) concert with the Bluegrass Bombers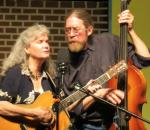 tuesday and wednesday may 12th and 13th : recording with Elisabeth et Lon Williamson in Florida.
Thursday may 14th, no rest, we're with Charley Groth.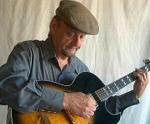 saturday may 16th : back to Tampa for a duet gig at Gram's Place.
wednesday may 20th : plane from Orlando to Paris !

In the "free time" we'll have the great pleasure to record with Lee Hunter et Arvid Smith, some of the songs that we shared on stage in the past, and maybe, if we can, we'll try to see Pete Winter, the sound wizard who will mix the album in Tallahassee.
Stay tuned, more informations soon !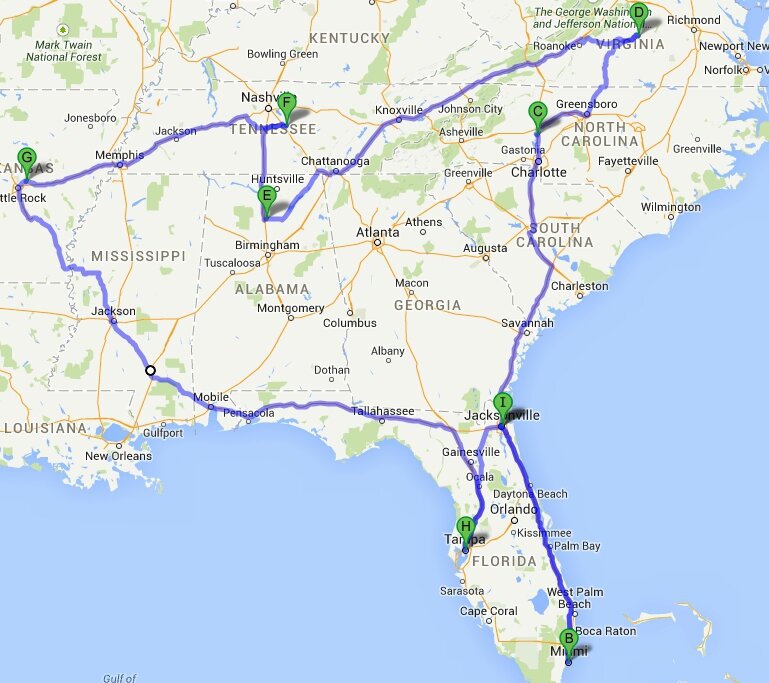 12-29-2014
12-13-2014
Hello everybody ...
We are glad to announce that the Mary-Lou band is gonna play in USA in april 2015 : Mary, Stephane and Jean-Luc.
Check our concerts page to have the last news.
Up to date, we have booked the friday 27th in Neptune Beach, north Florida, and the sunday 29th in Miami (the Luna Star). We will have more gigs to announce in the next days.
Thank you for your support
We wish you a merry Christmas and a happy new year
Mary, Jean-Luc and stephane
We have played all over France this summer :
In Brittany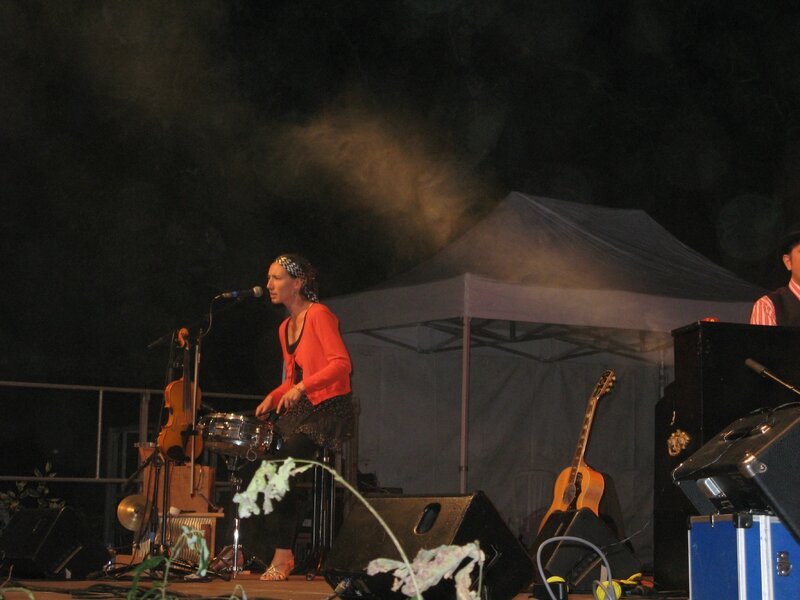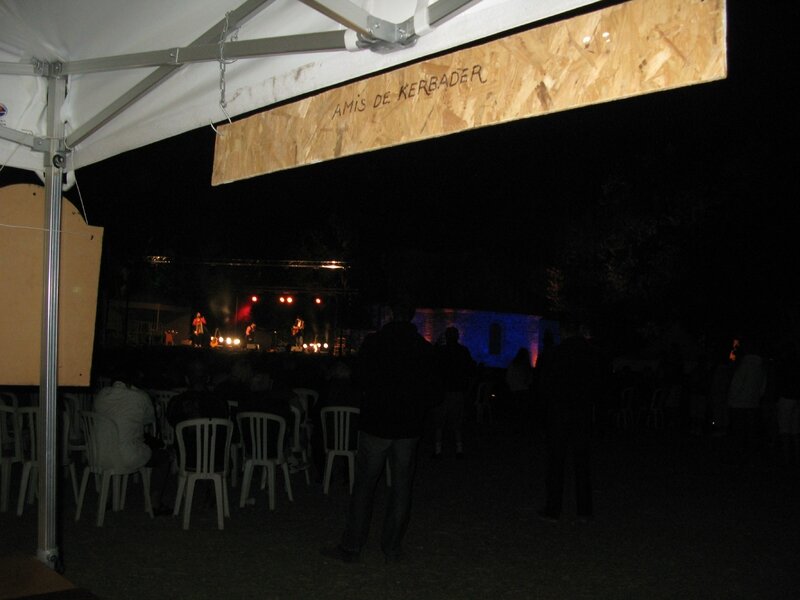 At the wonderful Mondial Folk Festival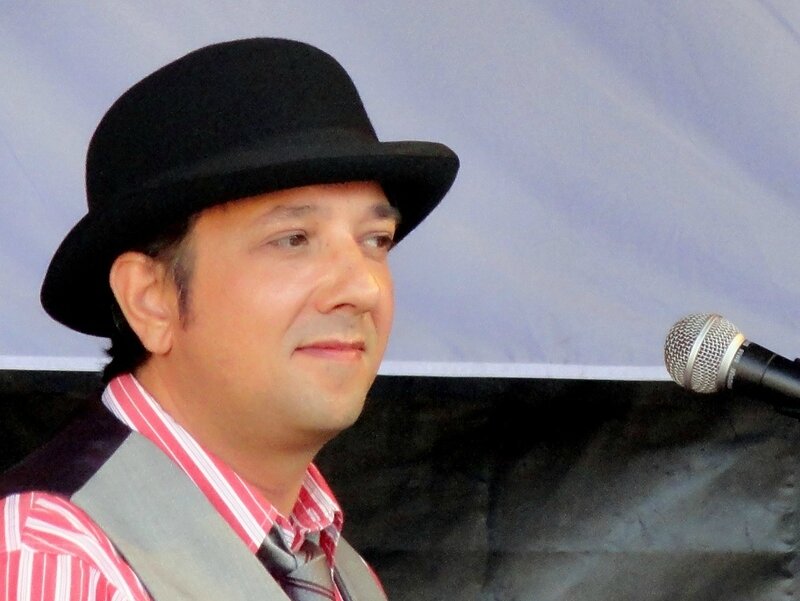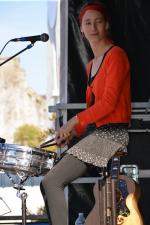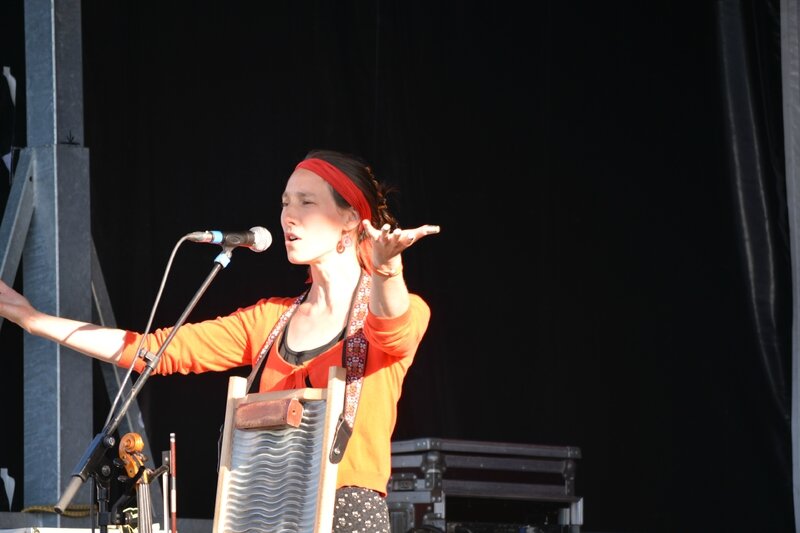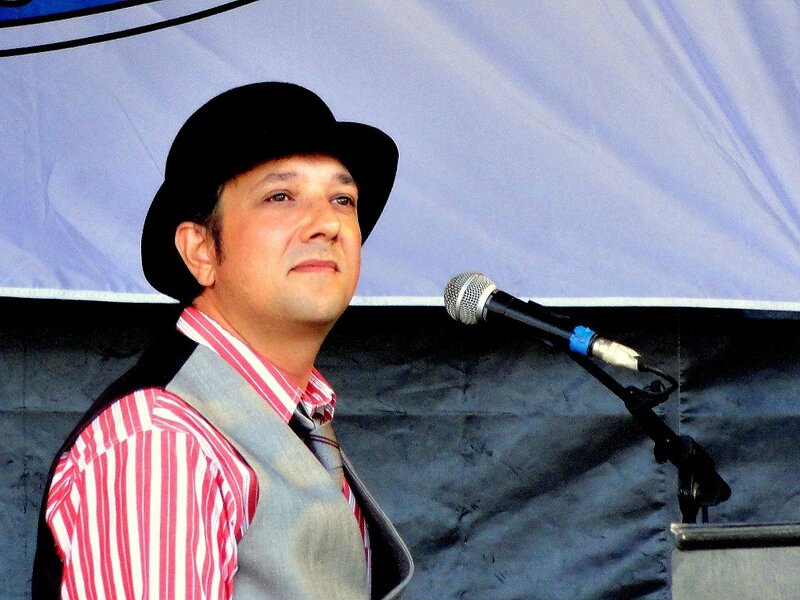 In the Alpes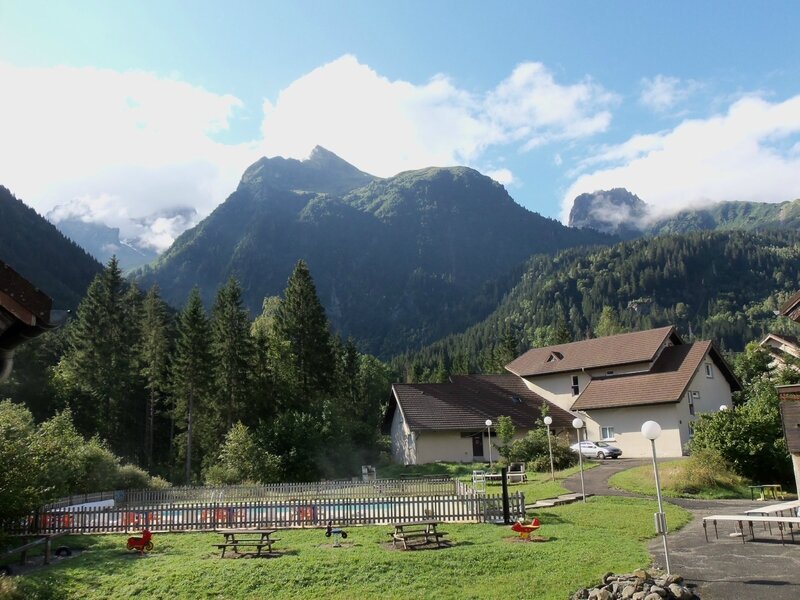 In the Jura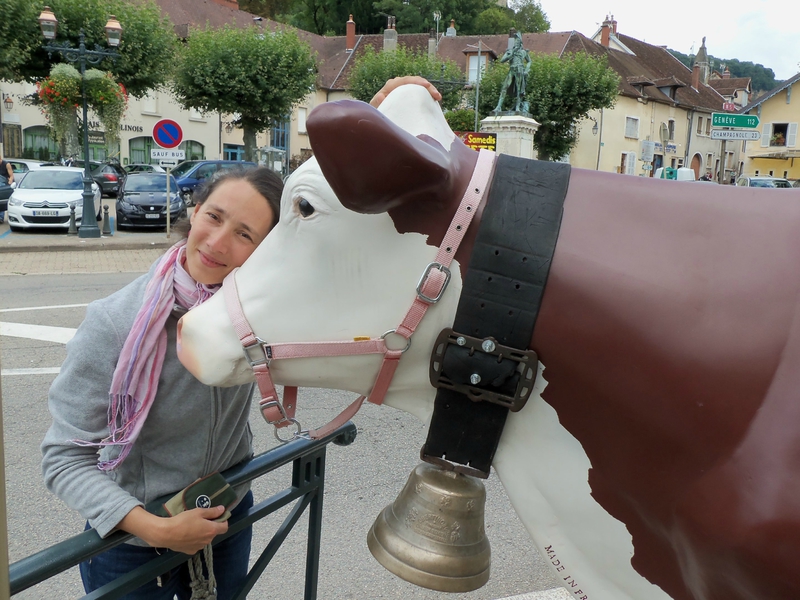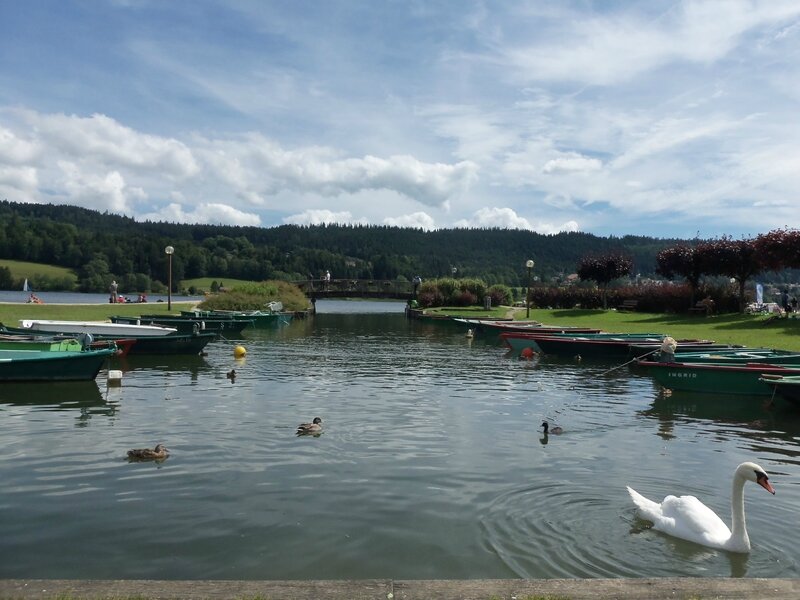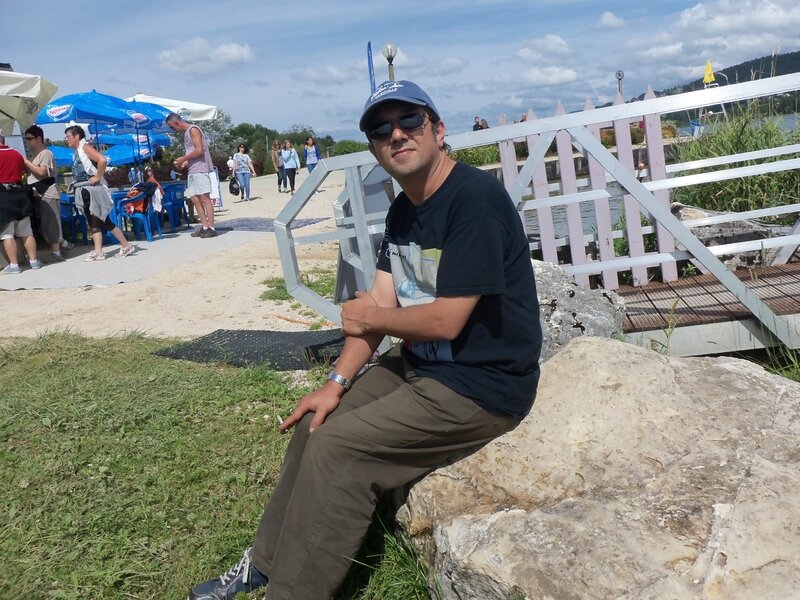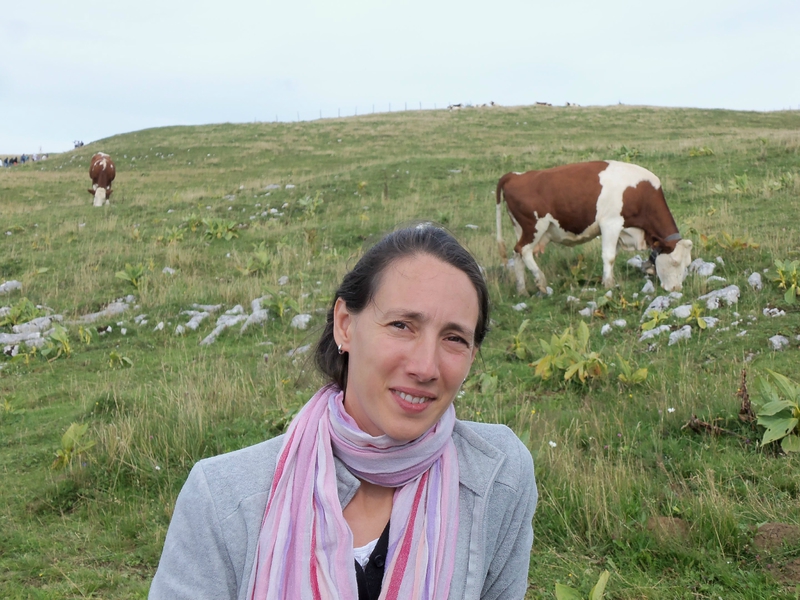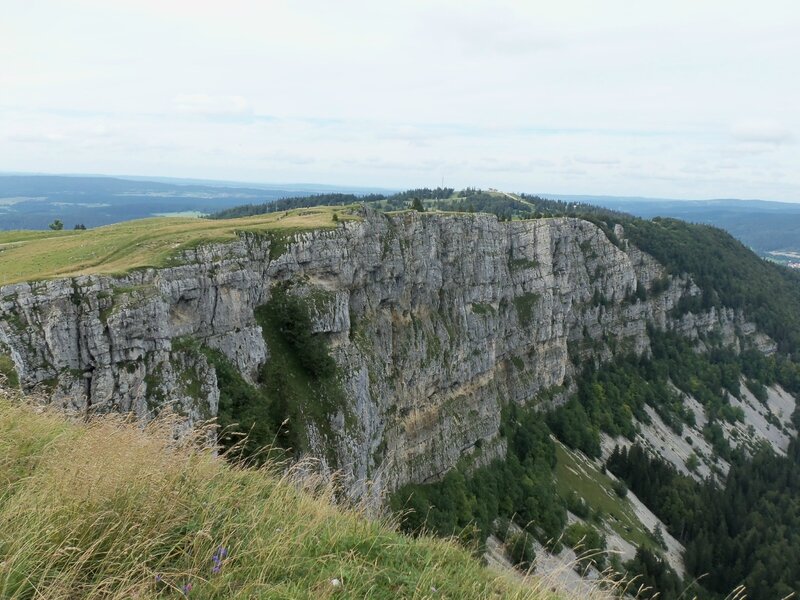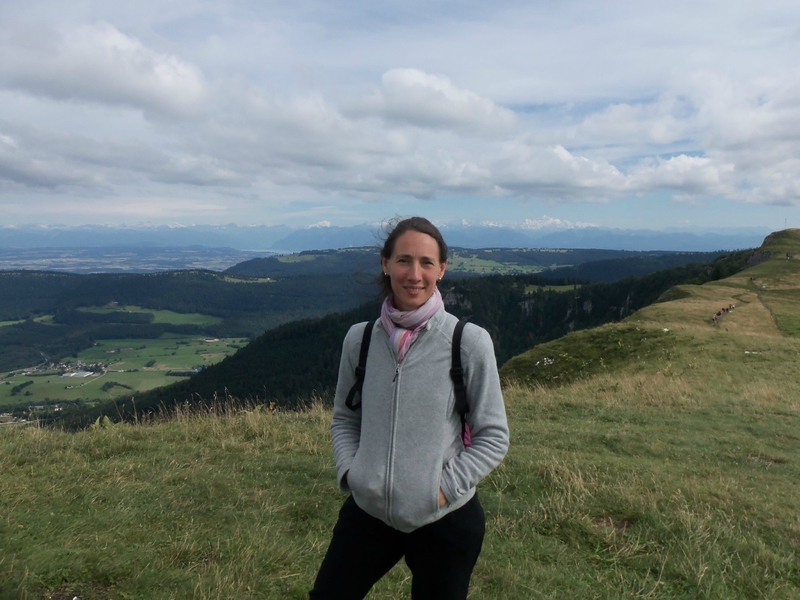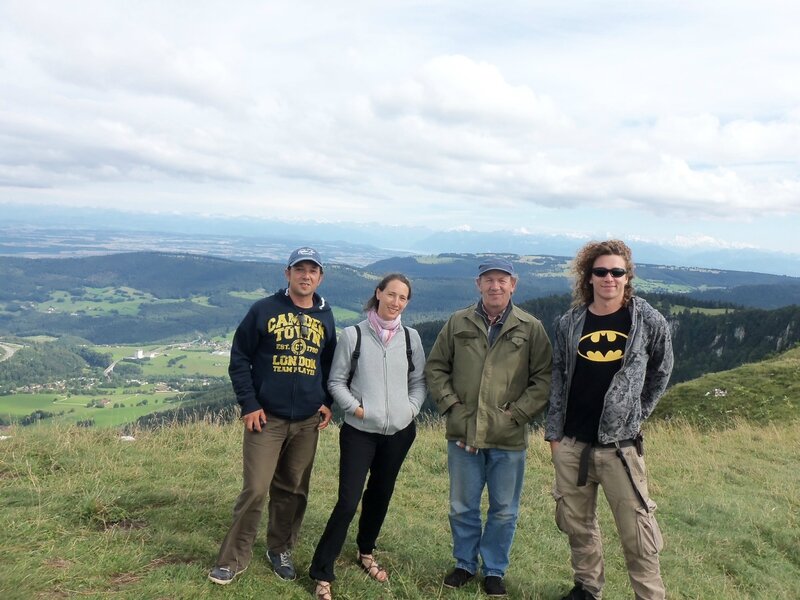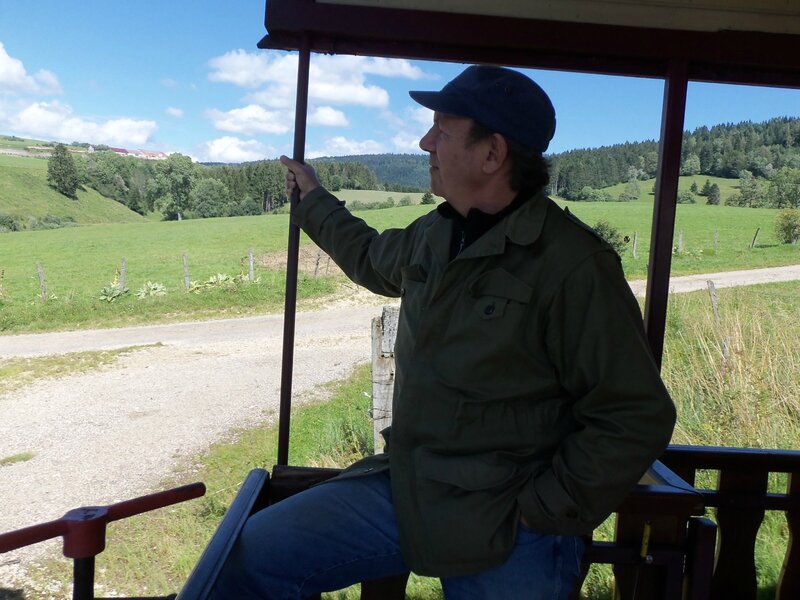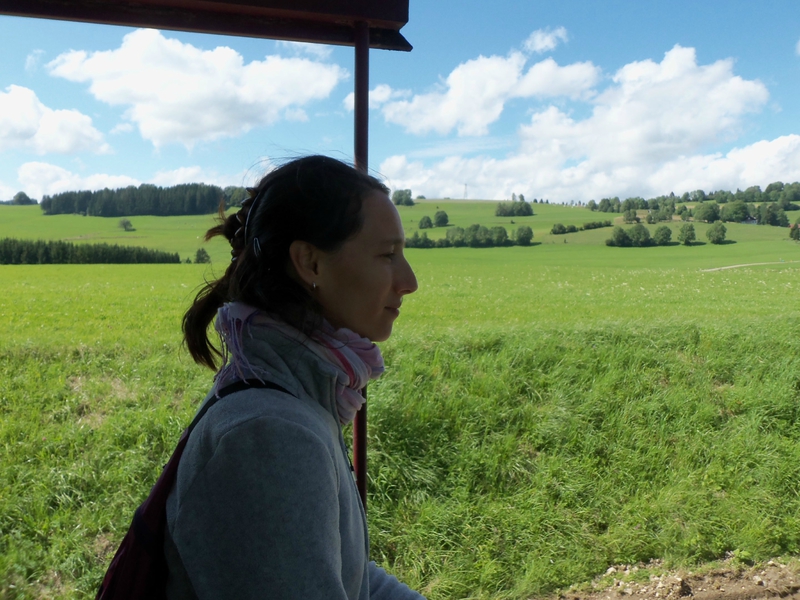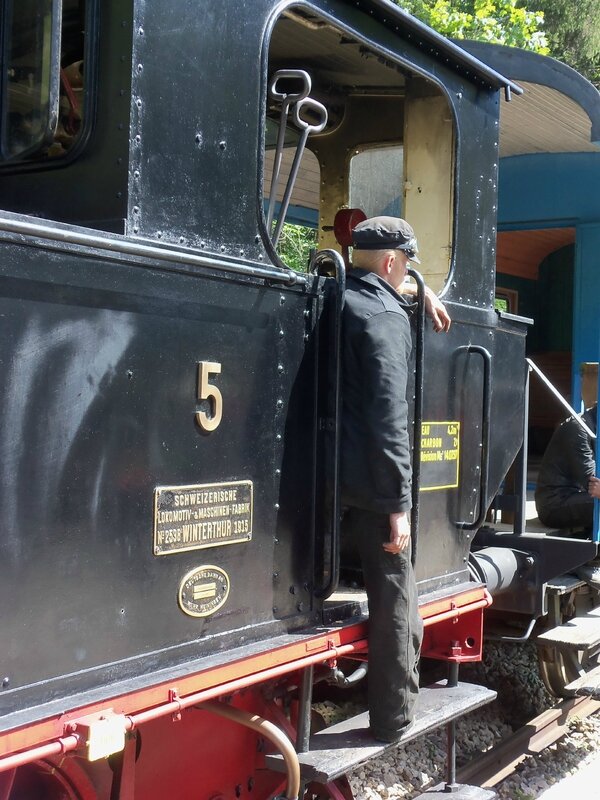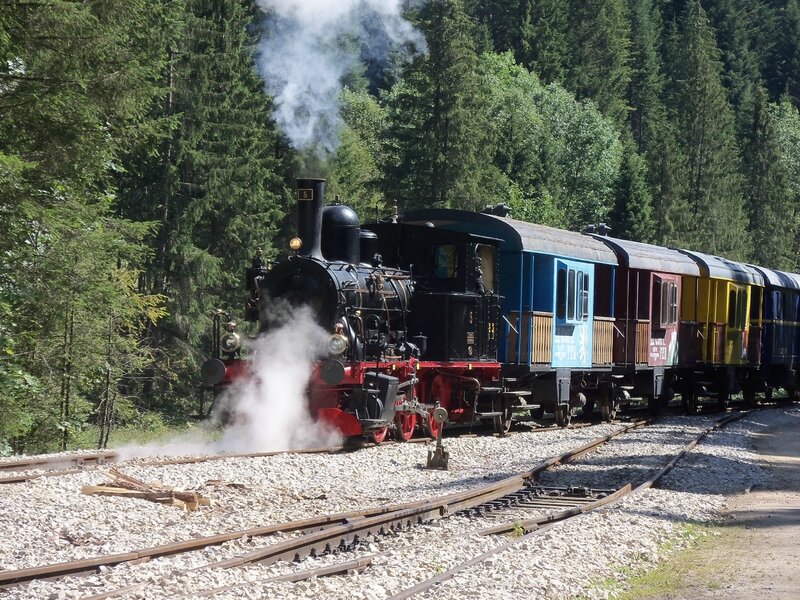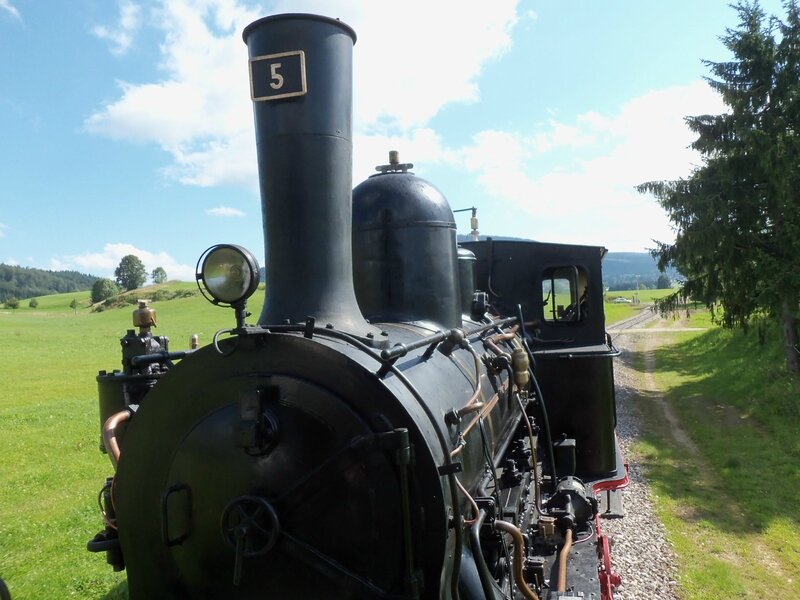 Back in Brittany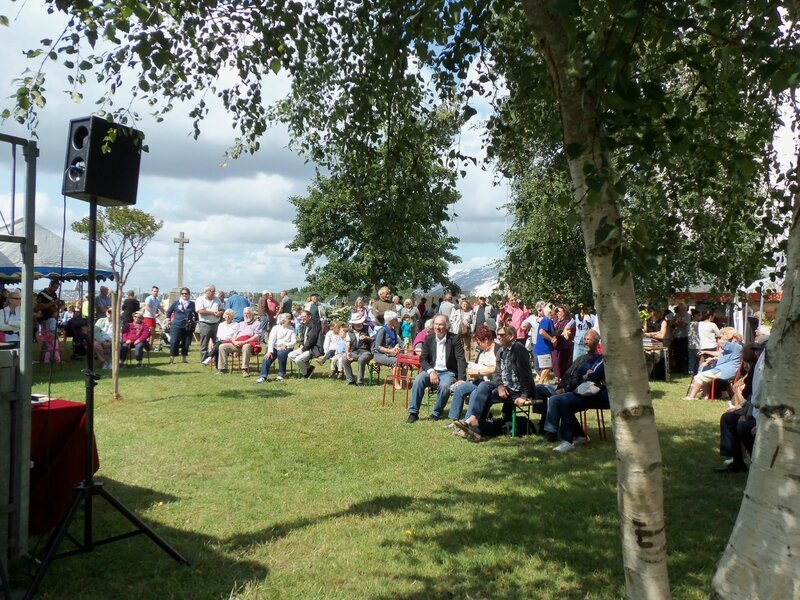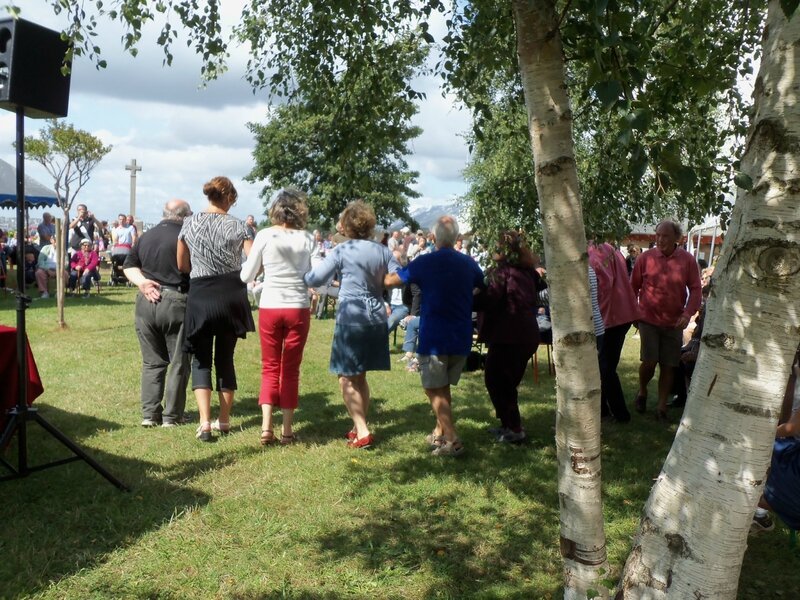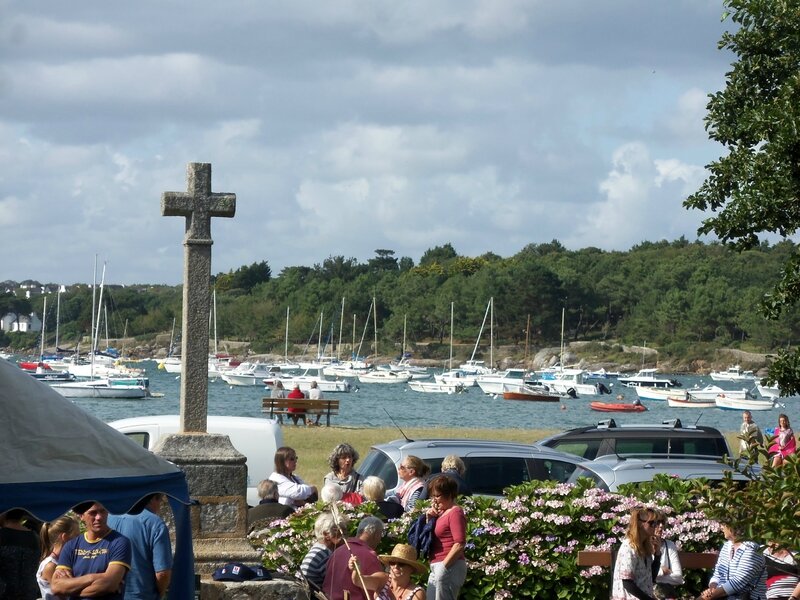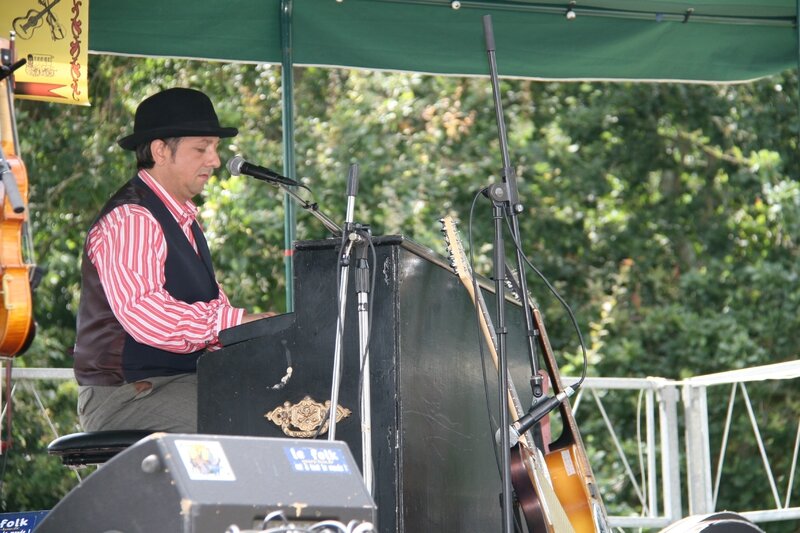 In North Brittany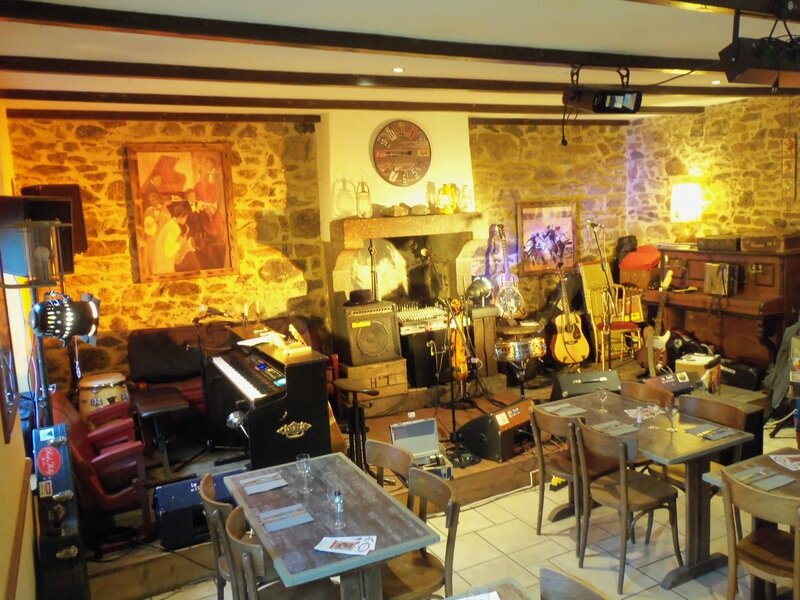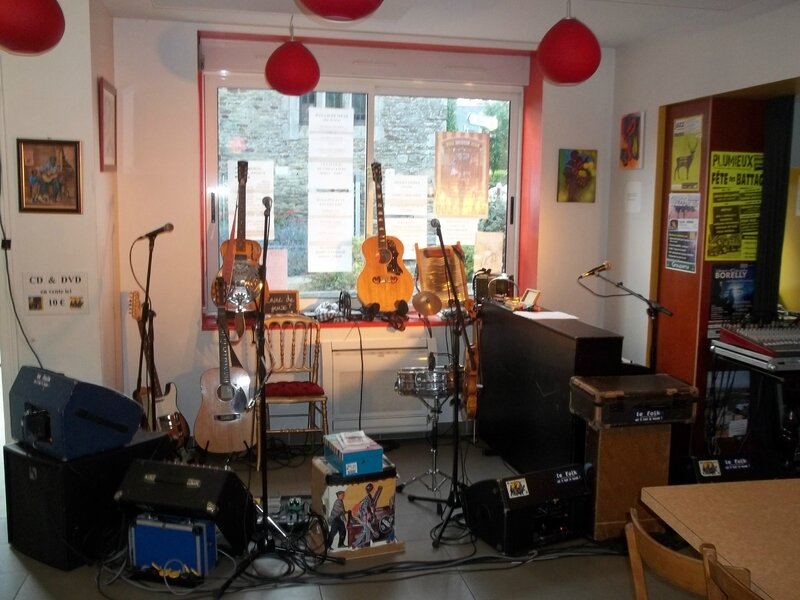 In Charente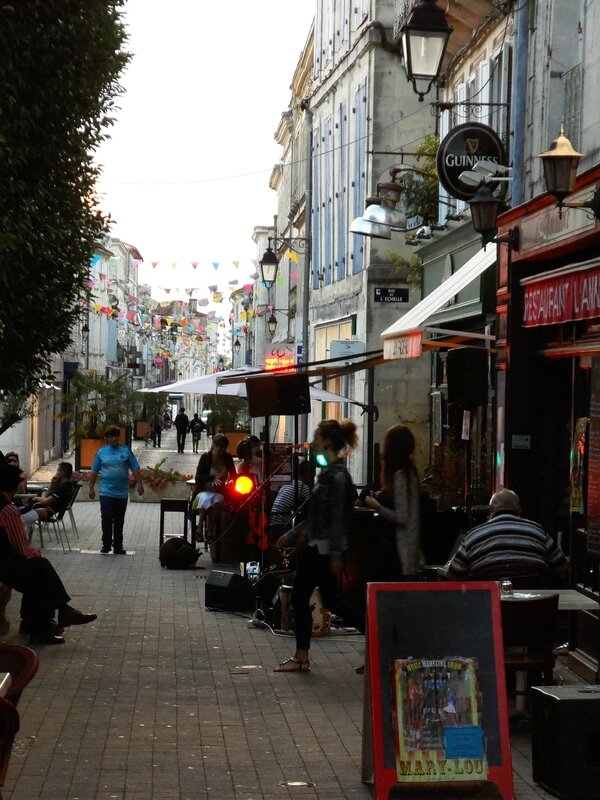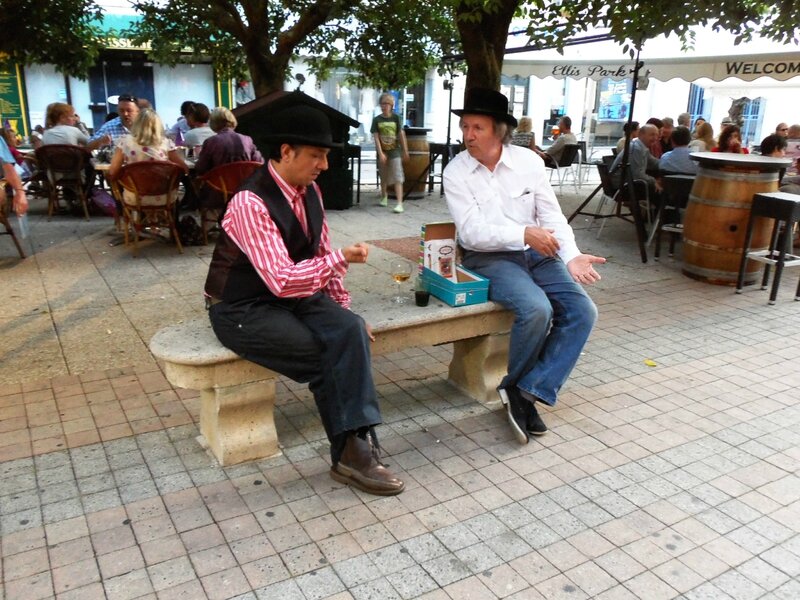 Near Bordeaux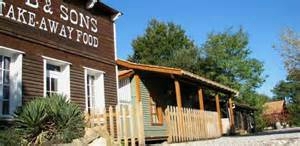 In Brittany again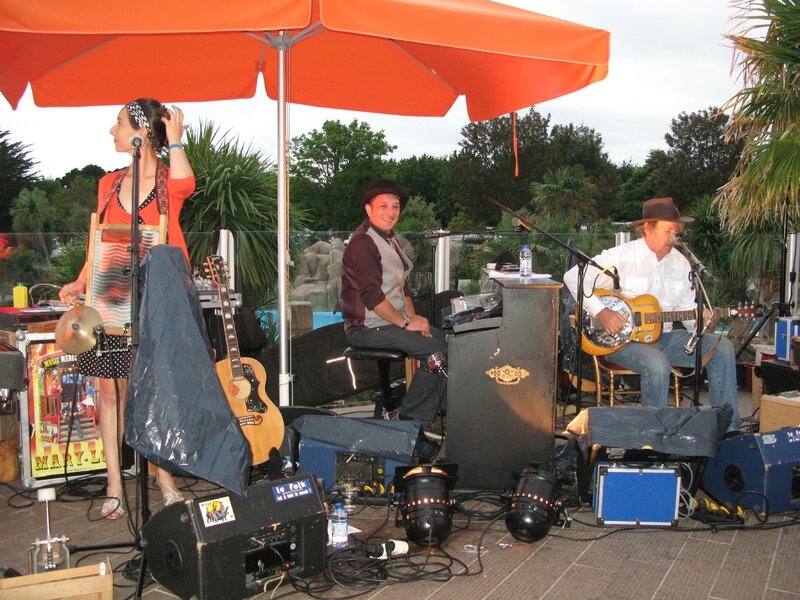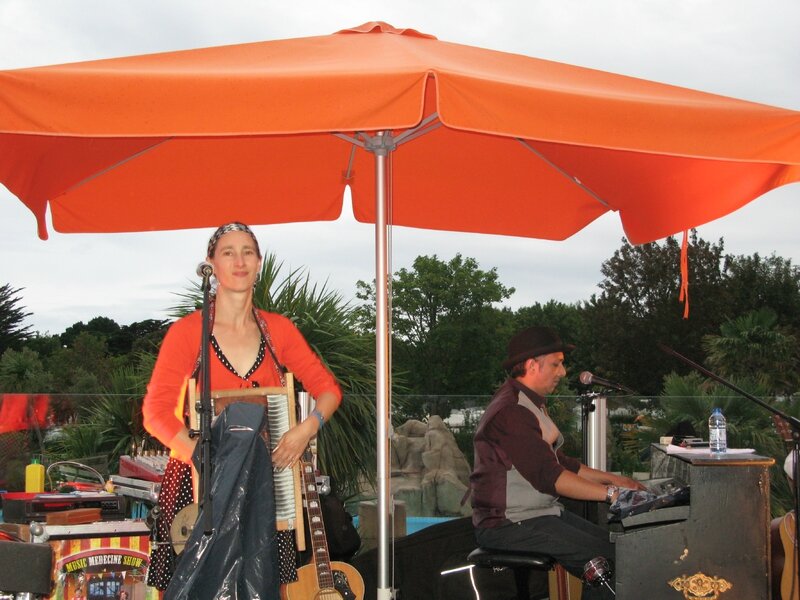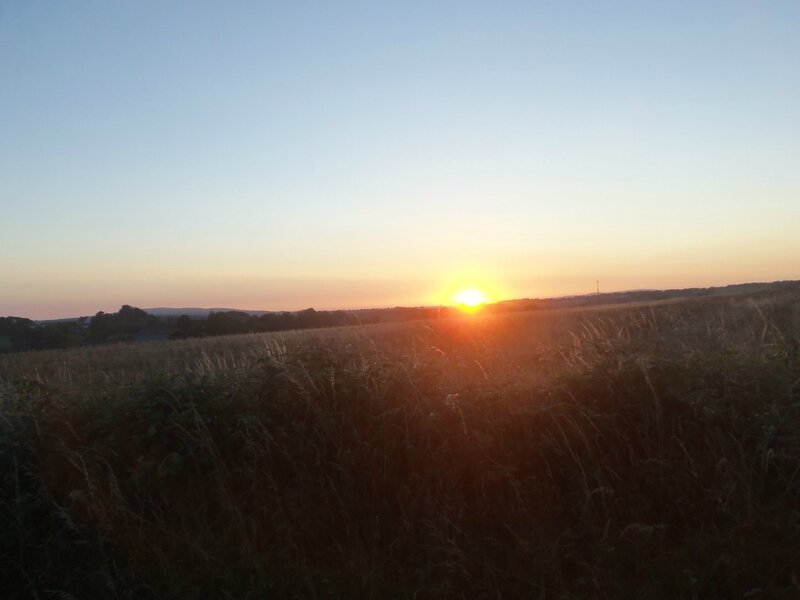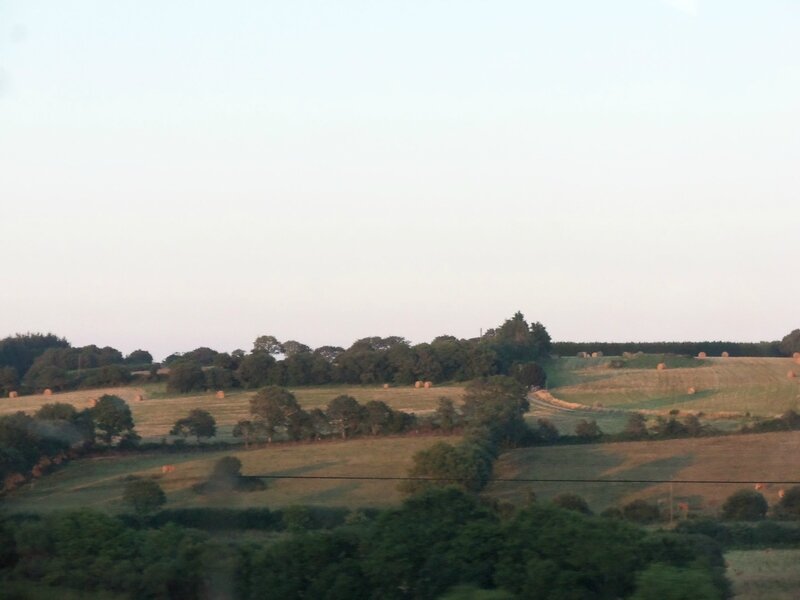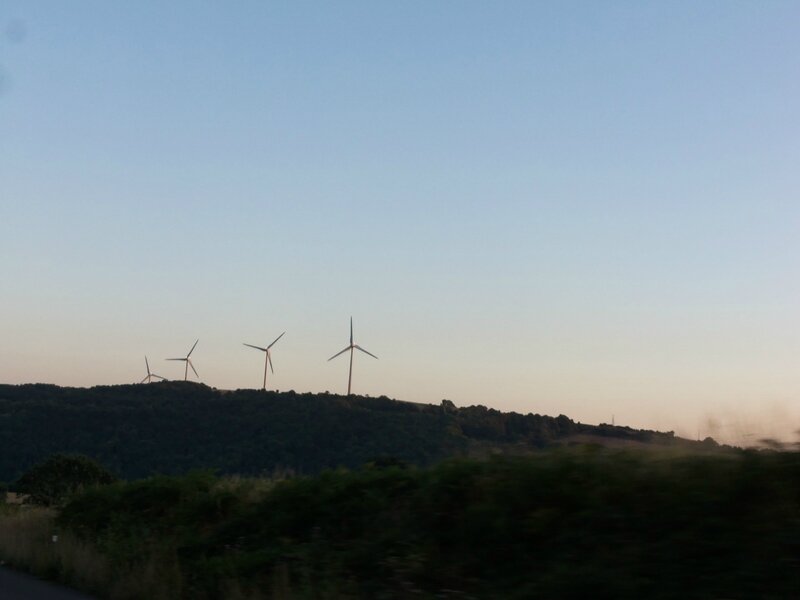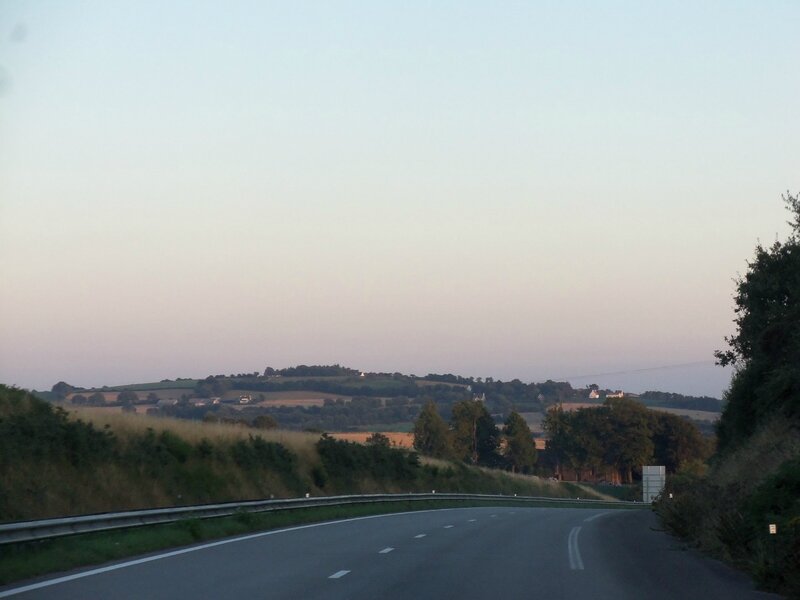 Near Lyon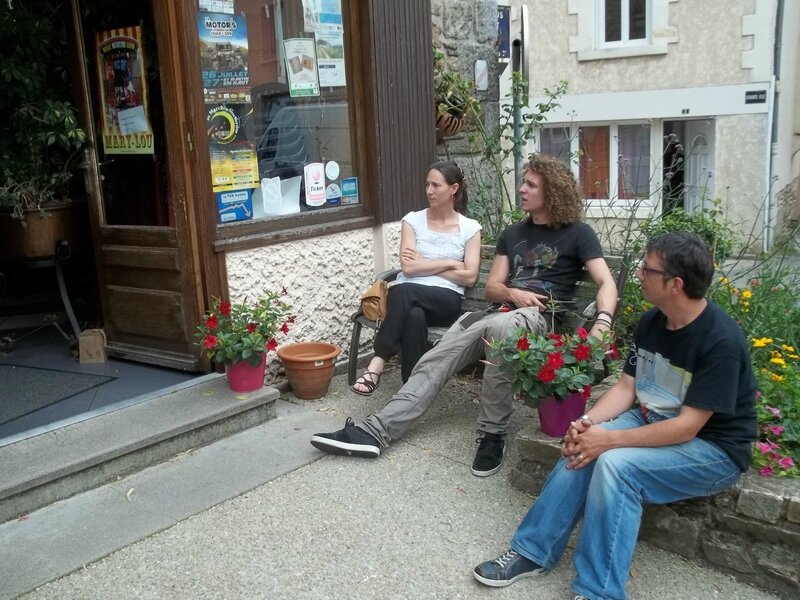 In the Massif Central, in Ardèche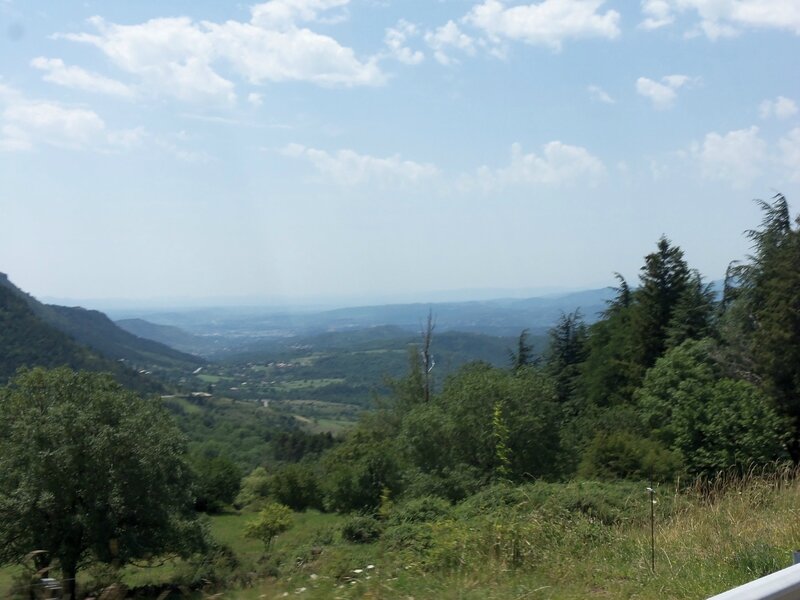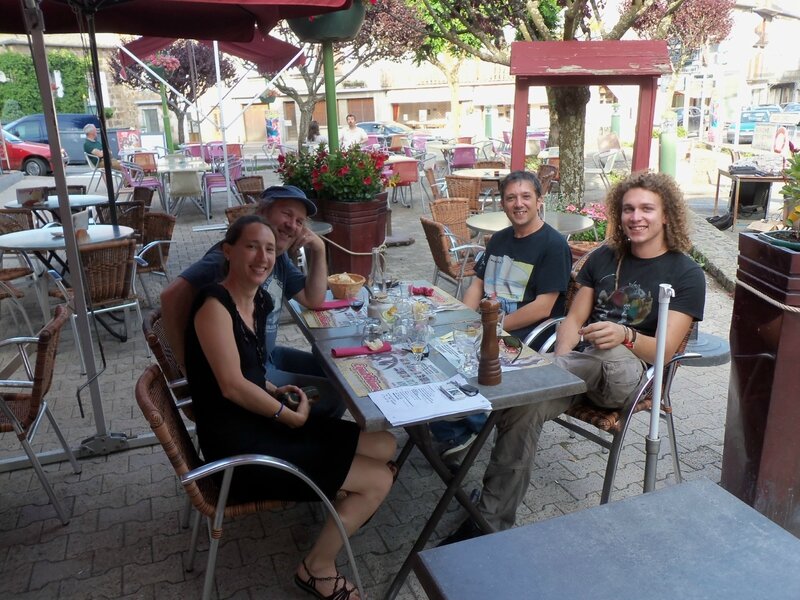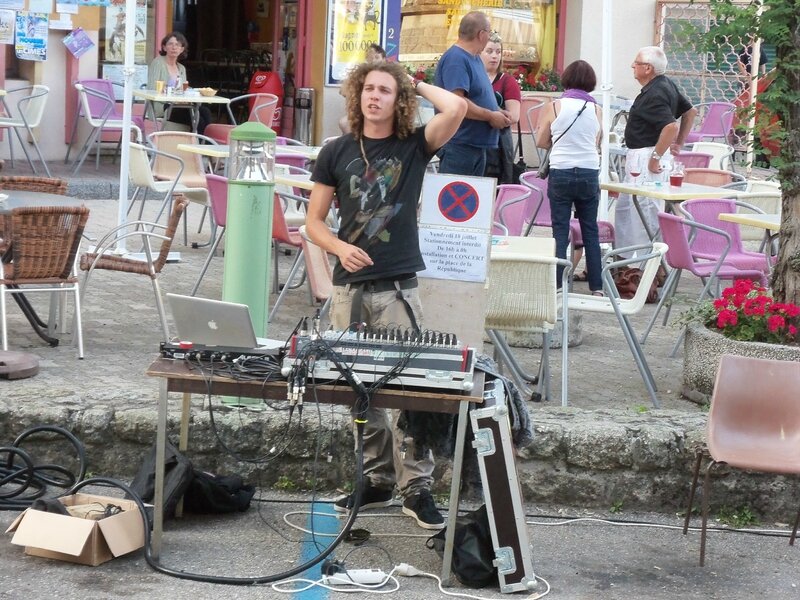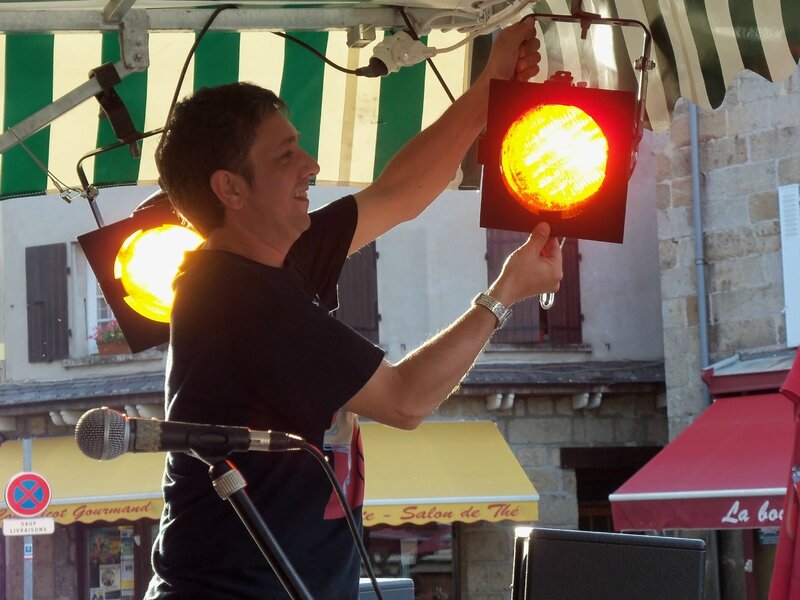 Massif Central again, Millau Bridge