02-22-2016
Hoboes Mary-Lou RFCW
- Monday july 11st / Metabief (25) / Mary-Lou / 9 pm
AZUREVA
- Tuesday july 12nd / La Ferrière (38) / Mary-Lou / 9 pm
Centre culturel La Maugerie
- Wednesday july 13th / Vienne en Val (45) / Mary-Lou / 8.30 pm
Centre culturel La Maugerie
- Tuesday july 19th / Tregunc (29) / RFCW / 9 pm
Campground "La Pommeraie de l'Ocean"

- wednesday july 20nd / Fouesnant (29) / Mary-Lou / 9 pm
camping private
- Friday july 22nd / Penmarch (29) / Mary-Lou / 9 pm
"Chez Cathy" - St Guenole (harbour)

- Saturday july 23rd / Tregastel (22) / Hoboes (folk) / 6:00 et 10:00 pm
Le Toucouleur - 5€

- Sunday july 24th / Lampaul Plouarzel (29) / Hoboes (folk) / 7:00 pm
Chez Milo - free
- wednesday july 27th / Plomeur (29) / Mary-Lou / 9 pm
Camping de La Torche

- Thursday july 28th / Guilvinec (29) / Mary-Lou / 8pm
Restaurant Au Rendez-vous des Pêcheurs
- Saturday july 30th / Saint Viaud (44) / Mary-Lou /
afternoon & evening Festival "Country en Retz"
- Thursday july 4th / Béganne (56) / Mary-Lou / 8pm
L'Escale de Foleux
- Friday august 5th / Plouescat (29) / Mary-Lou / 9pm
La Caravelle

- Sunday august 7th / Guiscriff (56) / Hoboes
Week end country and western
- Thursday august 11th / Chateaulin (29) / Mary-Lou / 9pm
Place des Halles / If rain : salle des fêtes
- Sunday august 14th / Penmarch (29) / Hoboes / 6 pm
Chez Marie Cat / Porscarn

- Tuesday august 16th / Tregunc (29) / RFCW / 9 pm
Campground "La Pommeraie de l'Ocean"
- Sunday august 19th / Guisseny (29) / Hoboes / 6 pmLe Curnic
- Sunday august 21st / Penmarch (29) / Mary-Lou
"Fete de la Sardine" / St Guenole / outdoor, by the harbour
- Tuesdayday august 23st / Plozevet (29) / Mary-Lou / 6:00 pm
Festival Mondial Folk

- Sunday august 25th / Andernos les Bains (33) / Mary-Lou / 7:30 pm
Restaurant Com D Roy / Tél : 05 56 82 04 23 - 288 Boulevard de la République
- Friday september 2nd / Metabief (25) / Mary-Lou / 9:00 pm
Azureva
- Sunday september 4th / Lunéville (54) / Mary-Lou / 9:00 pm
Azureva

09-12-2015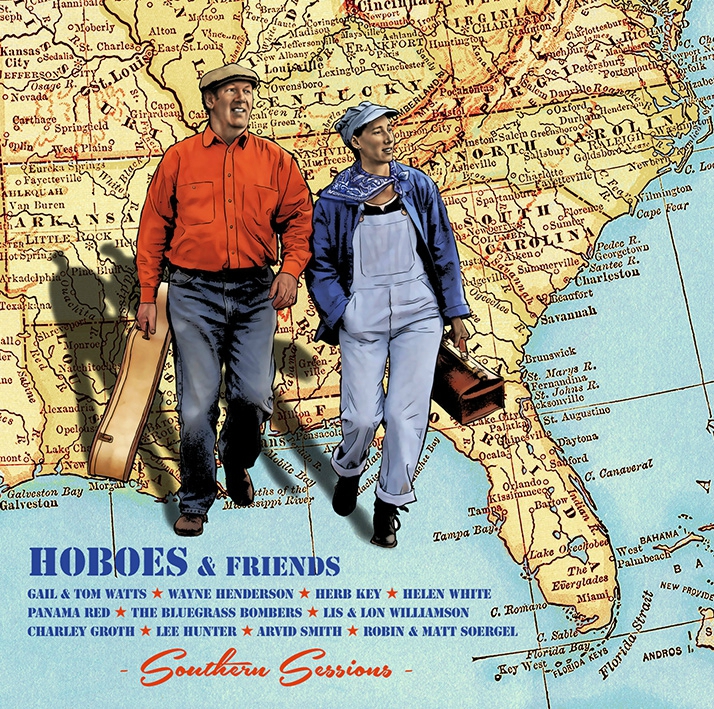 The album "Southern Sessions" will be released at the end of september.
- 19 songs,
- duets with 10 artists or american bands from North Carolina, Virginia, Tennessee, Arkansas, Florida,
- mixed in Florida by Pete Winter,
- a 24 pages sheets booklet with drawings by Wilfrid Cadet, Marie Béney designed by Jocelyn Lecocq, ...
Since now
you can order the cd "Southern Sessions" of the Hoboes on Paypal, or by check sent at Louise Bell, 53, impasse de l'Odet, 29000 Quimper.
Those prices includ the shipping.
1 cd 13€
12-29-2014
12-13-2014
Hello everybody ...
We are glad to announce that the Mary-Lou band is gonna play in USA in april 2015 : Mary, Stephane and Jean-Luc.
Check our concerts page to have the last news.
Up to date, we have booked the friday 27th in Neptune Beach, north Florida, and the sunday 29th in Miami (the Luna Star). We will have more gigs to announce in the next days.
Thank you for your support
We have played all over France this summer :
In Brittany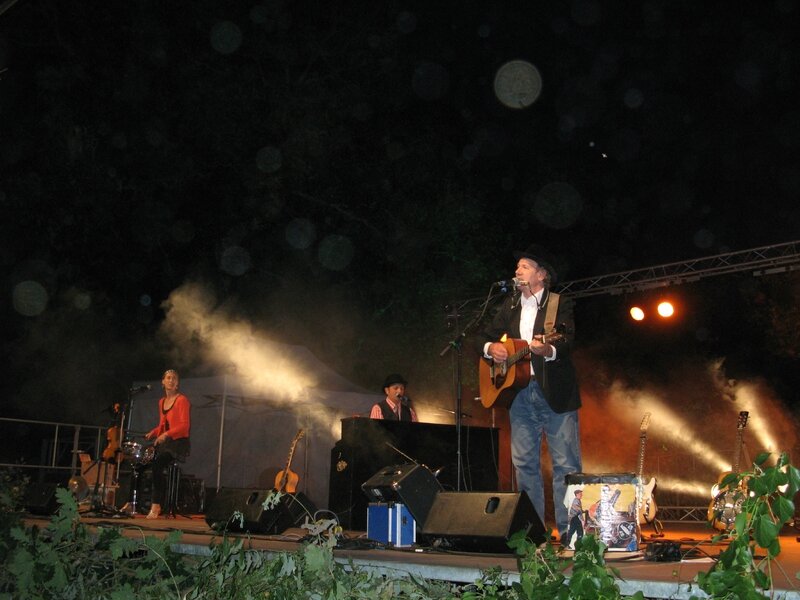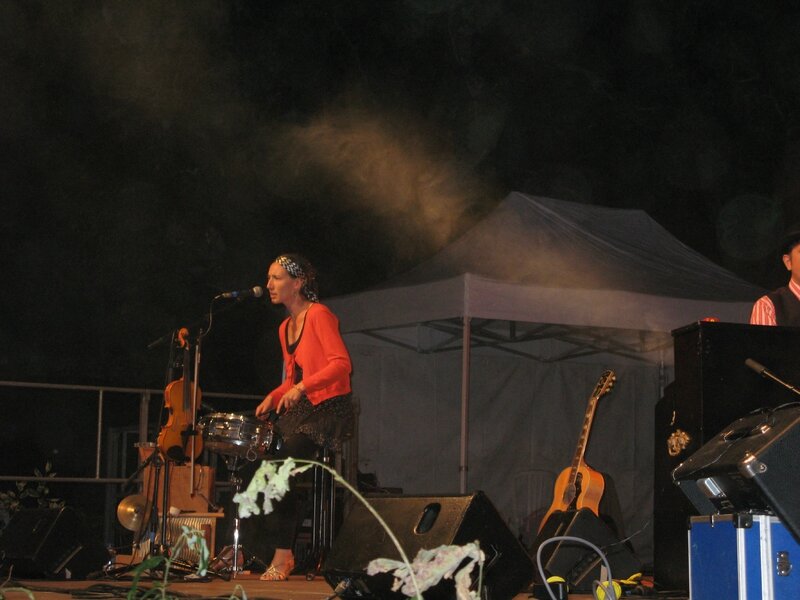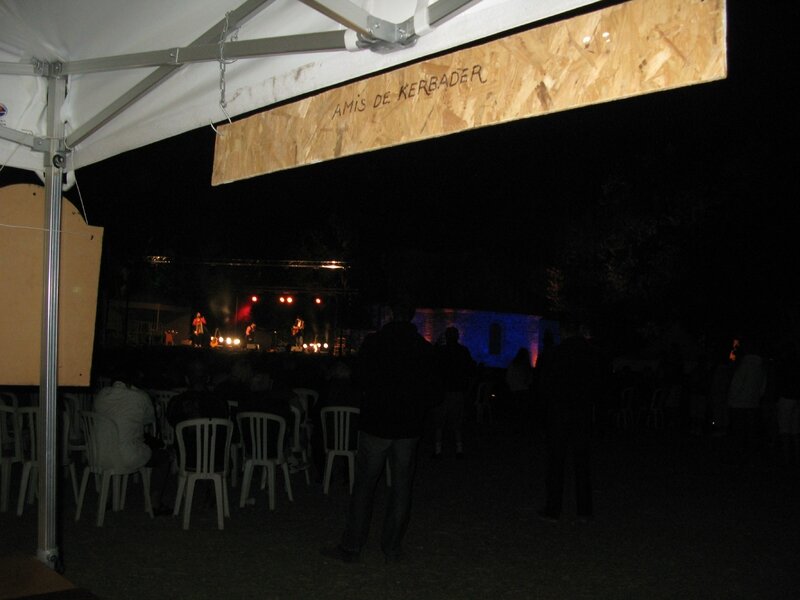 At the wonderful Mondial Folk Festival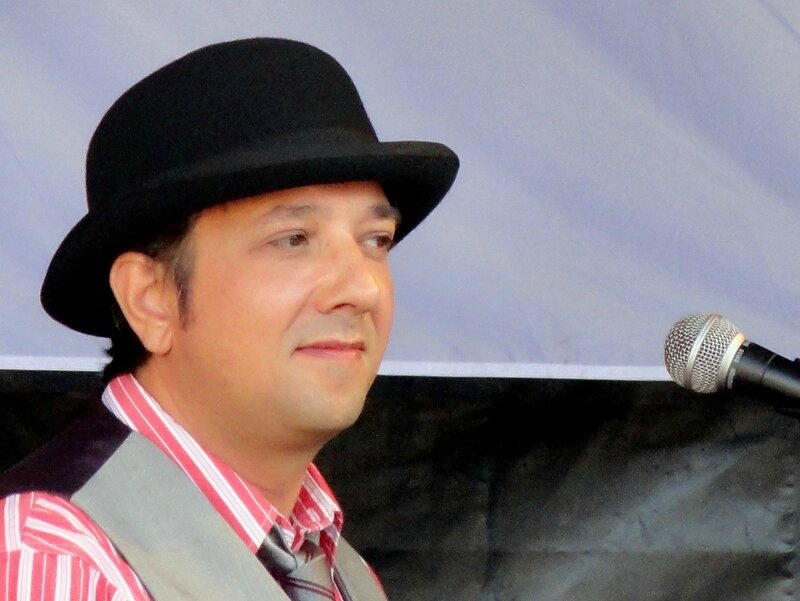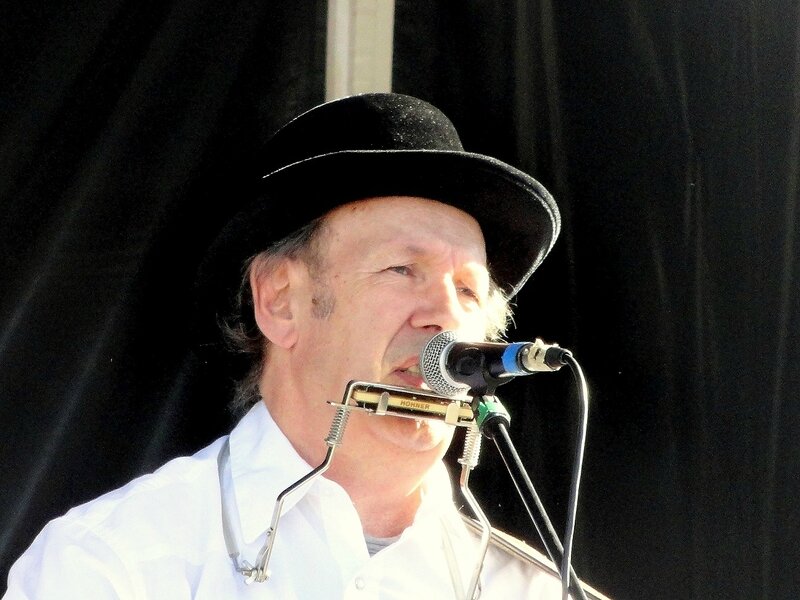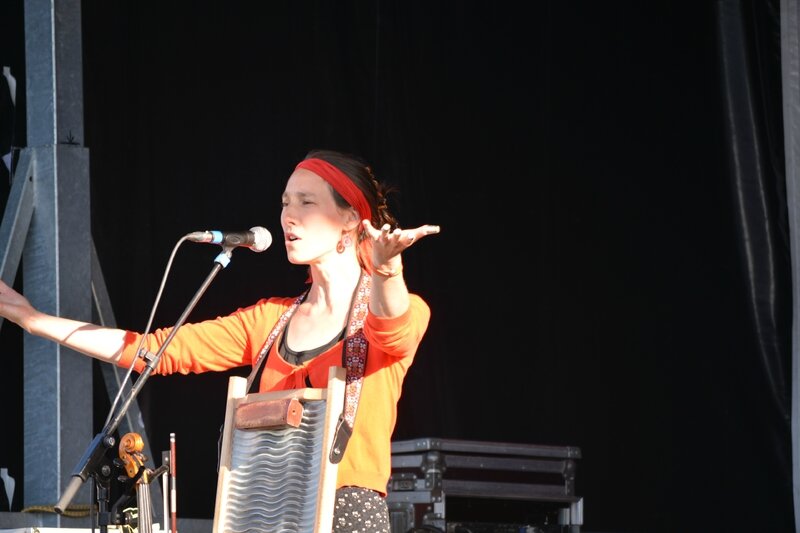 In the Alpes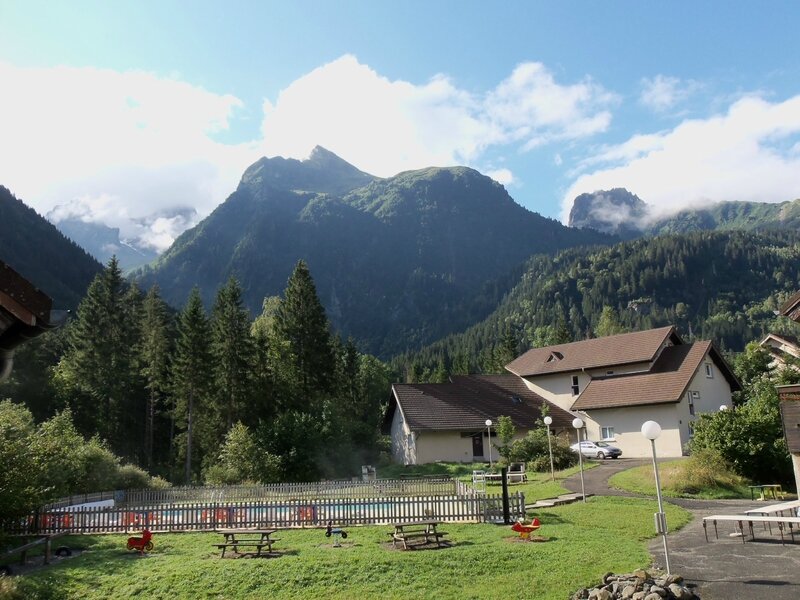 In the Jura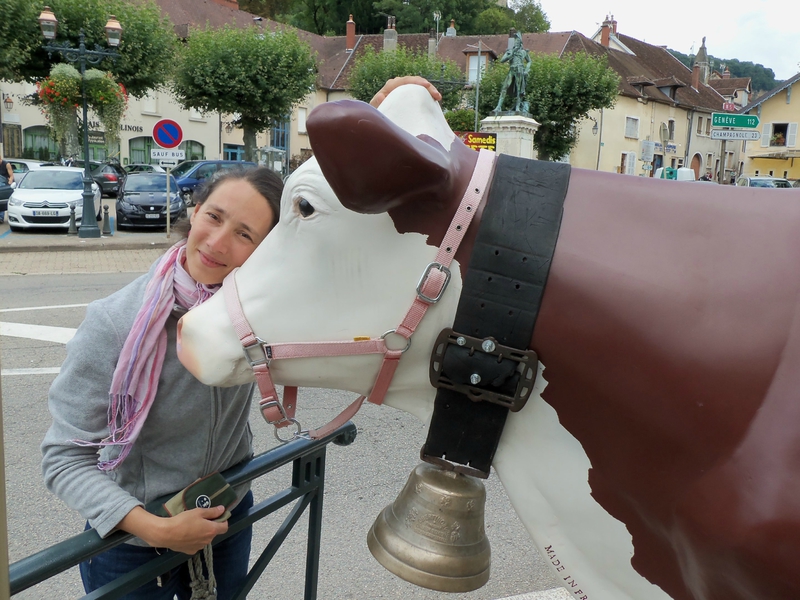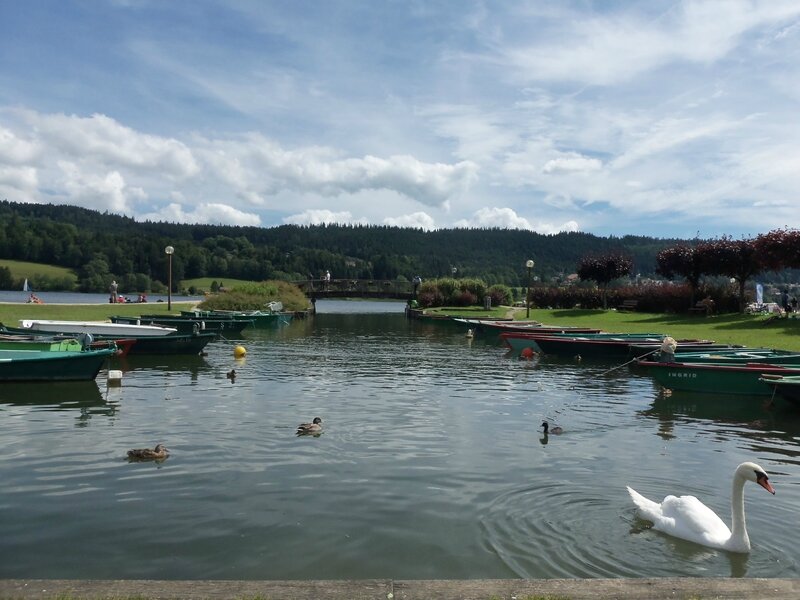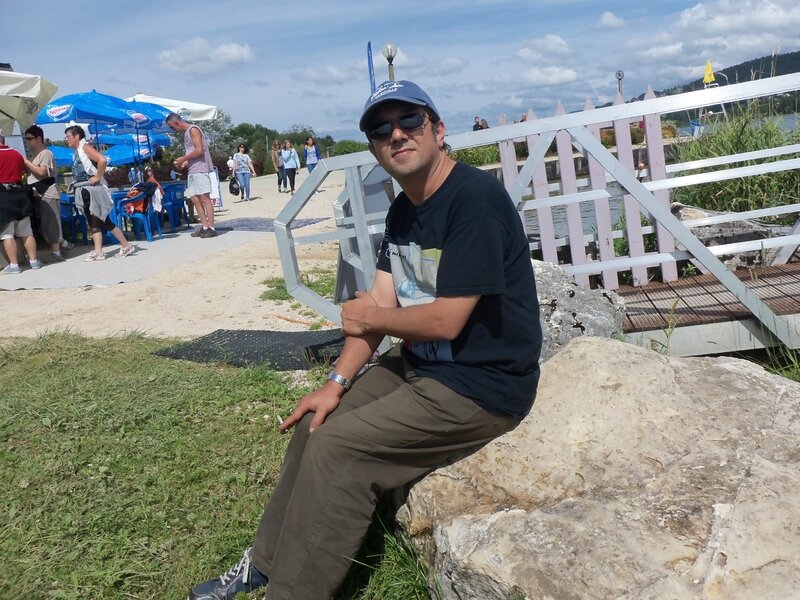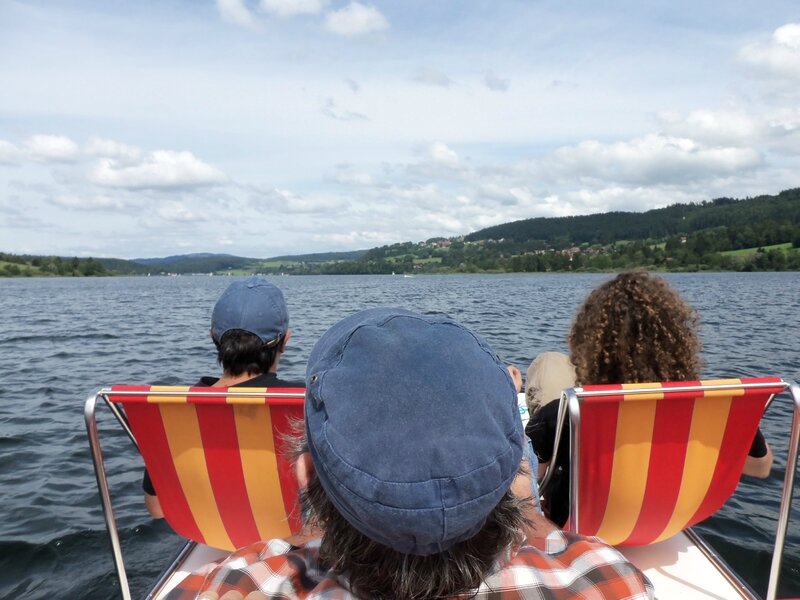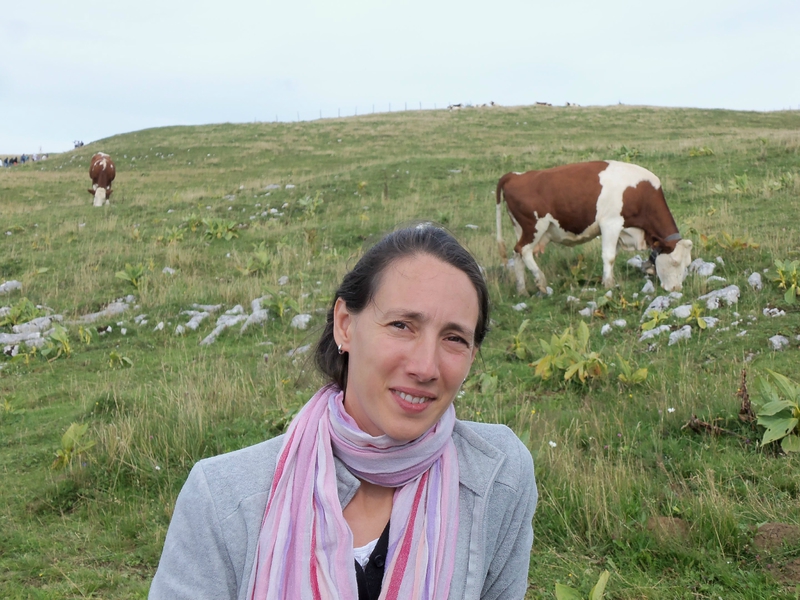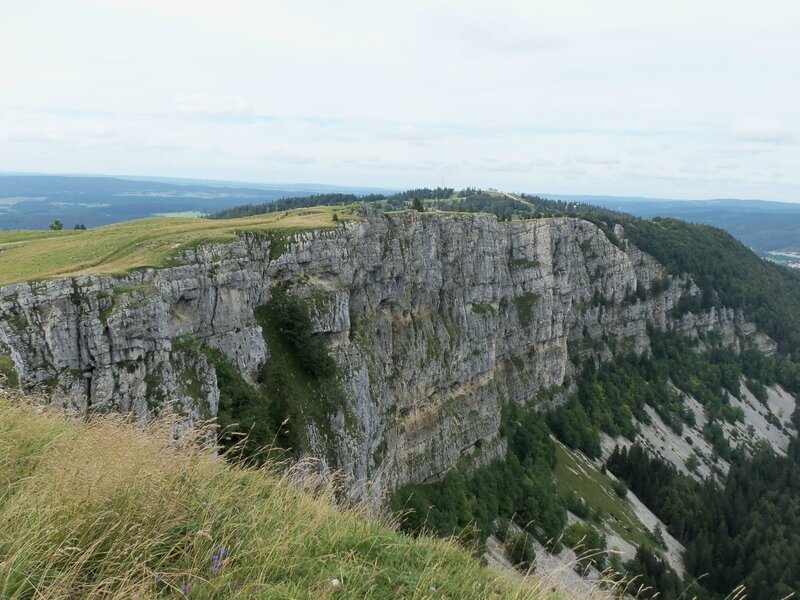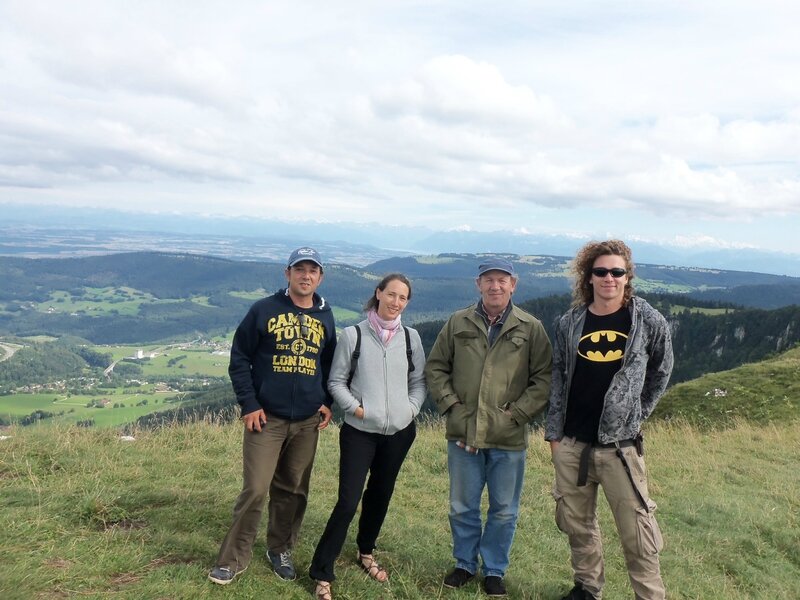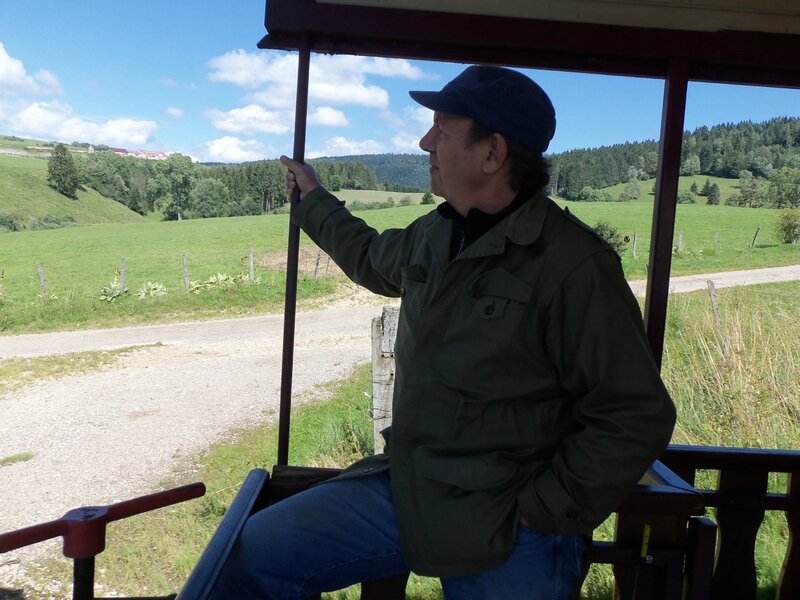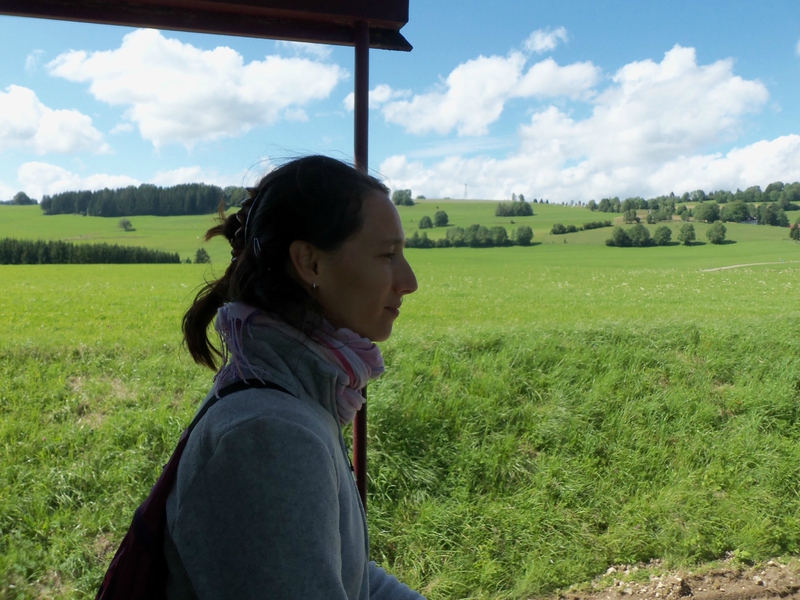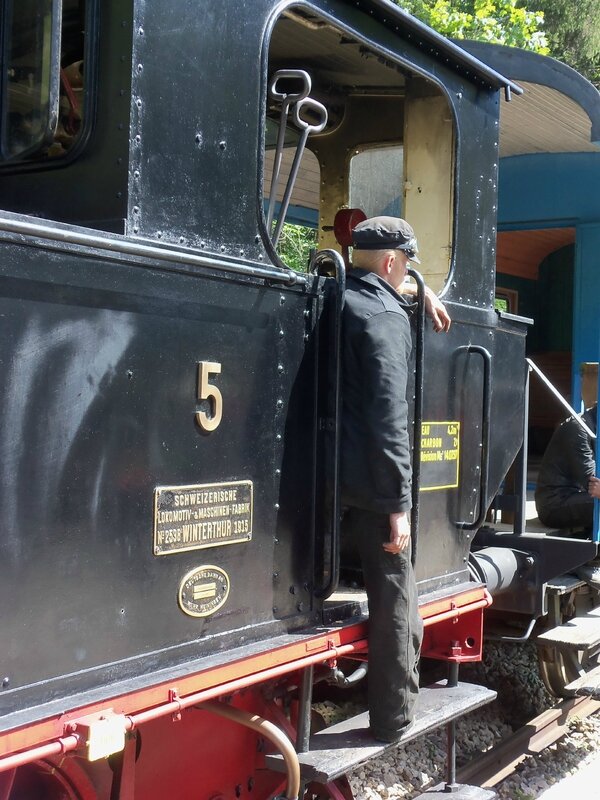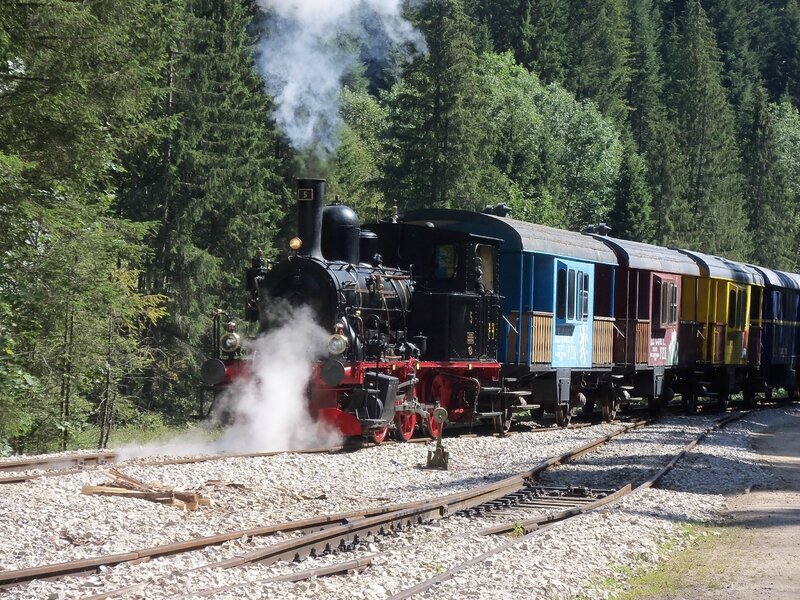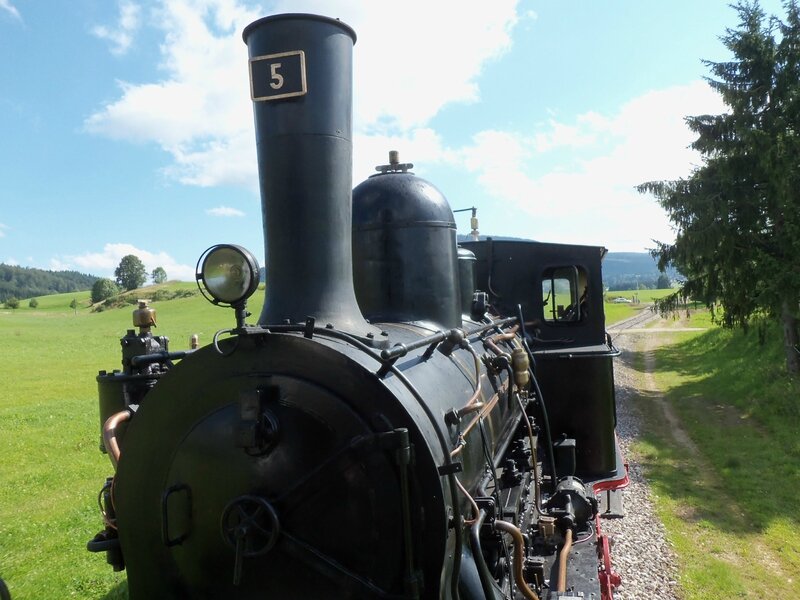 Back in Brittany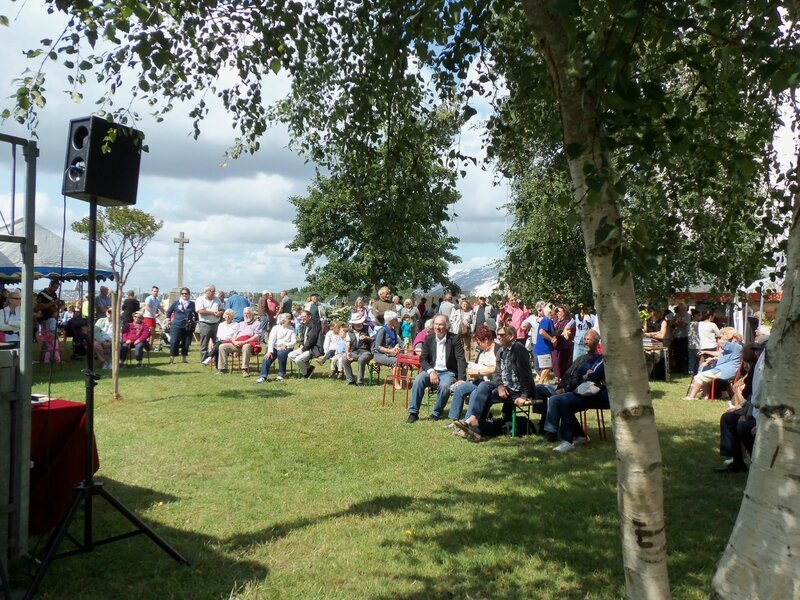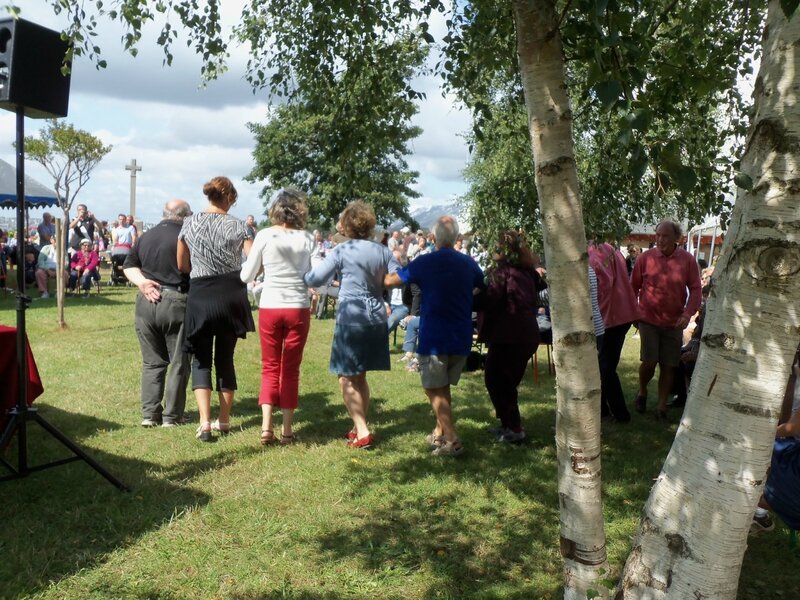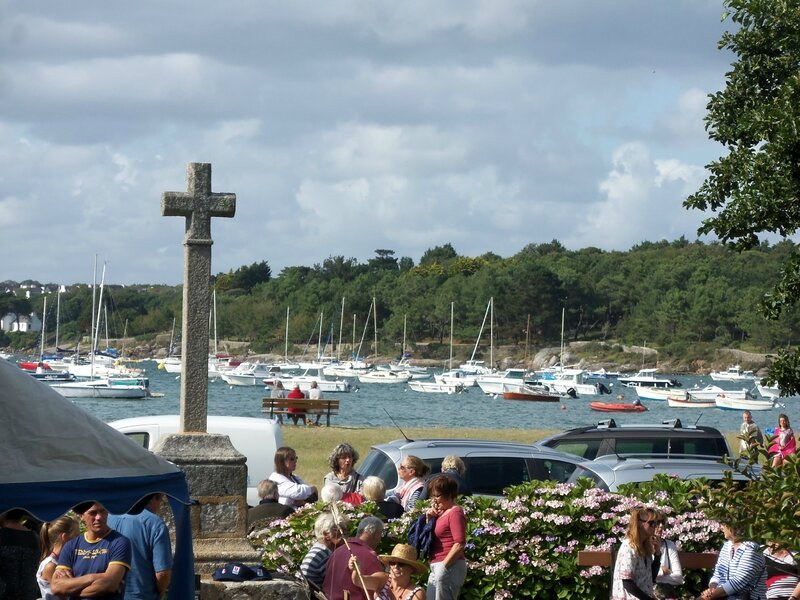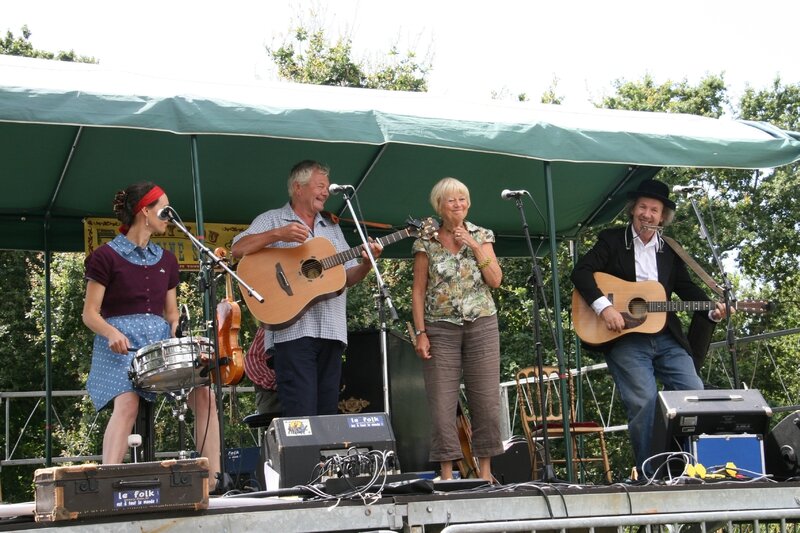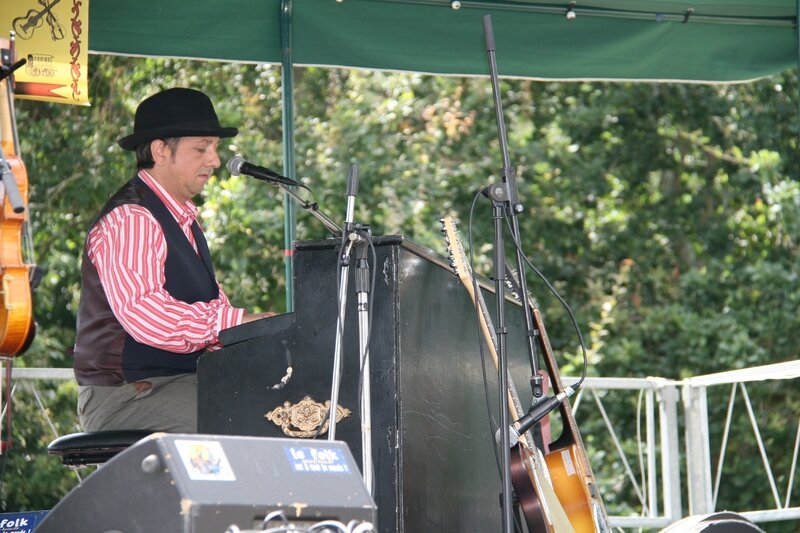 In North Brittany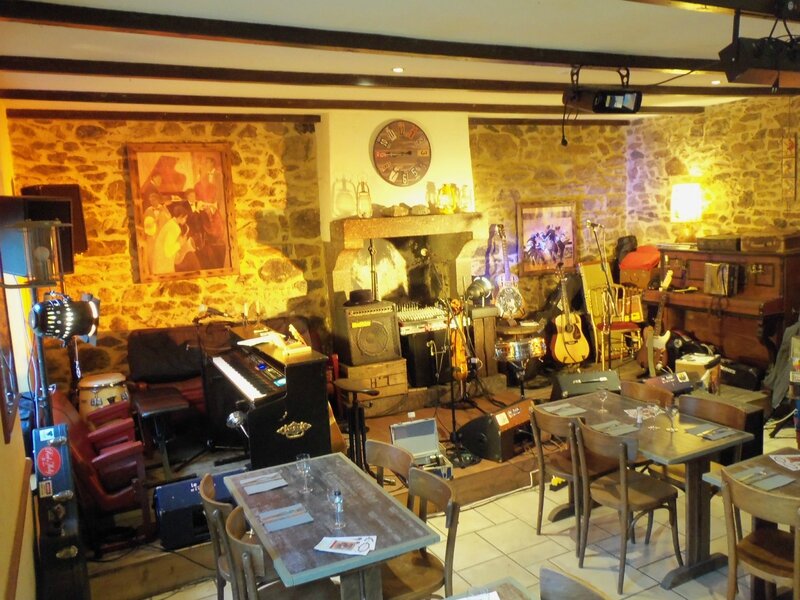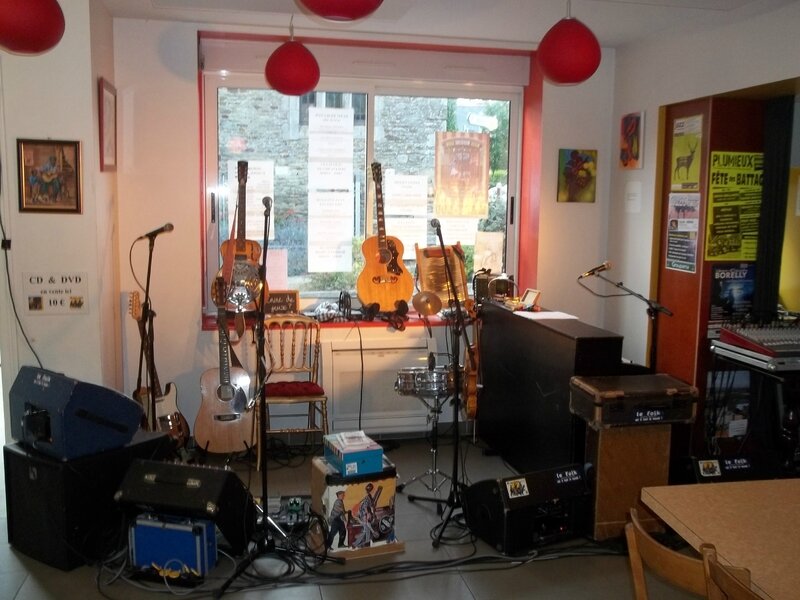 In Charente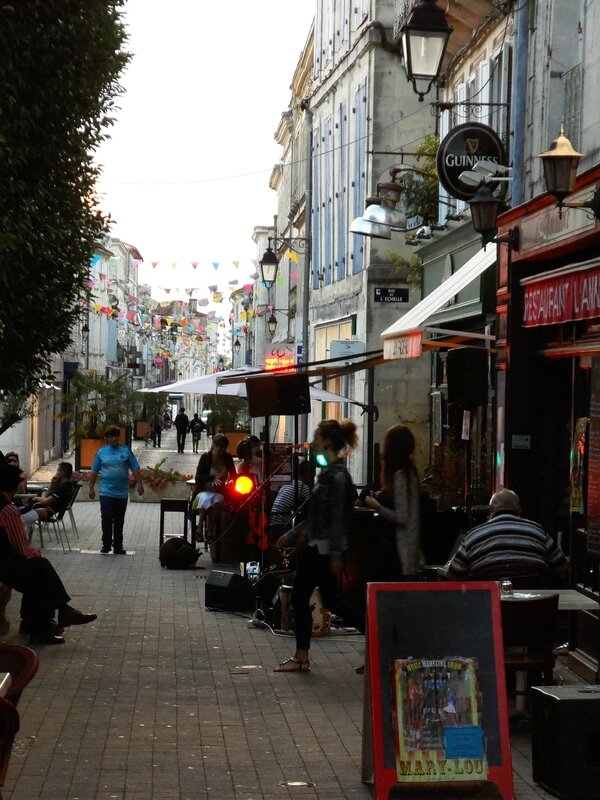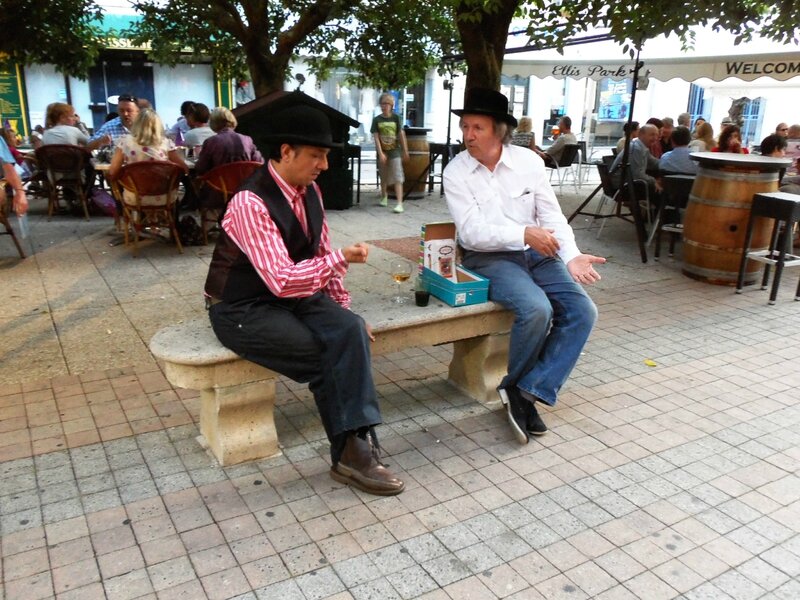 Near Bordeaux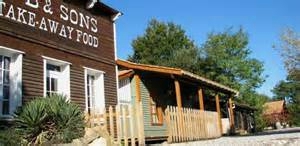 In Brittany again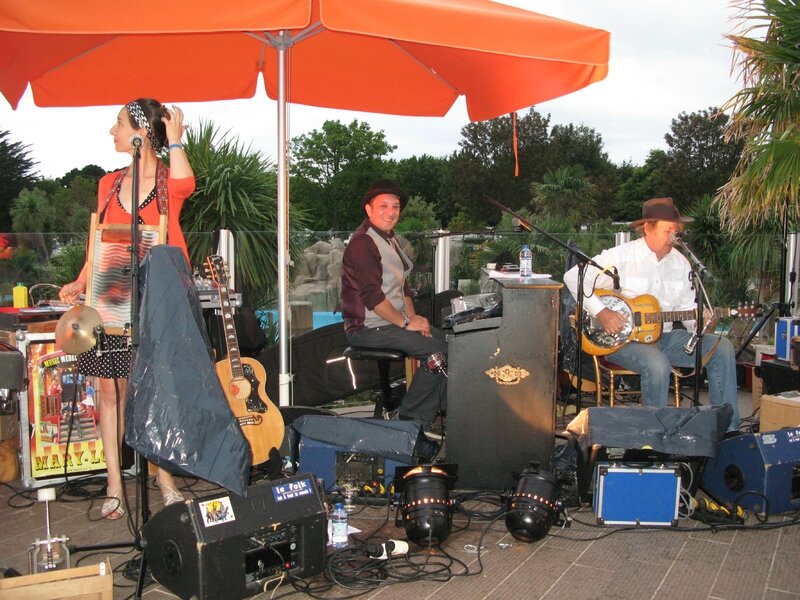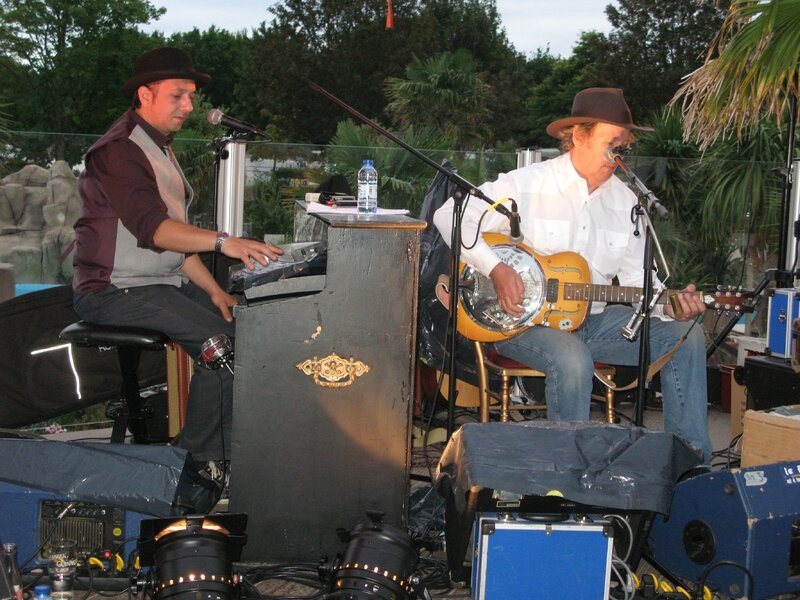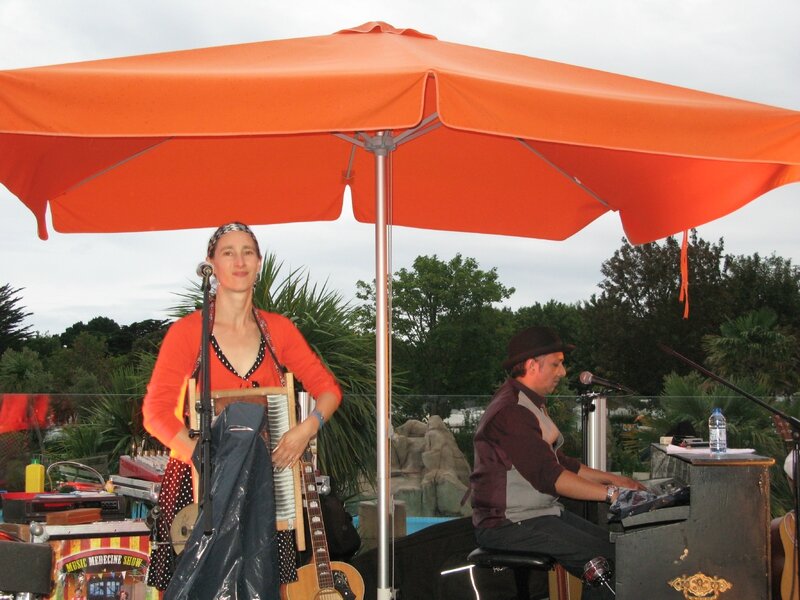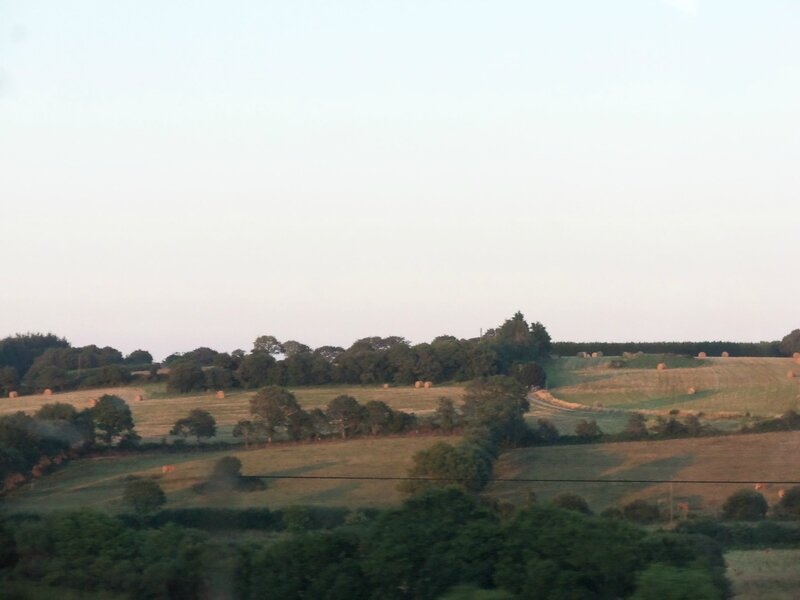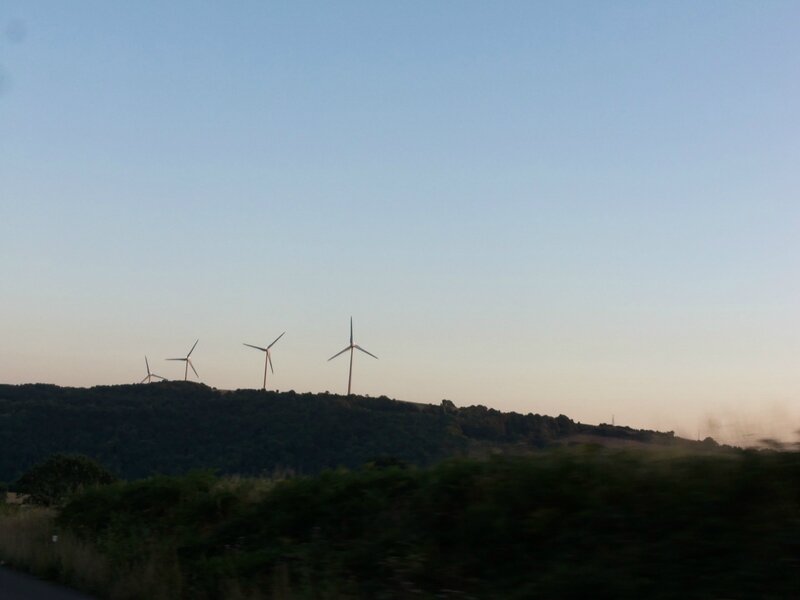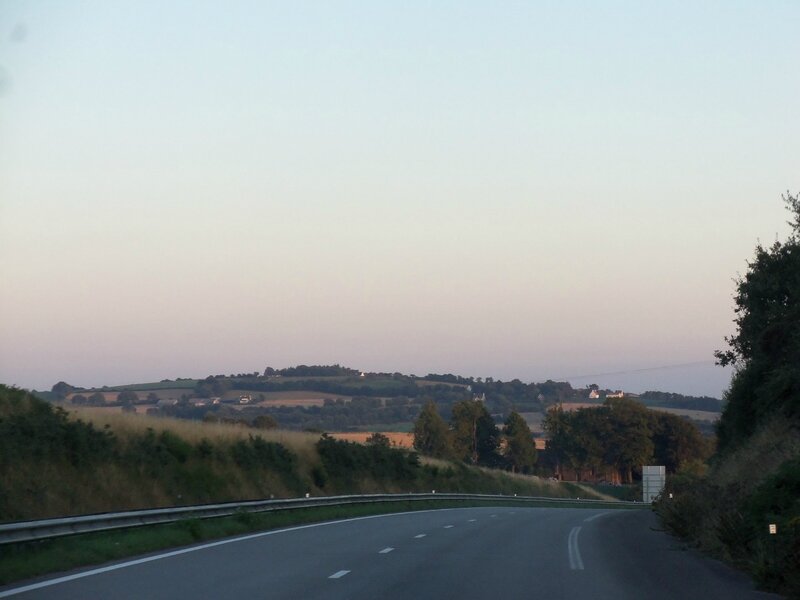 Near Lyon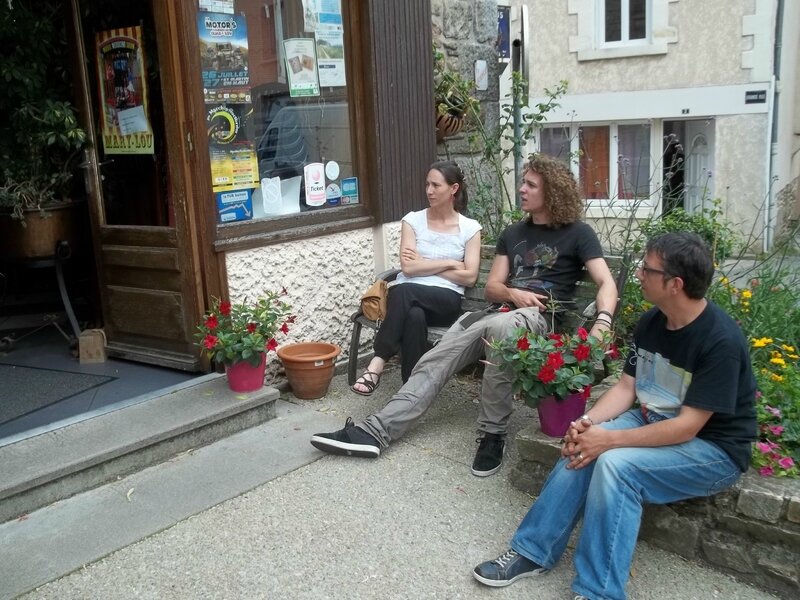 In the Massif Central, in Ardèche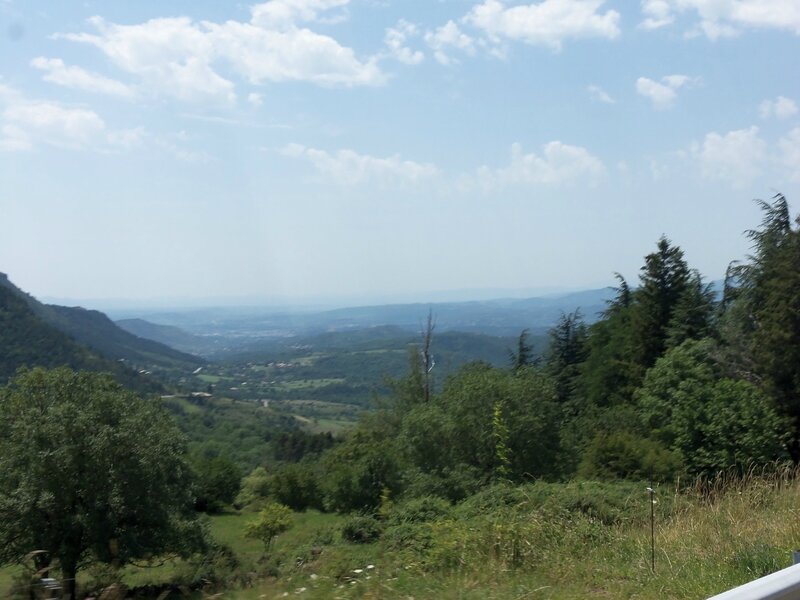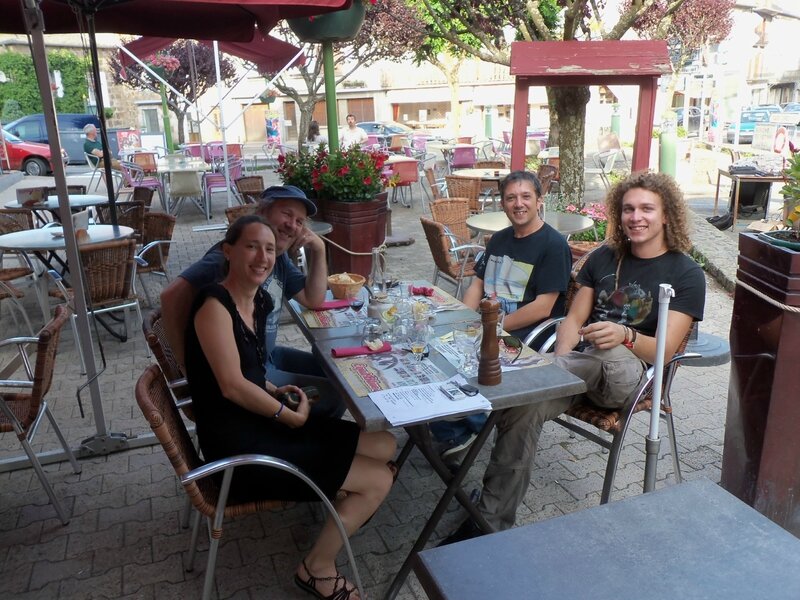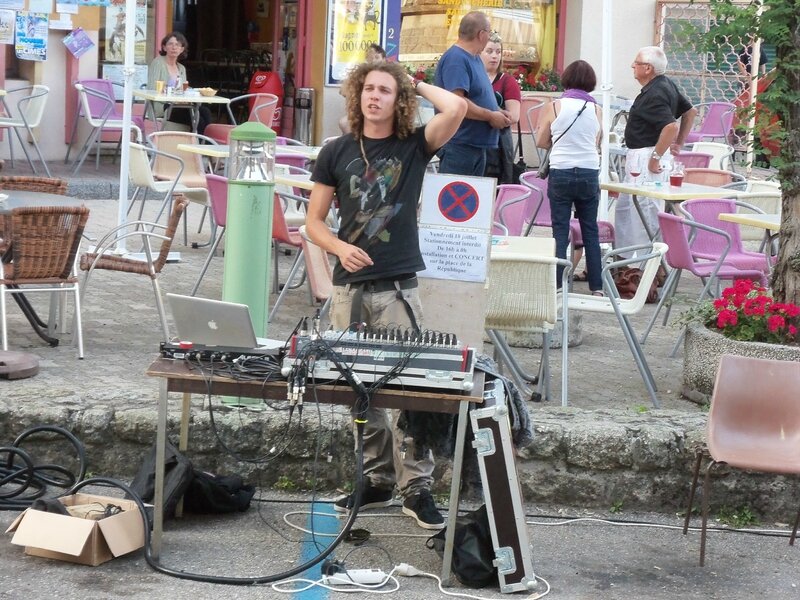 Massif Central again, Millau Bridge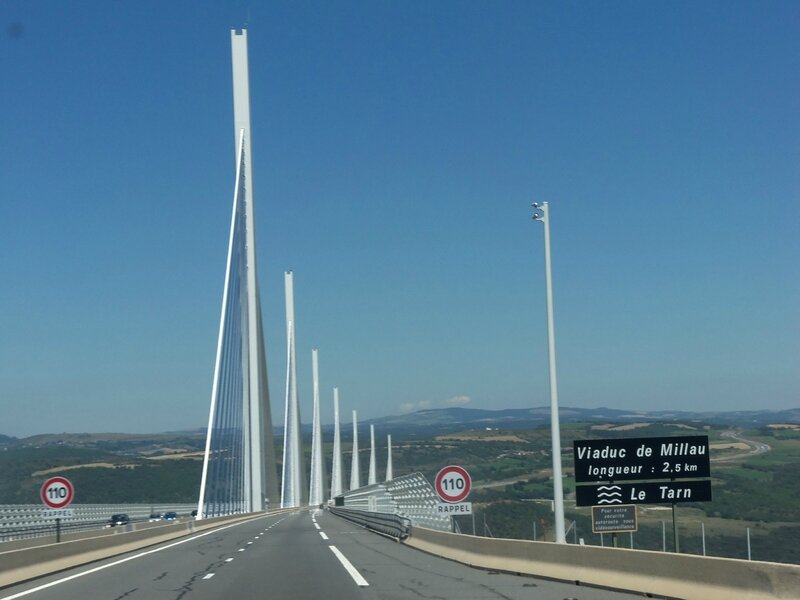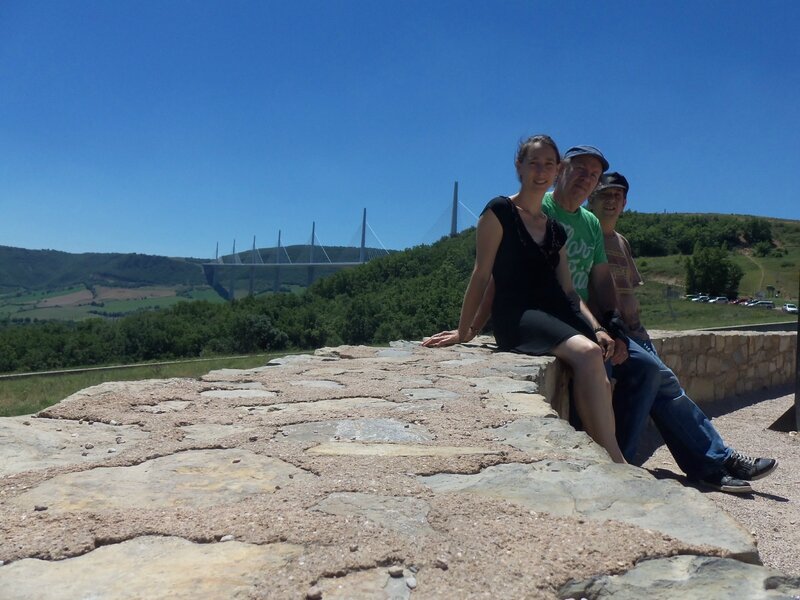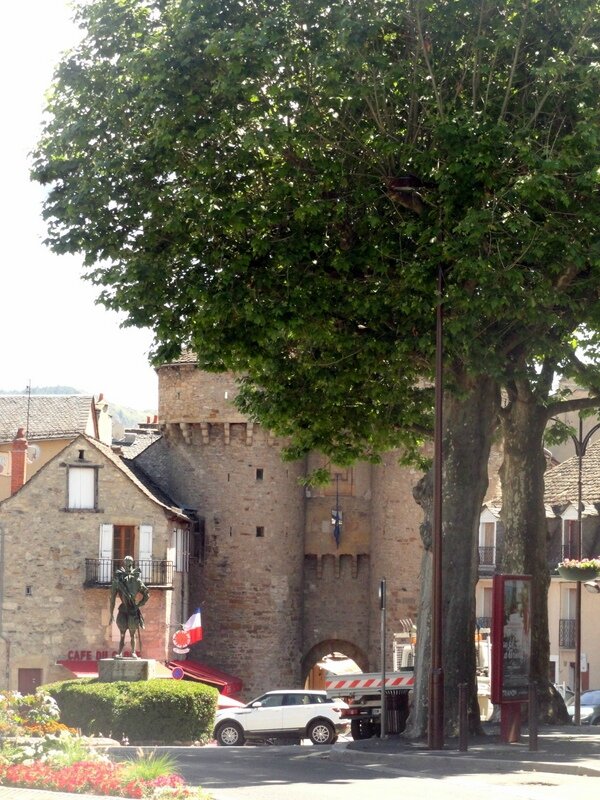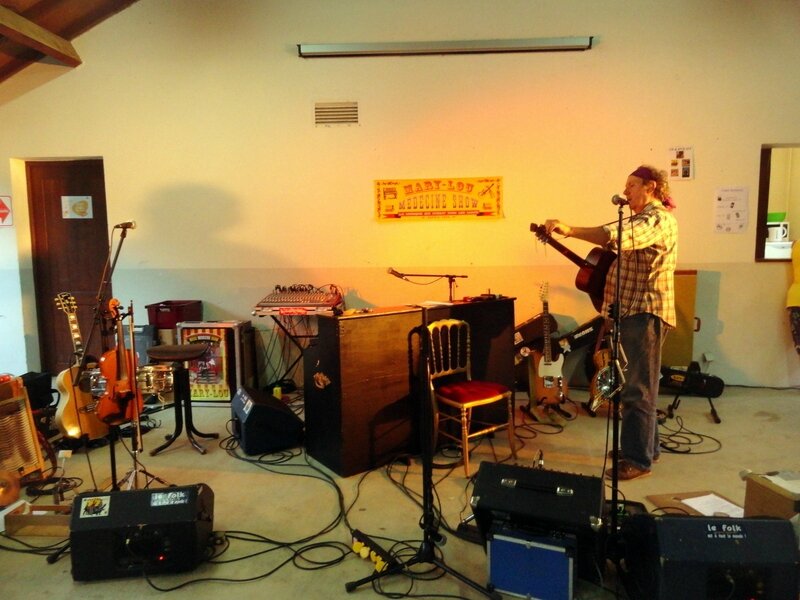 02-25-2014
We're coming back from some gigs in Alsace, France Comté, near the border of Switzerland and in the Alpes with our friends Jean-Paul (mandolin, guitar) and Marion (steel gt, dobro and harmonica).
Some pics ...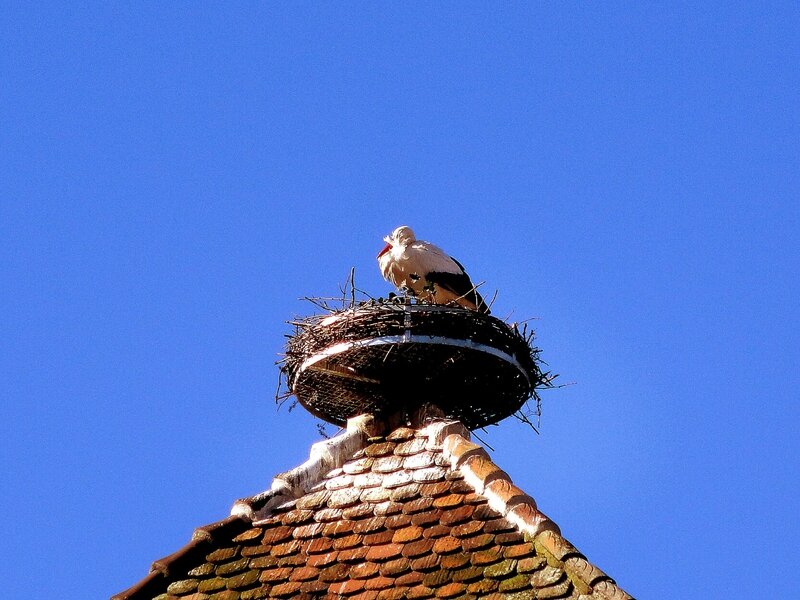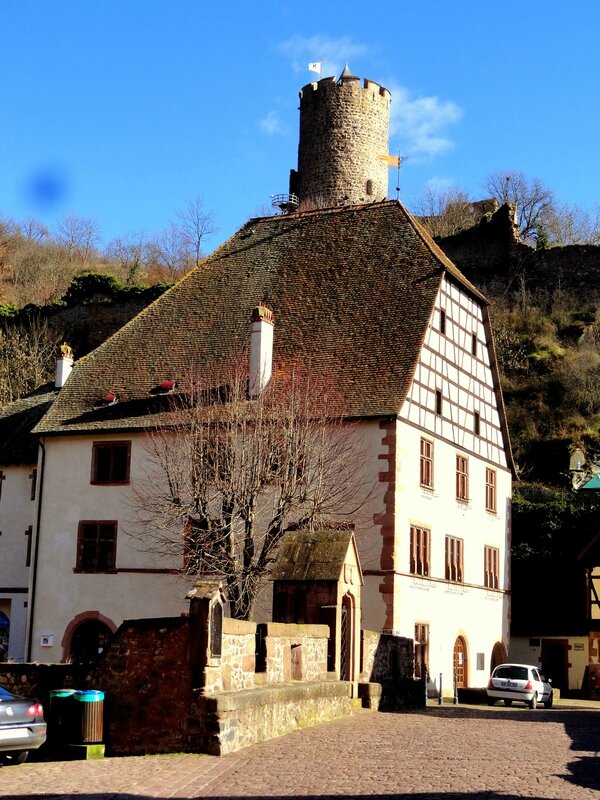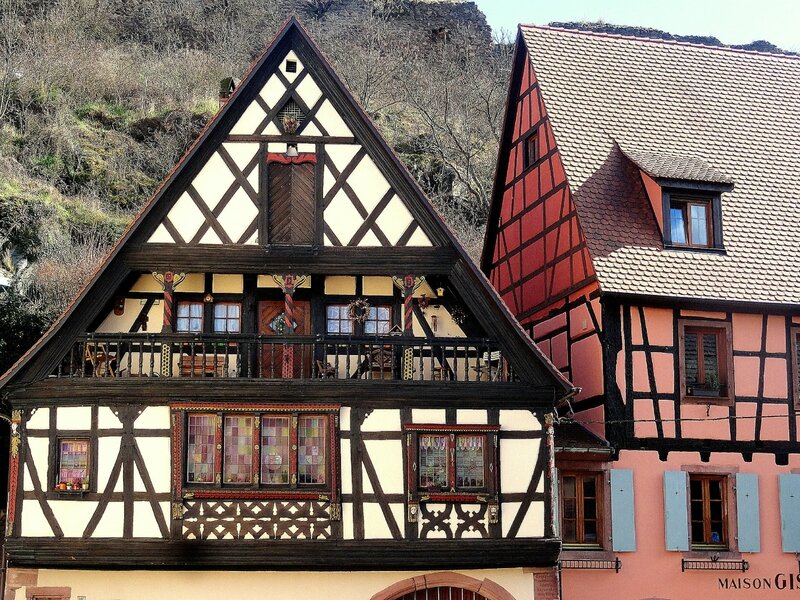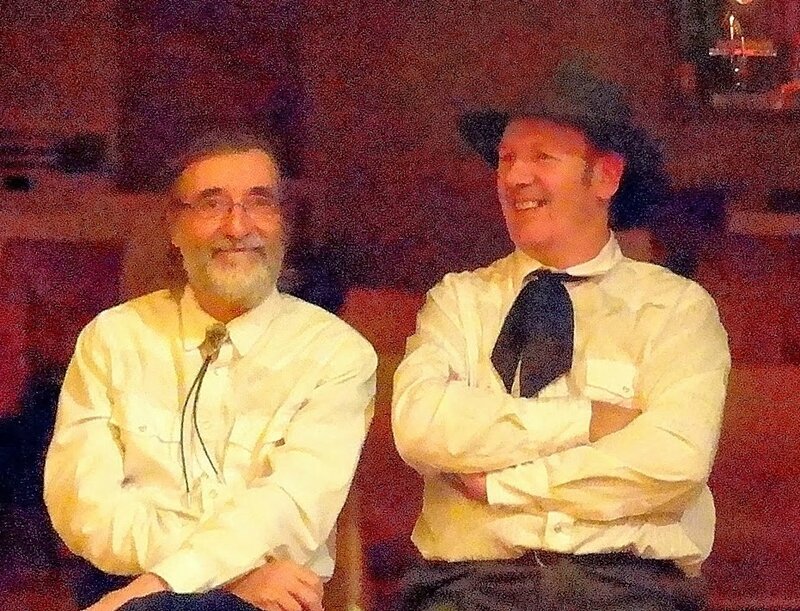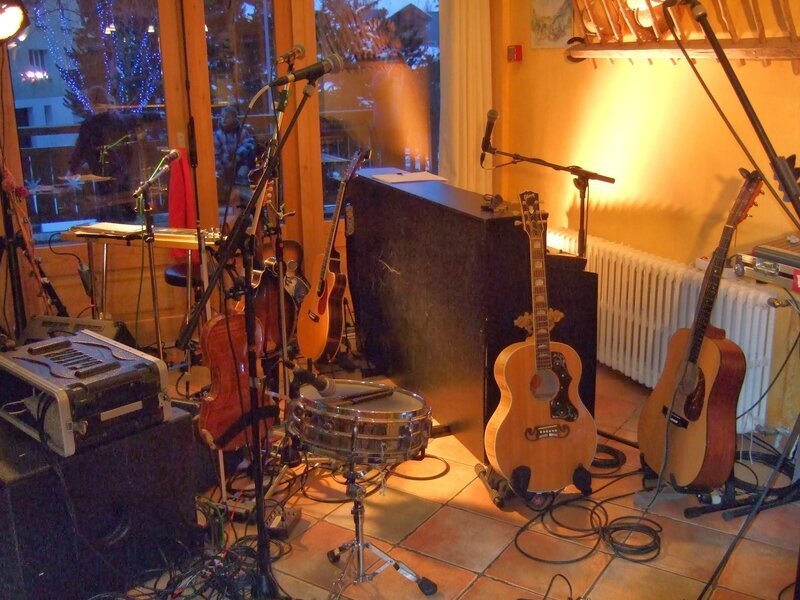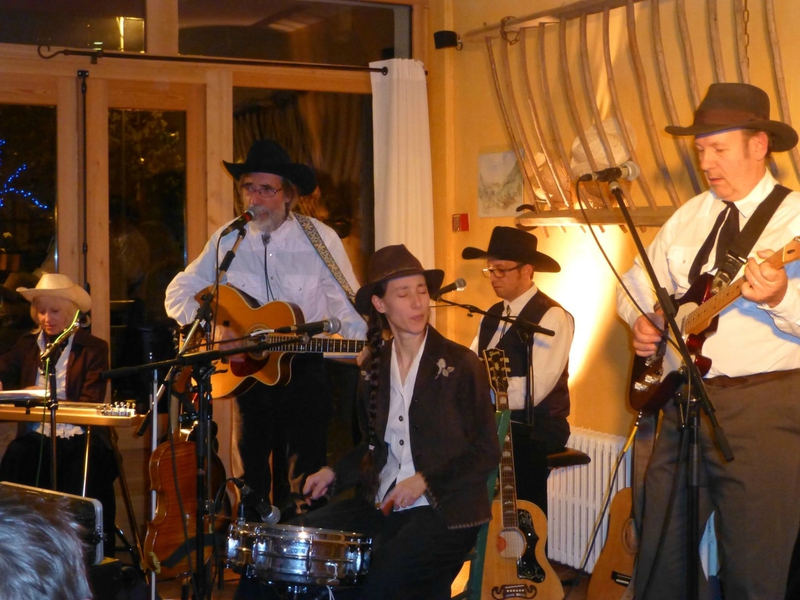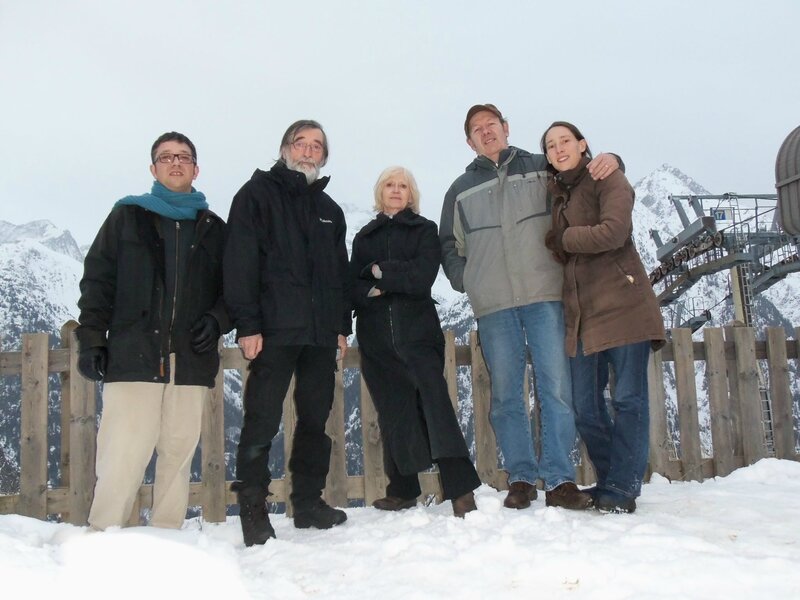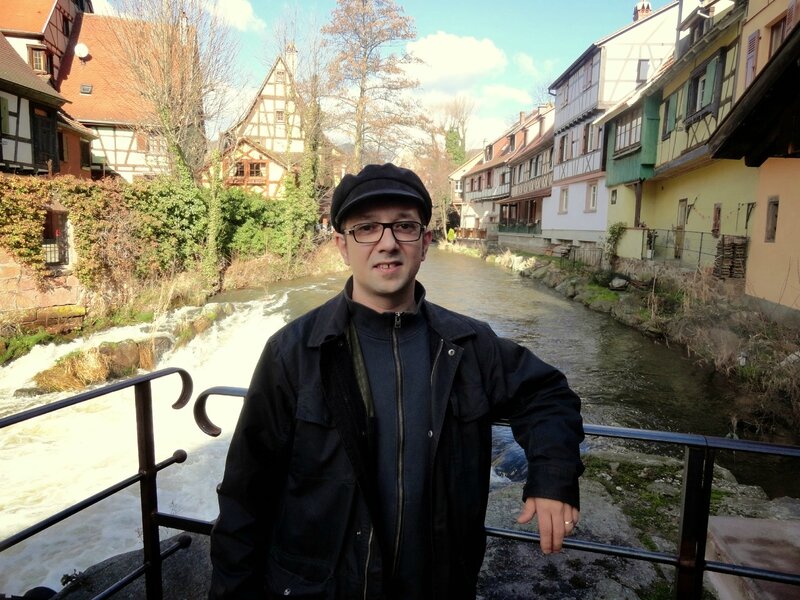 10-13-2013
Here are a few videos from our US tour in spring. Thanks to Geo. Perzel, to Gail and Tom Watts and to Miles and Pal. Enjoy !
08-29-2013
Many gigs since our unforgettable show in l'Aigle (Normandy) august 11.
The 13 we were in Bénodet for one of those Folk Country et western meeting, with our friends of the Lonesome Day band, that we love. The same the 14 in St Brieuc (North Brittany) and the 17 in Vichy (Auvergne). With just a Mary-Lou trio Medecine Show in a holiday camp of Trégunc near home.
Just arriving from Vichy, we were leaving for a Mary-Lou show in Luc sur Mer (Normandy) hosted by the tourism office. LOVELY. A crowdy and warm audience in the parc of the town hall And the cider wes great. Super !.
On the road again for a new show in the Western village. Poor of them, since july they had a very strong storm. Noboby hurted, hopefully, but hudge damage. Our sympathy to the team..
We are allowed to take a few days of rest before we leave again to St Cyprien and Metabief. On the road we think of our american friends. We miss you folks.
Back home for a few days ... Sorry, but the miles and the miles (more than 10 000 since june) didn't allow us to post any message on this blog.
On this Music Medecine Show Summer Tour, we played some old stuff like Poste restante, Josephine (in a Zydeco version), Le Dernier As, Les Orages de Poussière, along with titles from our latests cds. We also played this medley as a tribute to Bob Dylan. Here it is shot by Jocelyn Lecocq in Douarnenez.

Mary-Lou : Hommage à Dylan par marylouband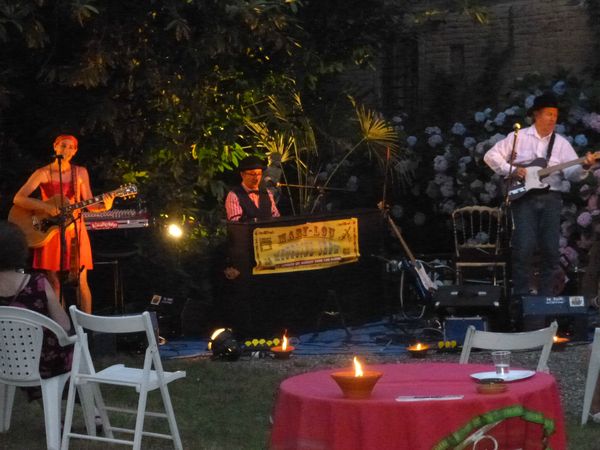 Several years have spent since our last show in Tréboul on the beautifus site of the Rheun.
We were there friday août 9, hosted by Norbert Joncour and the Comité des Fêtes of Tréboul.
Audience a bit shy, beautiful landscape, it's good to see Brittany again. Jocelyn was here and he made a few pics :