08-25-2010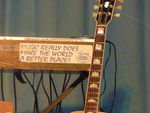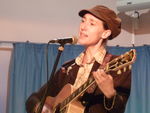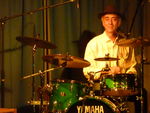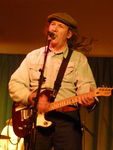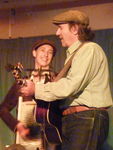 Some gigs in Brittany at the beginning of august with our friend and drummer Benoît Perset (the one who plays on our cds). In Benodet (29) and at the "Combourg's (35) Festival de la Lanterne".
(photos Marie Perset)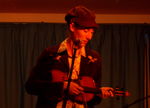 (photos Jacques Goascoz)

Thanks to the Tourism Office. We heared many bands in a friendly atmosphere. Thanks to the many many people of the Place Albert Parent.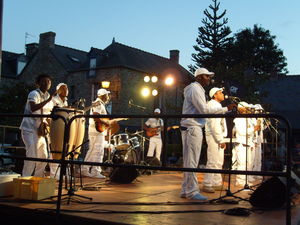 Now we're back home. The summer tour is almost over. It has been very hard this year. Some pics from our last gigs in the south. Nîmes first, "the town with an accent" had invited us for the second time this summer, thursday 08/19. "Buffalo" played some harmonica with us and he kindly sent some pictures. Thanks to him. If you made pics or videos at a concert, please send them to us.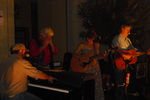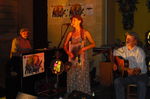 The day after,, gig in Lacanau (private campground), then Charente, near Nanteuil en Vallée, A very cute place where we were playing for a private party. We were glad to meet again many friends, and, despite of the very high temperature (a Florida feeling) we, and the hundred of people there, will keep wonderful memories of that night : music, love and friendship under the stars. The real thing ! Thanks to Francine and Claude ! Happy Trails !
08-24-2010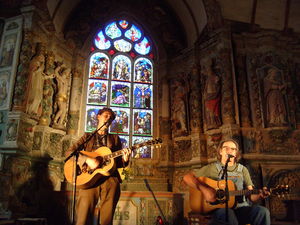 We played last saturday in St Ségal (Finistère). This small town near Châteaulin had invited The Hoboes to play their "Country Tales and Train Songs" in the St Sébastien Chapel. A hundred of people were there. You can visit that extraordinary building for free untill the end of August.
A lovely audience and a great night.
Thanks to the town and to Virginie Foutel who is in charge of the booking.

08-05-2010
A fewdays ago, we had Sven Faringen, the swedish fiddler of the Long Gone Smiles Band, at home, with Anette, his wife. We met some years ago The Long Gone Smiles Band on internet.
They define themselves as the spiritual sons of Hank Williams and Jimmie Rodgers. They won several contests in Sweden and USA and are among the best musicians of their country. They often travel to USA to play, like us.
Sven came for a gig to play with us. Here are some pics.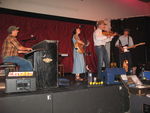 The Long Gone Smiles Band just released a new album that we do recommend to you :

Please have a look on their website : http://www.bluestandardmusic.com/index.html
and buy their cd if you don't have it yet.
09-25-2008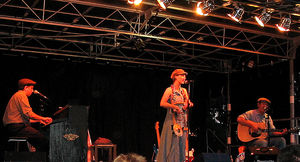 In charge of a European Festival ?
Mary-Lou french country folk band plays everywhere in Europe covers and original songs in french and in english. Good price, sound system with no additionnal charge (up to 500 people).
All informations on Mary-Lou's website
or by phone 02 98 58 42 18
And just for you folks, a few samples :
The night they drove old Dixie down