12-29-2014
04-22-2012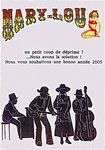 Since we began in 1996, we fight against the sadness around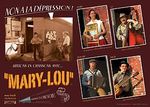 Our posters in 2004 were saying "Let's sing and fight"
(design : Jocelyn Lecocq)

In 2005, our postcards were promising a "solution against depression" (design by Leslie Bloch and Marchal Mithouard)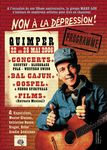 In 2006 the festival organized in Quimper for our 10 years was called : "No Dépression" (design of the poster : Jocelyn Lecocq)
Today Mary-Lou offer to you a new way to happiness :
The Music Medecine Show
Clic here to listen to the jingle (temporary mix)

Thanks to our new formula, the Music Medecine Show, to consume as a cd or live the most often, offers

- to find again your faculties of yesterday and especially your smile

- to fight against paralysis moving your feet

- to find again your old vigour

- to improve your voice singing with us

- many other beneficial effects

Sold without prescription in all the good shops.
The housewife who wish to make her husband happy will offer the Music Medecine Show cd to him !
The head of household style-conscious of the harmony of his home will provide with the cd "Music Medecine Show".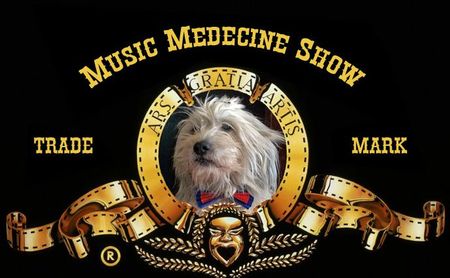 01-17-2009
Mary-Lou (just Mary and Jean-Luc) meet the Lonesome Day duet for a very special Bluegrass and Americana concert SATURDAY JANUARY 31th 2009 from 7pm in this magic place La Ferme d'Eugénie in Ecommoy, Sarthe (near Le Mans, France).


Come share this experience with us : 02 43 42 60 65. Site :