06-05-2012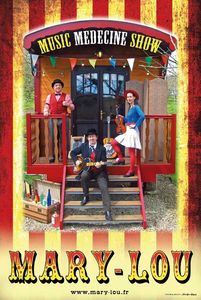 All the samples from our new album "Music Medecine Show" are available above.
Let us know what you think about this record. at : louisebell@orange.fr
La_Chaleur_et_la_Lumiere (sample)
La_Maison_des_Johnson (sample)
Laissez_nous_respirer_(sample)
Patsy / You belong to me / Patsy (sample)
Le_Blues_de_la_Chaussette_Solitaire_(sample)
04-22-2012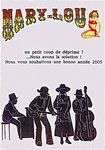 Since we began in 1996, we fight against the sadness around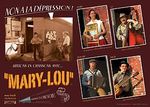 Our posters in 2004 were saying "Let's sing and fight"
(design : Jocelyn Lecocq)

In 2005, our postcards were promising a "solution against depression" (design by Leslie Bloch and Marchal Mithouard)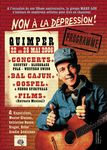 In 2006 the festival organized in Quimper for our 10 years was called : "No Dépression" (design of the poster : Jocelyn Lecocq)
Today Mary-Lou offer to you a new way to happiness :
The Music Medecine Show
Clic here to listen to the jingle (temporary mix)

Thanks to our new formula, the Music Medecine Show, to consume as a cd or live the most often, offers

- to find again your faculties of yesterday and especially your smile

- to fight against paralysis moving your feet

- to find again your old vigour

- to improve your voice singing with us

- many other beneficial effects

Sold without prescription in all the good shops.
The housewife who wish to make her husband happy will offer the Music Medecine Show cd to him !
The head of household style-conscious of the harmony of his home will provide with the cd "Music Medecine Show".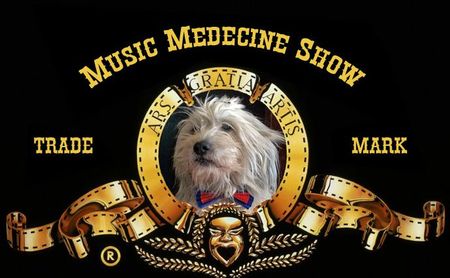 09-27-2011
Since 2008, CD Baby sells our music all over the world. You can buy or download most of the songs. Even the CD's that are not on sale anymore can be downloaded. And you can listen to samples of all the titles ! Enjoy...