06-05-2012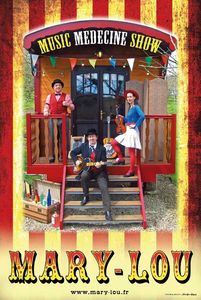 All the samples from our new album "Music Medecine Show" are available above.
Let us know what you think about this record. at : louisebell@orange.fr
La_Chaleur_et_la_Lumiere (sample)
La_Maison_des_Johnson (sample)
Laissez_nous_respirer_(sample)
Patsy / You belong to me / Patsy (sample)
Le_Blues_de_la_Chaussette_Solitaire_(sample)
03-26-2012
We are working hard on the recording of our new songs, and here are some pics.
Benoit Perset just recorded the drums on 10 of the 12 titles that will be on the cd. Jean-Luc is done with the bass takes with his new Precision ! Mary played the guitar on 3 songs. Stephane joined thursday to begin his takes of piano and organ. 4 songs in the day, not bad. But we have to send all the tracks to Pete Winter, in the Talahassee Winterstone Studio , for the mix and the mastering at the beginning of aplril ... Well, let's not panic, we got to speed slowly !
A last minute guest, Dominique Adelin, Mary's fiddle teacher, is gonna play fiddle on one song...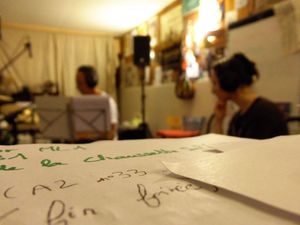 09-27-2011
Since 2008, CD Baby sells our music all over the world. You can buy or download most of the songs. Even the CD's that are not on sale anymore can be downloaded. And you can listen to samples of all the titles ! Enjoy...
09-25-2008
SUPPORT TO BARACK OBAMA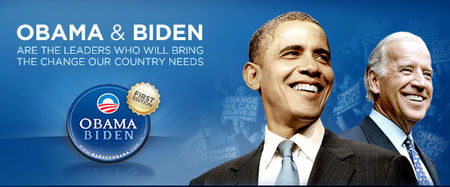 For the first time in the USA story, a camdidate campain is supported only by the momey of the people. No lobby, no industrial, no financial gift.
As non american, we can't directly help . Hopefully, our friend Panama Red, american songwriter that maybe you already know has decided to give back any cent you will spend to buy one of his cds to Obama's campain. It is the moment to do something. Help to make the American Dream come back.
To know more
Panama Red's website
Barack's newsletter
Inscription à la newsletter de Barack Obama