Hoboes Mary-Lou RFCW
- Monday july 11st / Metabief (25) / Mary-Lou / 9 pm
AZUREVA
- Tuesday july 12nd / La Ferrière (38) / Mary-Lou / 9 pm
Centre culturel La Maugerie
- Wednesday july 13th / Vienne en Val (45) / Mary-Lou / 8.30 pm
Centre culturel La Maugerie
- Tuesday july 19th / Tregunc (29) / RFCW / 9 pm
Campground "La Pommeraie de l'Ocean"

- wednesday july 20nd / Fouesnant (29) / Mary-Lou / 9 pm
camping private
- Friday july 22nd / Penmarch (29) / Mary-Lou / 9 pm
"Chez Cathy" - St Guenole (harbour)

- Saturday july 23rd / Tregastel (22) / Hoboes (folk) / 6:00 et 10:00 pm
Le Toucouleur - 5€

- Sunday july 24th / Lampaul Plouarzel (29) / Hoboes (folk) / 7:00 pm
Chez Milo - free
- wednesday july 27th / Plomeur (29) / Mary-Lou / 9 pm
Camping de La Torche

- Thursday july 28th / Guilvinec (29) / Mary-Lou / 8pm
Restaurant Au Rendez-vous des Pêcheurs
- Saturday july 30th / Saint Viaud (44) / Mary-Lou /
afternoon & evening Festival "Country en Retz"
- Thursday july 4th / Béganne (56) / Mary-Lou / 8pm
L'Escale de Foleux
- Friday august 5th / Plouescat (29) / Mary-Lou / 9pm
La Caravelle

- Sunday august 7th / Guiscriff (56) / Hoboes
Week end country and western
- Thursday august 11th / Chateaulin (29) / Mary-Lou / 9pm
Place des Halles / If rain : salle des fêtes
- Sunday august 14th / Penmarch (29) / Hoboes / 6 pm
Chez Marie Cat / Porscarn

- Tuesday august 16th / Tregunc (29) / RFCW / 9 pm
Campground "La Pommeraie de l'Ocean"
- Sunday august 19th / Guisseny (29) / Hoboes / 6 pmLe Curnic
- Sunday august 21st / Penmarch (29) / Mary-Lou
"Fete de la Sardine" / St Guenole / outdoor, by the harbour
- Tuesdayday august 23st / Plozevet (29) / Mary-Lou / 6:00 pm
Festival Mondial Folk

- Sunday august 25th / Andernos les Bains (33) / Mary-Lou / 7:30 pm
Restaurant Com D Roy / Tél : 05 56 82 04 23 - 288 Boulevard de la République
- Friday september 2nd / Metabief (25) / Mary-Lou / 9:00 pm
Azureva
- Sunday september 4th / Lunéville (54) / Mary-Lou / 9:00 pm
Azureva

10-03-2015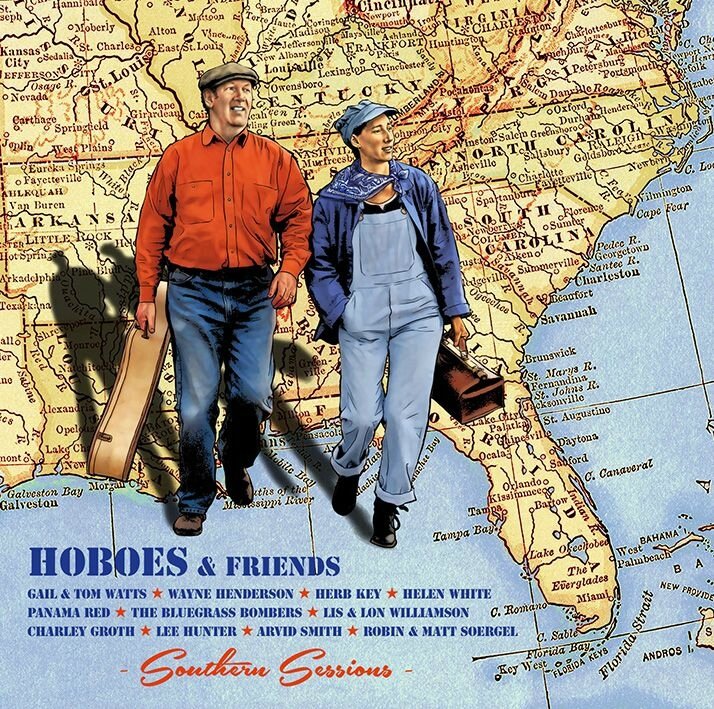 Hello friends
We are glad to present our new cd "Southern Sessions". It has been recorded in april may 2015 with Gail and Tom Watts in North Carolina, Wayne Henderson, Herb Key and Helen White in Virginia, Panama Red in Tennessee, The Bluegrass Bombers in Arkansas, Lis and Lon Williamson, Charley Groth, Lee Hunter, Arvid Smith, Robin and Matt Sorgel in Florida.
We have selected 19 songs mixed by Pete Winter in Tallahassee. The 24 pages booklet has been designed by Jocelyn Lecocq with drawings of Wilfrid Cadet and Marie Béney.
You can get all the informations, pictures, samples here.
You can also order the cd for 13€ shipping included.
Pay with Paypal and you will receive the cd(s) in your mailbox. Fast and secured.
Buy 1 cd 13 €
shipping included

09-12-2015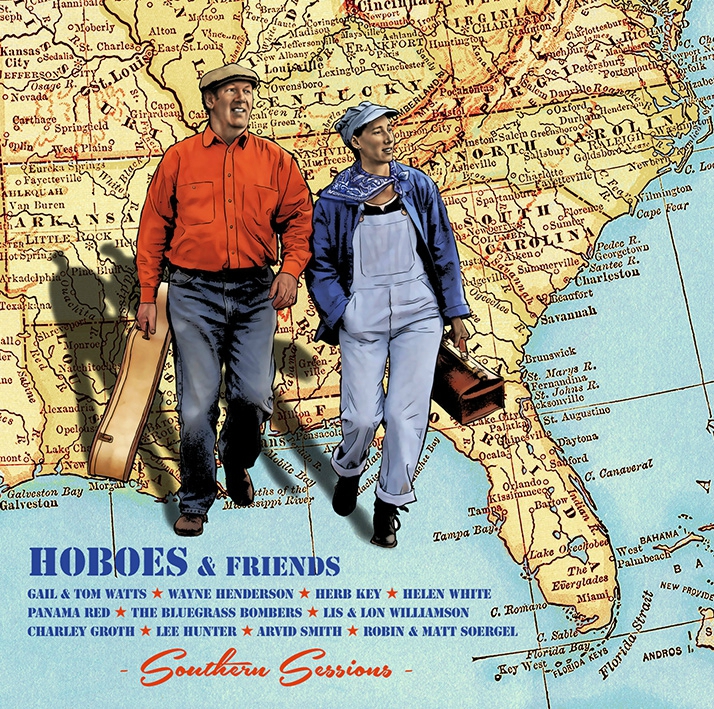 The album "Southern Sessions" will be released at the end of september.
- 19 songs,
- duets with 10 artists or american bands from North Carolina, Virginia, Tennessee, Arkansas, Florida,
- mixed in Florida by Pete Winter,
- a 24 pages sheets booklet with drawings by Wilfrid Cadet, Marie Béney designed by Jocelyn Lecocq, ...
Since now
you can order the cd "Southern Sessions" of the Hoboes on Paypal, or by check sent at Louise Bell, 53, impasse de l'Odet, 29000 Quimper.
Those prices includ the shipping.
1 cd 13€
05-23-2015
After the Cullman gig, we have followed Panama to go to Rockvale. Two days to talk about everything with Patty and Panama, and of course, to rehearse the songs that we're gonna record, Wish For Yesterday, a new song of Panama that Felicie will sing, and Early Morning Rain of Gordon Lightfoot .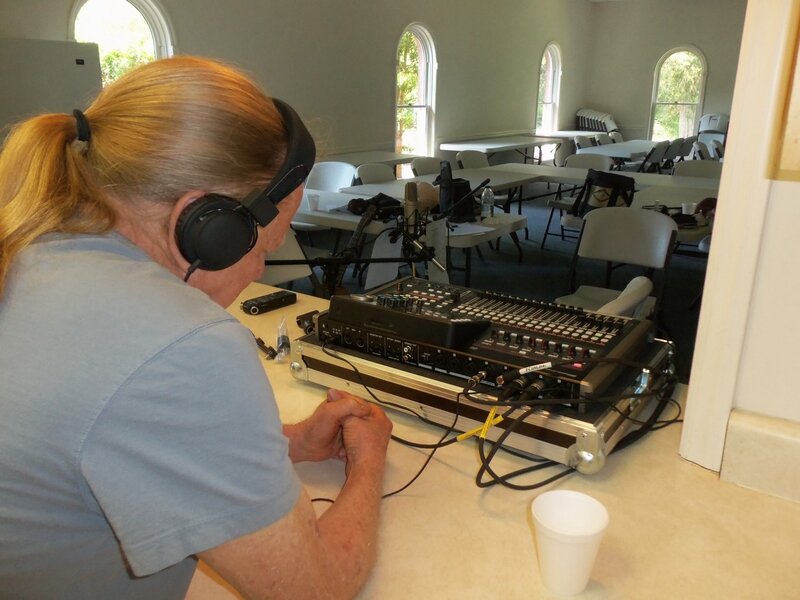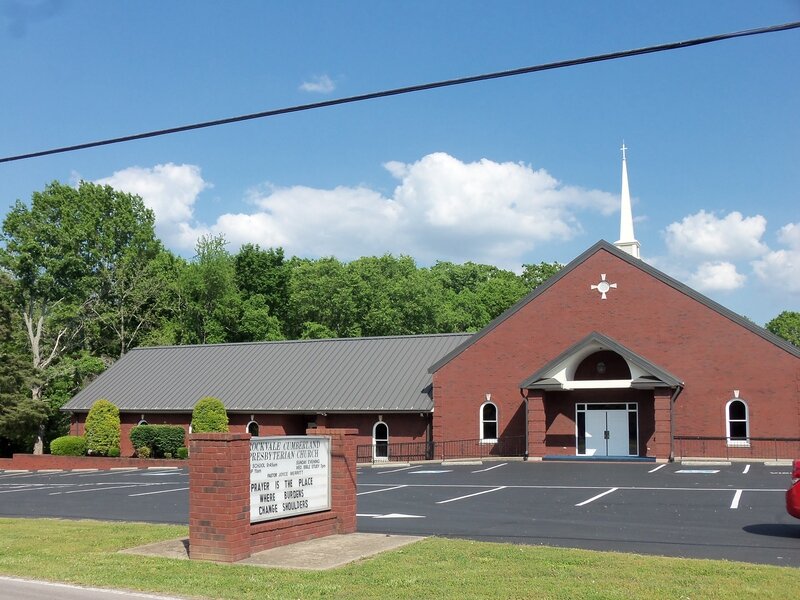 Sunday morning we go to the Rockvale presbytherian church, it's there that we're gonna record on monday. The precher is a woman.
Monday, recording in the church, god is on our side.
At night, again a surprise : we go to a friend of Panama and Patta, a lovely black woman who bought lately the most incredible house we've ever seen. Amazing ...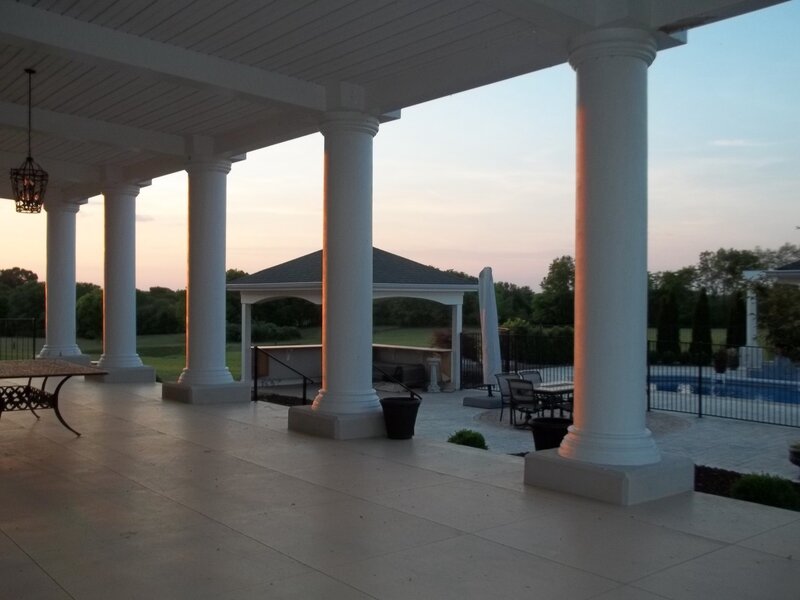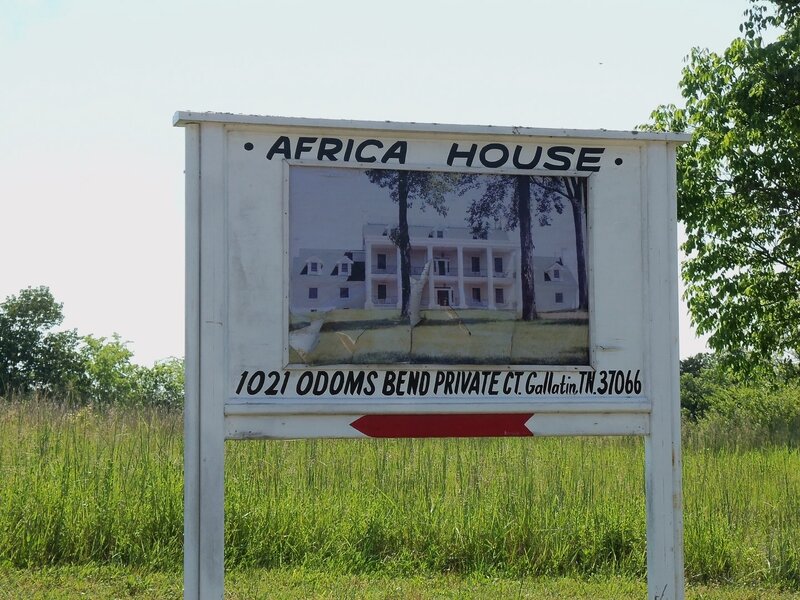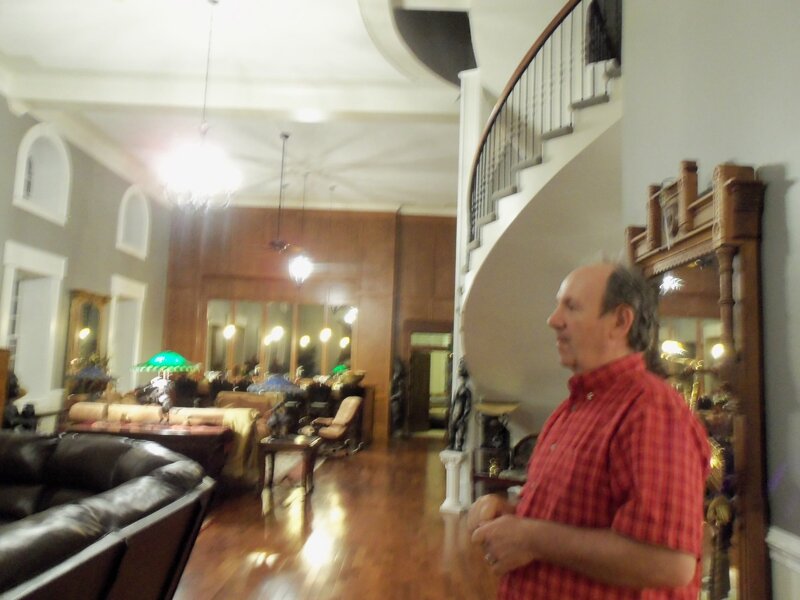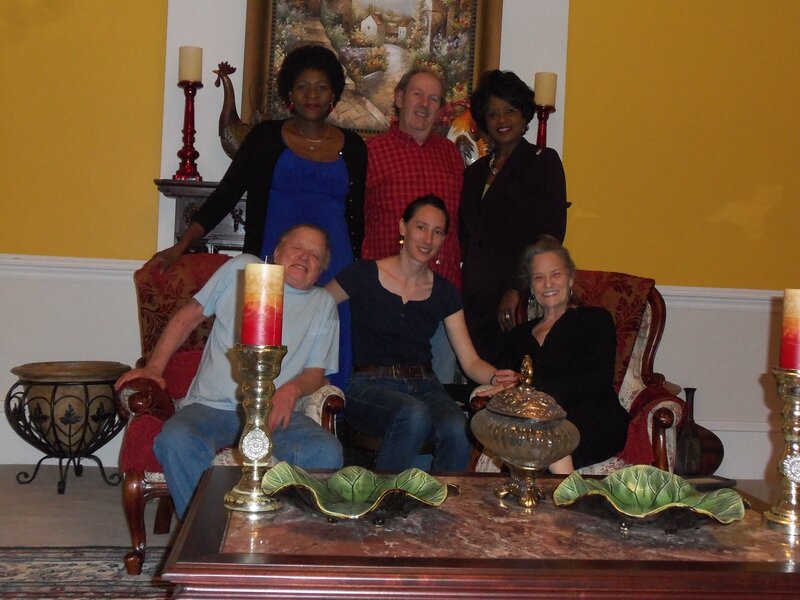 This morning, may 5, we go to Nashville that we already know. The time to listen to some music and by some memories.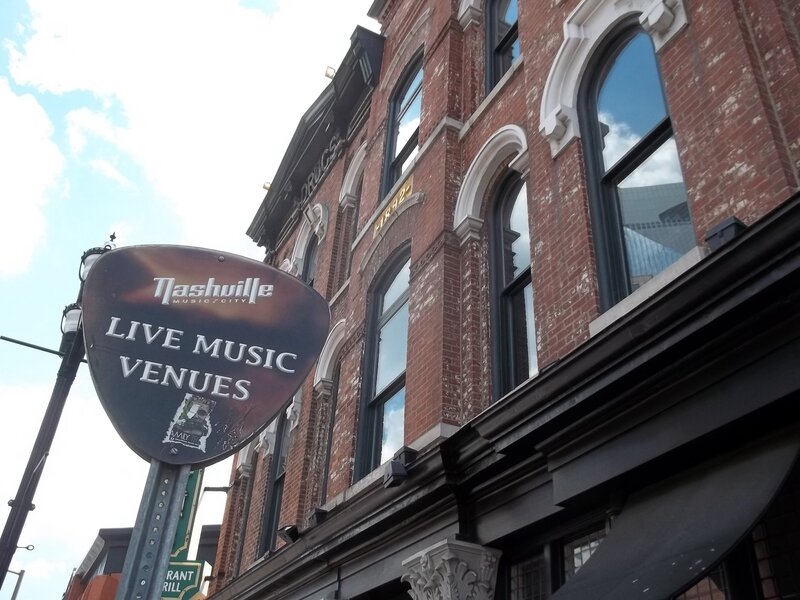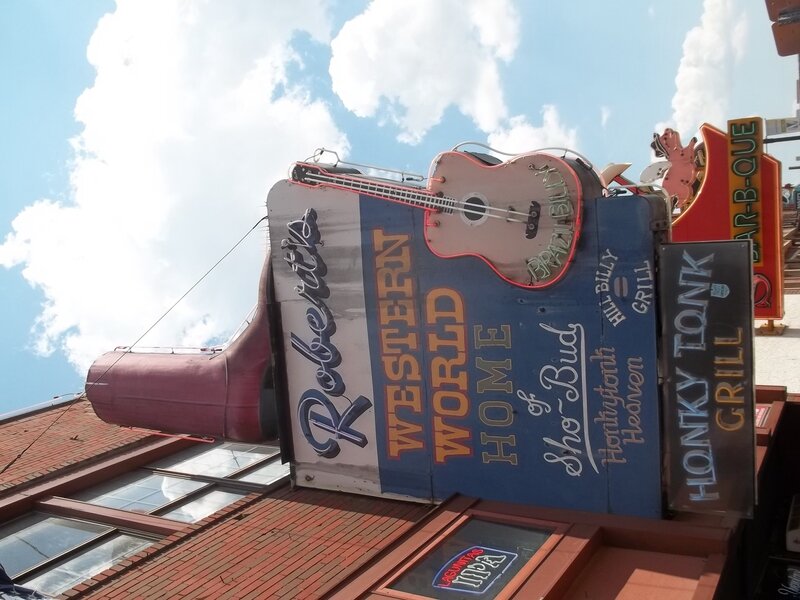 Then we take some time humming along in Tennessee and we'll sleep in Jackson, a little town that we love.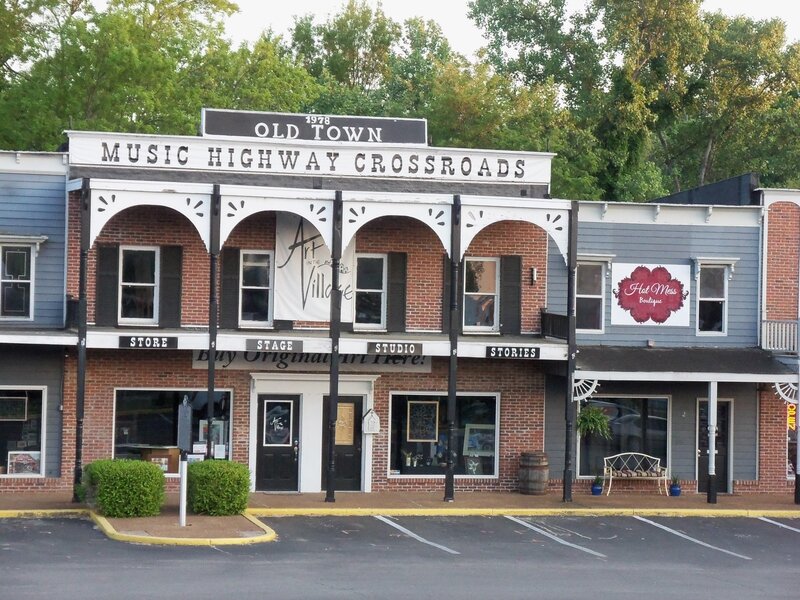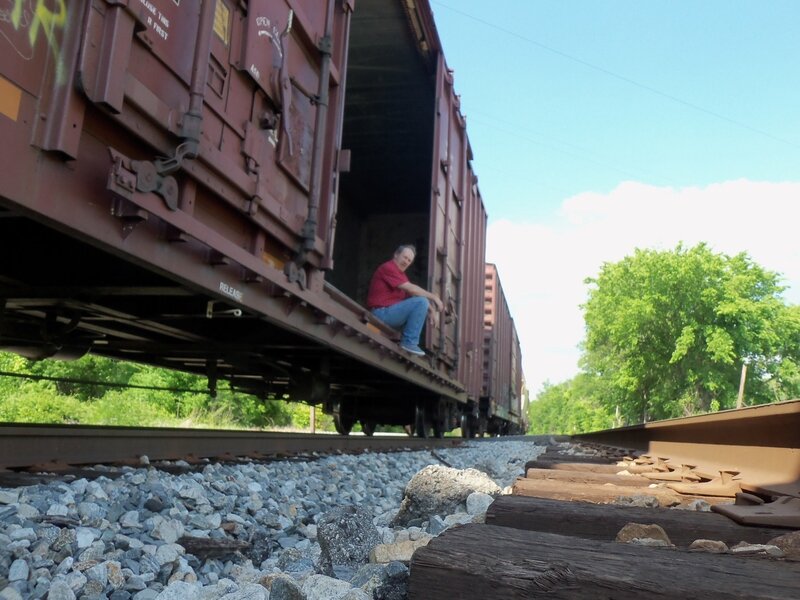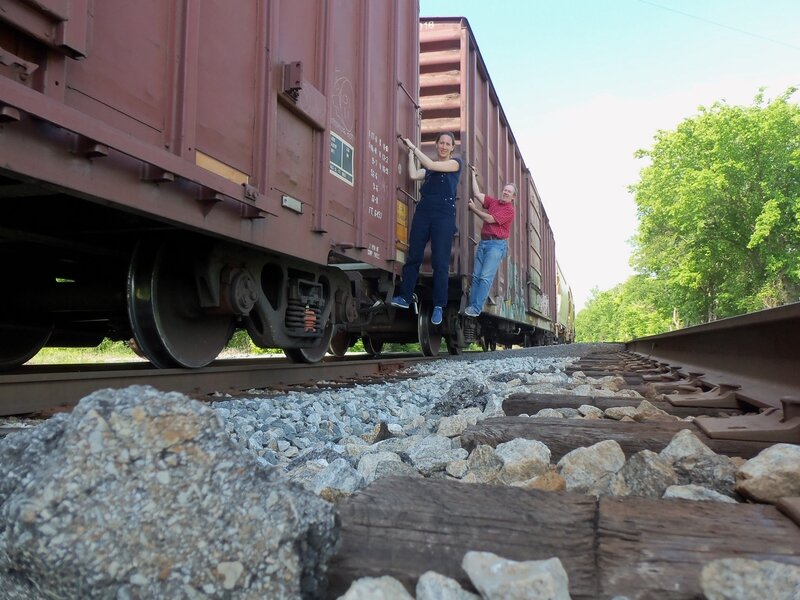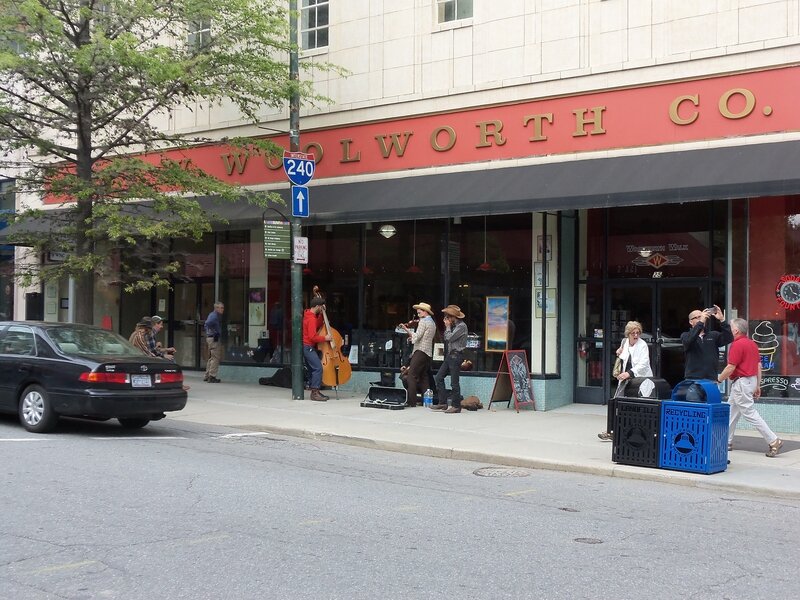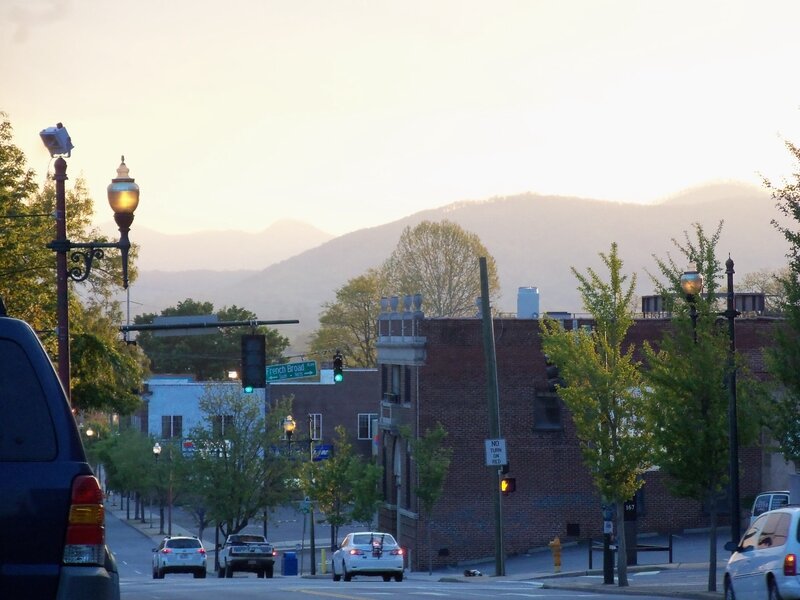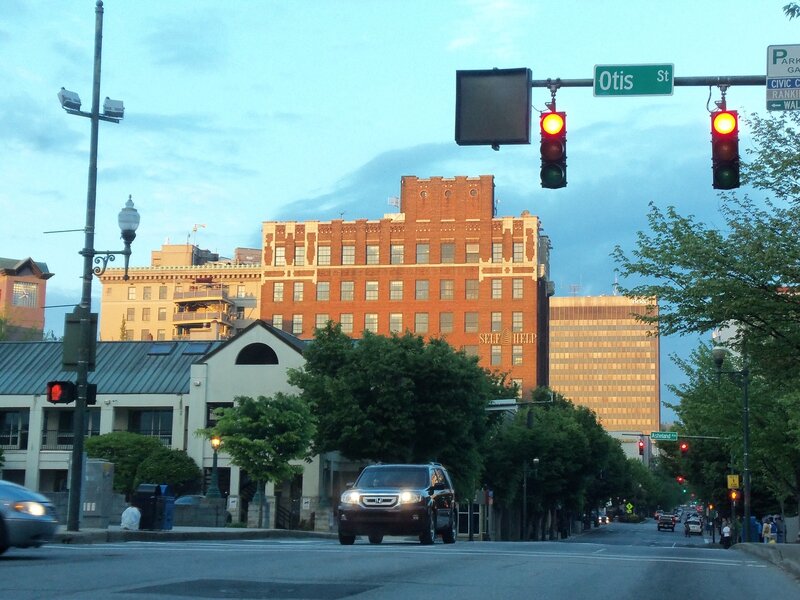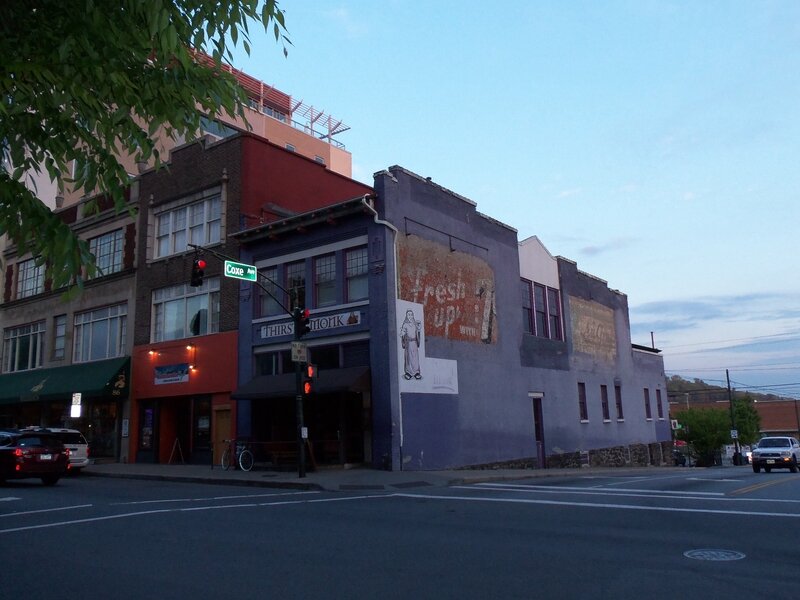 Wednesday april 29
We're going to Asheville. It's a pretty little town of Carolina in the Appalachians.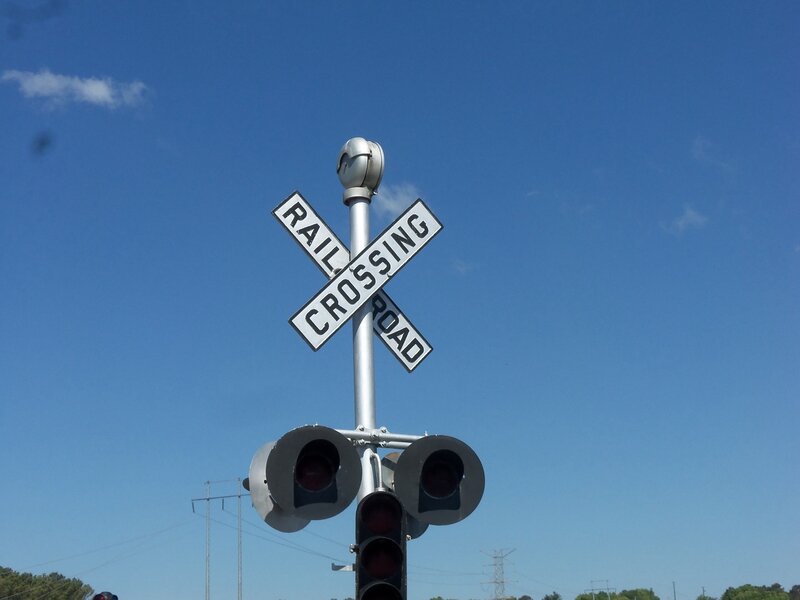 Thursday april 30
On the road to Cullman (Alabama) the Blue Ridge Parkway, we stop at Chattannooga, with lots of railroad tracks everywhere. Several train museums where we stop..
Friday may 1st
We meet Panama Red in Cullman, Alabama to play at the Berkeley Bob's. Bob come from California. A very nice guy and the show is very fine. We're glad to see Panama. we're gonna spend 2 days together to record.
Today, tuesday we take the road of Virginia with Gail and Tom to meet Wayne Henderson, Helen White and Herb Key.
We're gonna record since 2:30 àto 7:30 a walz written by Helen, April Bride, on which Felicie plays a second fiddle, a song with Wayne and herb The Train Carrying Jimmie Rodgers Home with a 1929 Gibson, Helen on fiddle and Herb on double bass, and, The Banks Of The Ohio, an other tune with Wayne et Herb, on which Felicie plays on a 1945 Martin !
Jean-Luc has a bog coldand can hardly sing. But finally we can record all of our songs.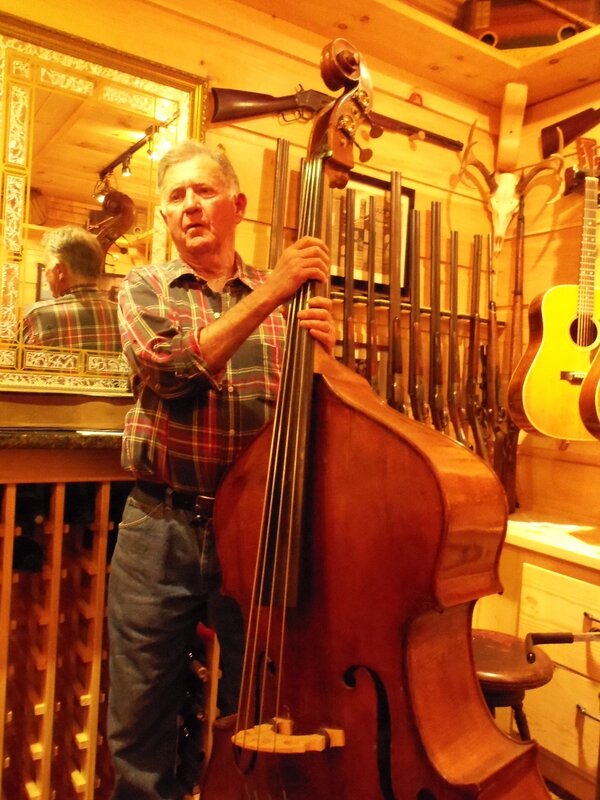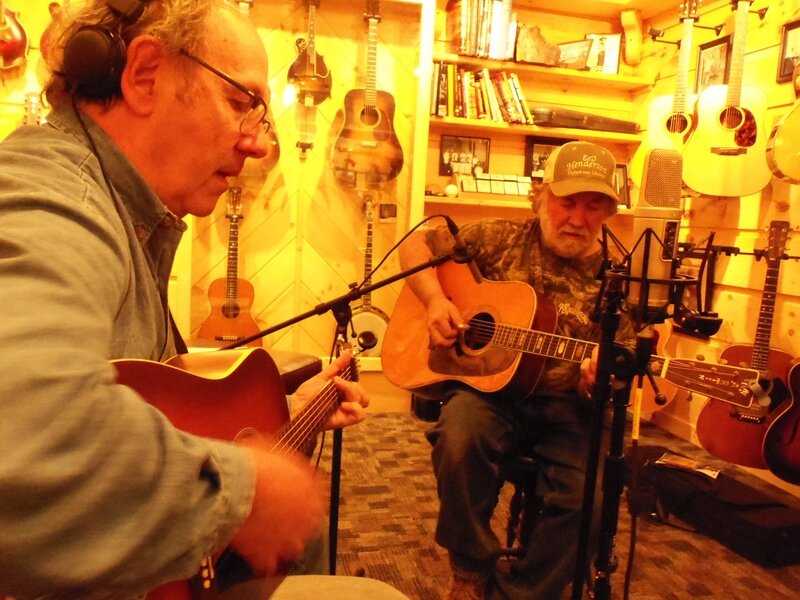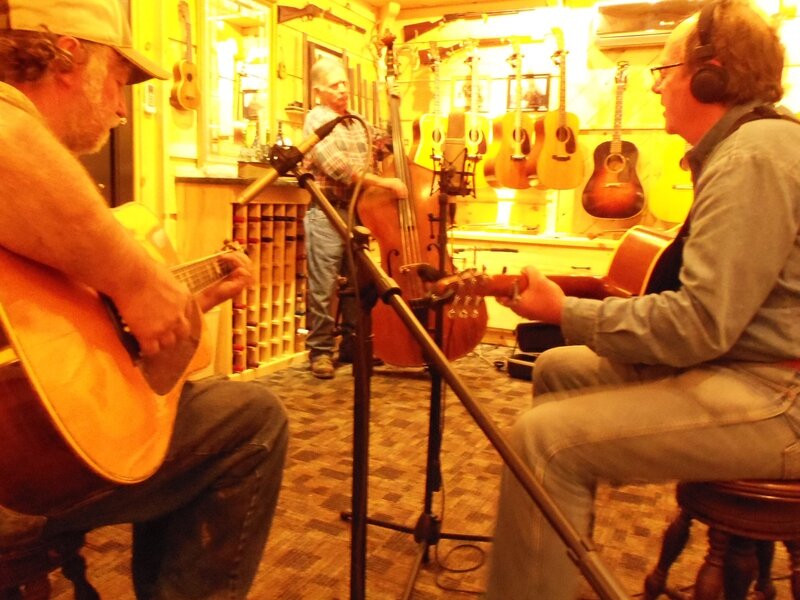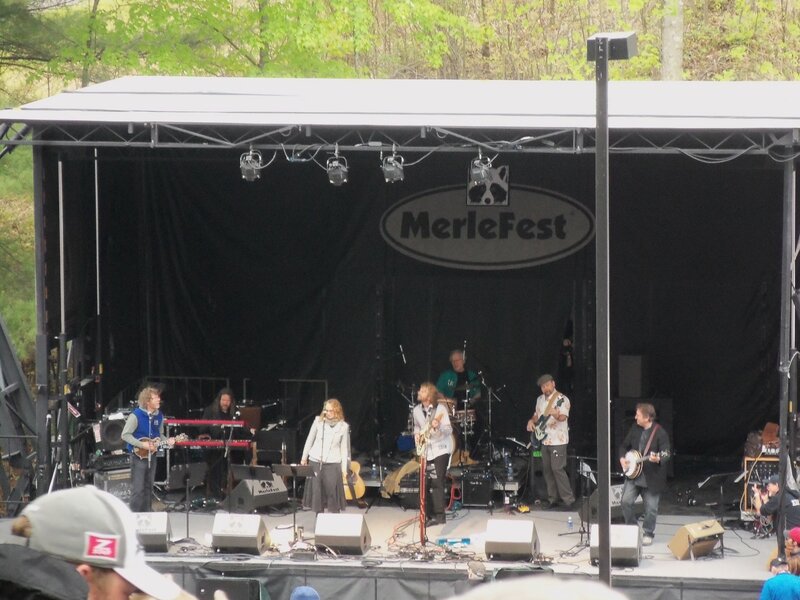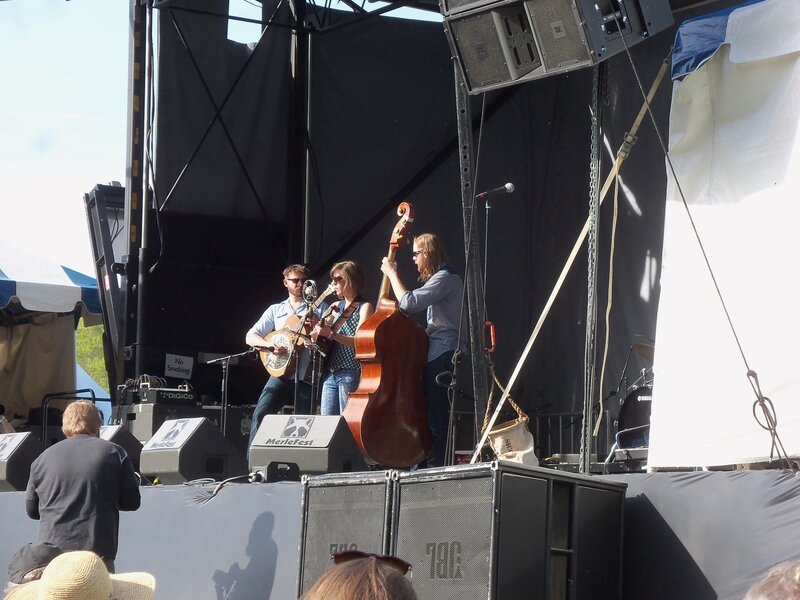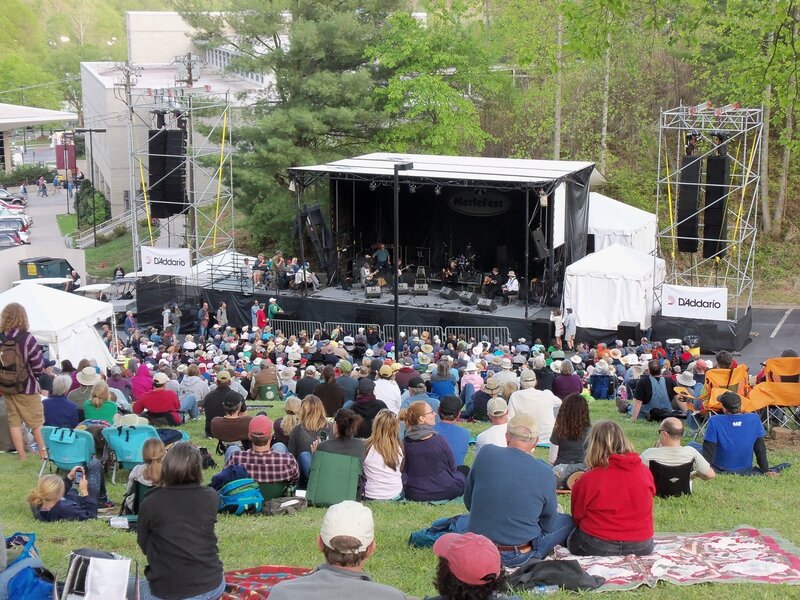 Merlefest
We spent 3 days in that wonderful Festival where we love to go. You can't hear everything. Our favorite bands in the ones we heard
The Honey Dewdrops :
The Stray Birds who played in our studio a few years ago
The Honeycutters :
The Steel Wheels :
The Kruger Brothers
Tonight we have recorded 2 titles with Gail (banjo) and Tom (guitar). Two traditionals : Fly Around My Pretty Little Miss and When You And I Were Young Maggie.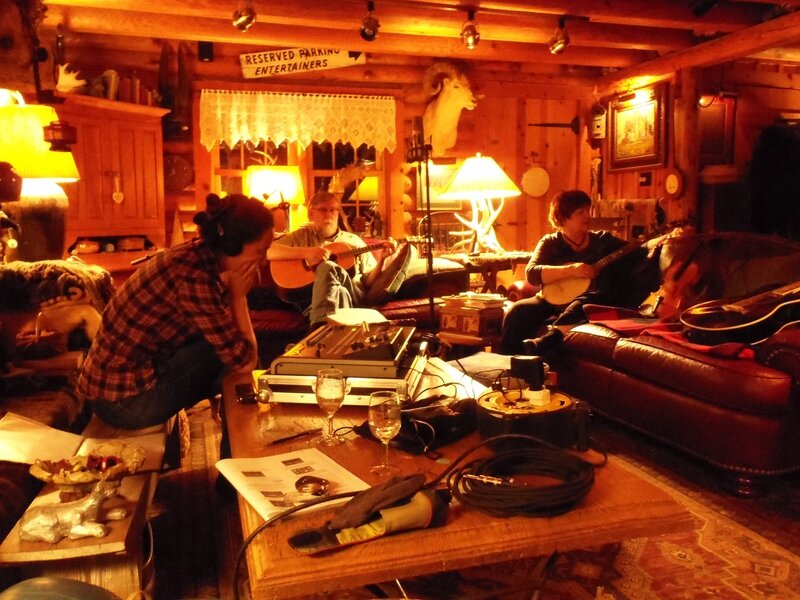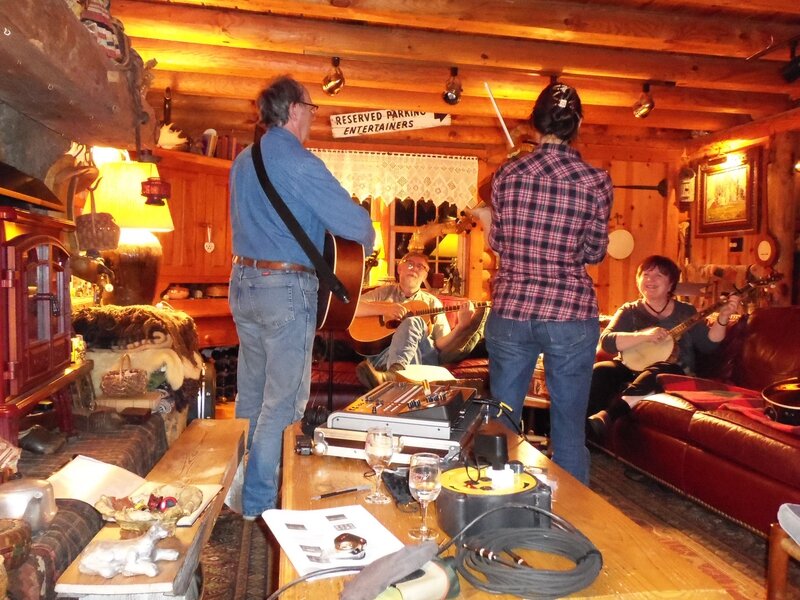 The TASCAM DP24 and the mics work perfect. Tomorrow it's gonna be Wayne Henderson and Helen White.
Kingsley Plantation, et Little Talbot Island
Thursday april 23

The Mary-Lou tour is over and this morning we left Stephane who flyes back home from Orlando airport. Now we will begin our Hoboes recording tour.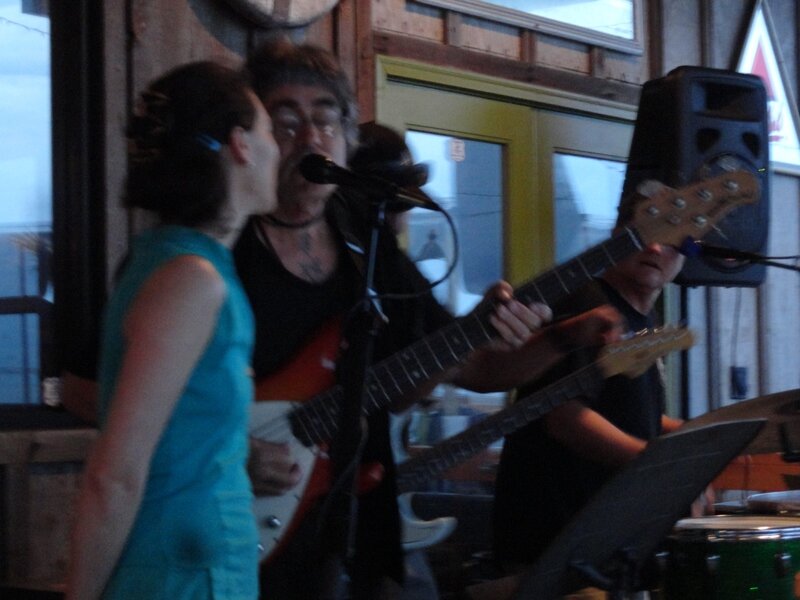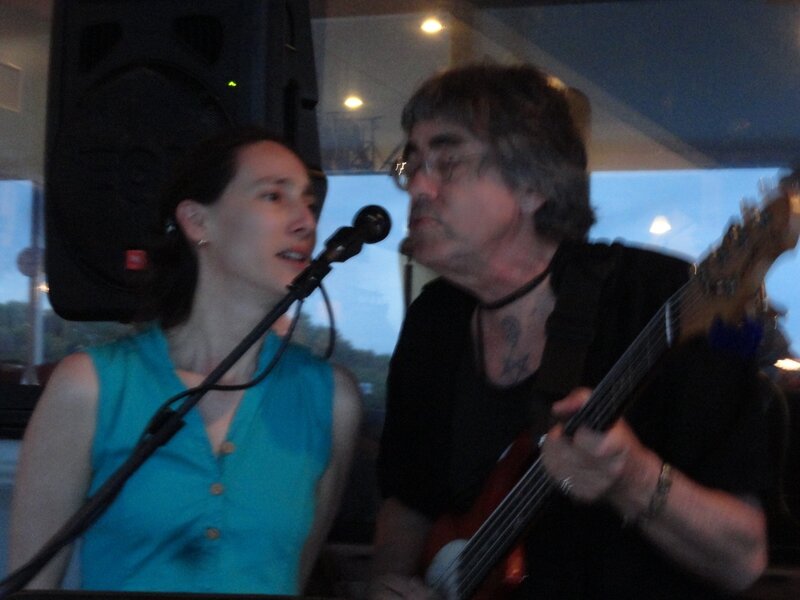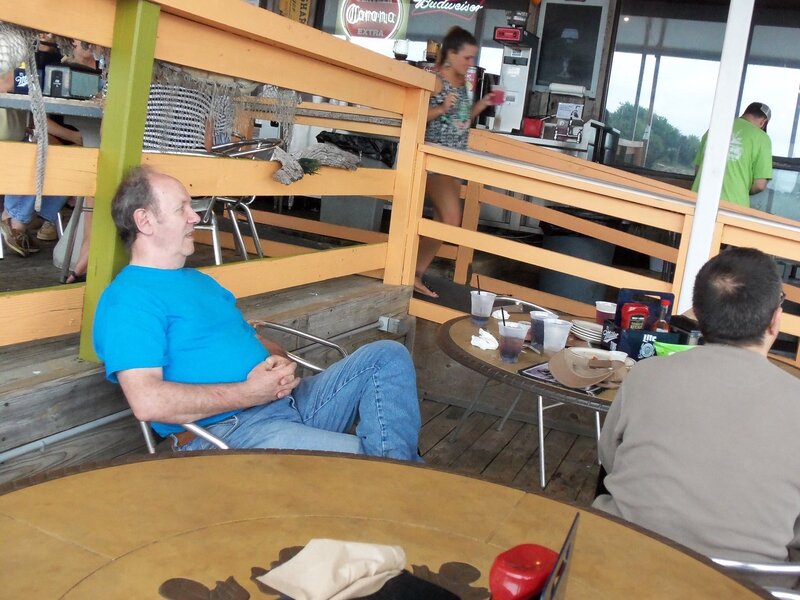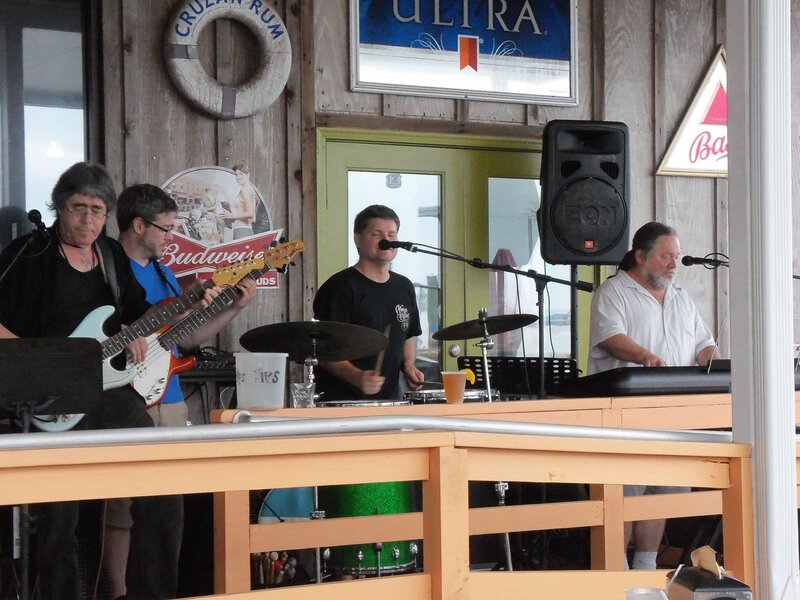 Sunday. We go to listen to the 77's, the band of our friend drummer, Darren. We play some titles with them.
Monday morning we go to listen to Arvid downtown .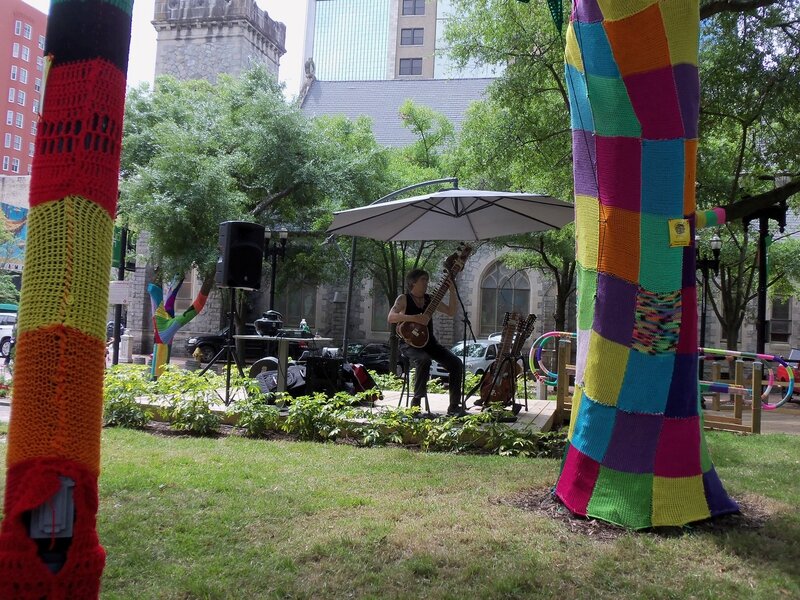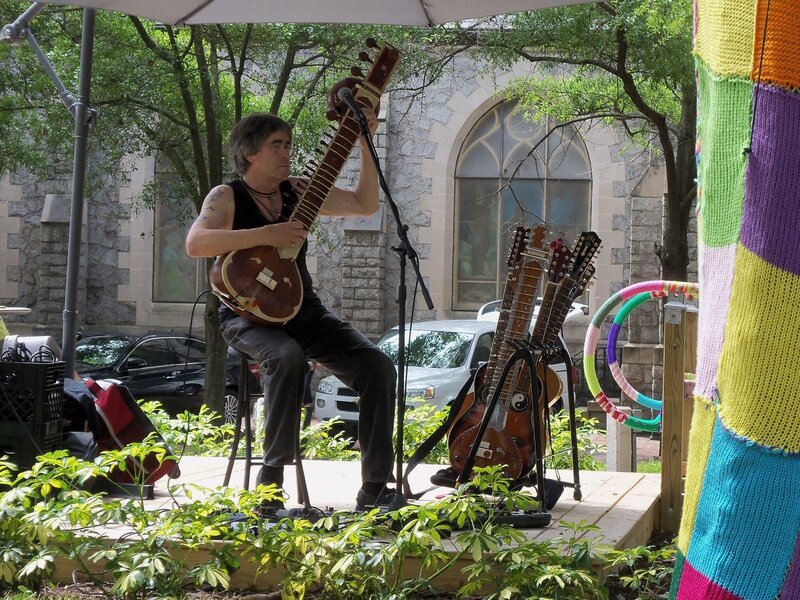 Then we go to Tampa, then Clearwater, where we go to the Capitole Theater for a show.
Big rain on the road, that's Florida. In Tampa the sun shines.
Just the time to reach our sits, and here's Tom Paxton singing just for us. It's full, people laugh and sing. Everybody knows the songs. We discover Janis Ian, a very talented singer songwriter.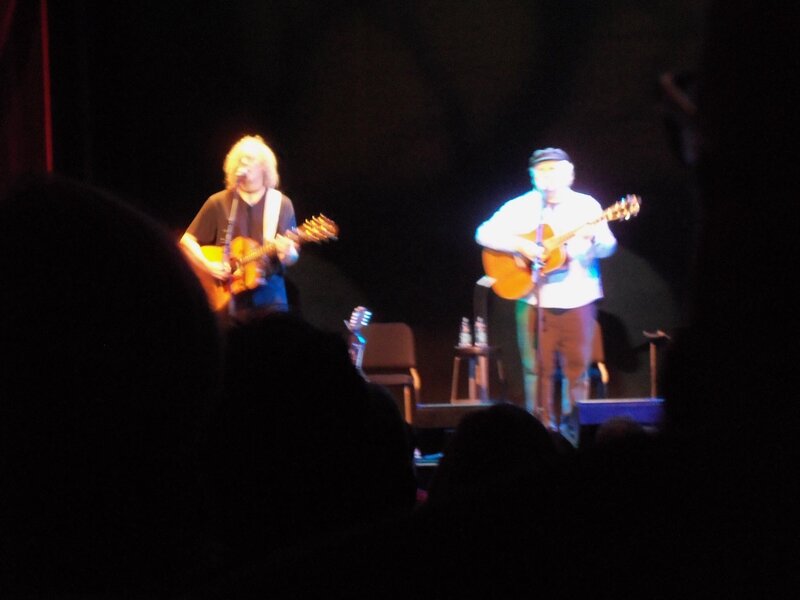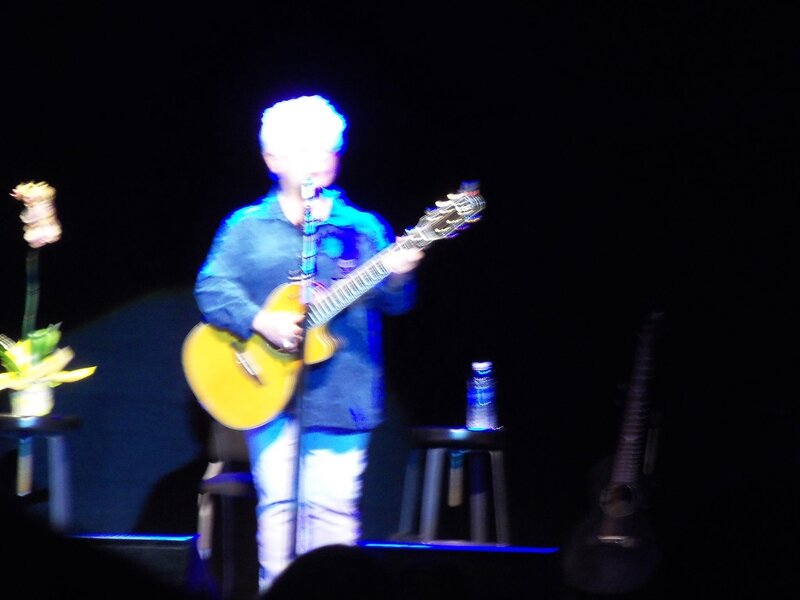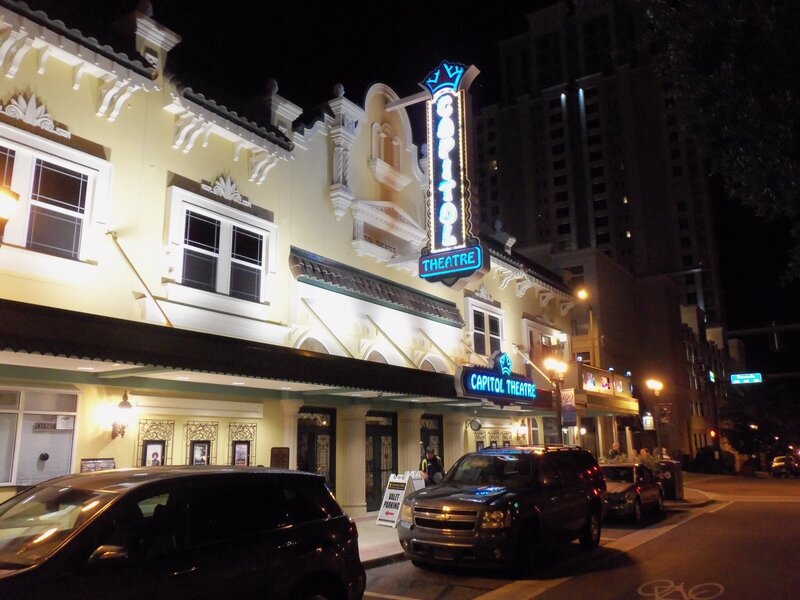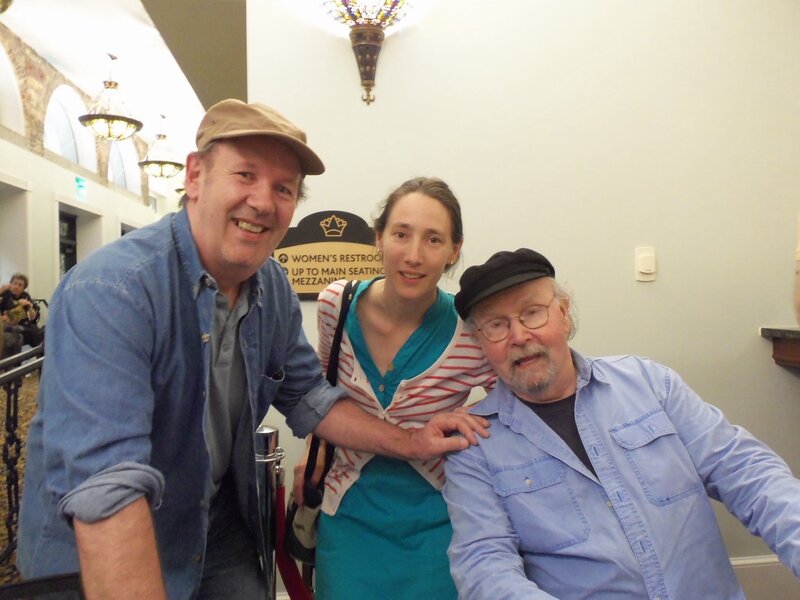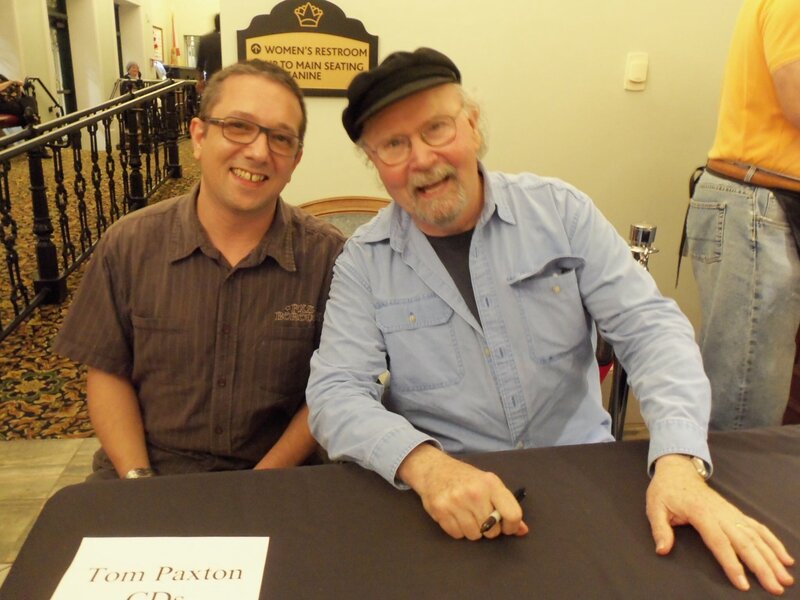 At Gram's Place we talk music with some people at the bar. One of the customers is the grand grand daughter of Clayton McMichen, fiddle player and best friend of Jimmie Rodgers, he plays the fiddle on Peach Picking Time In Georgia, and he wrote Wreck of The Old 97, Prohibition Blues et Sweet Bunch Of Daisies.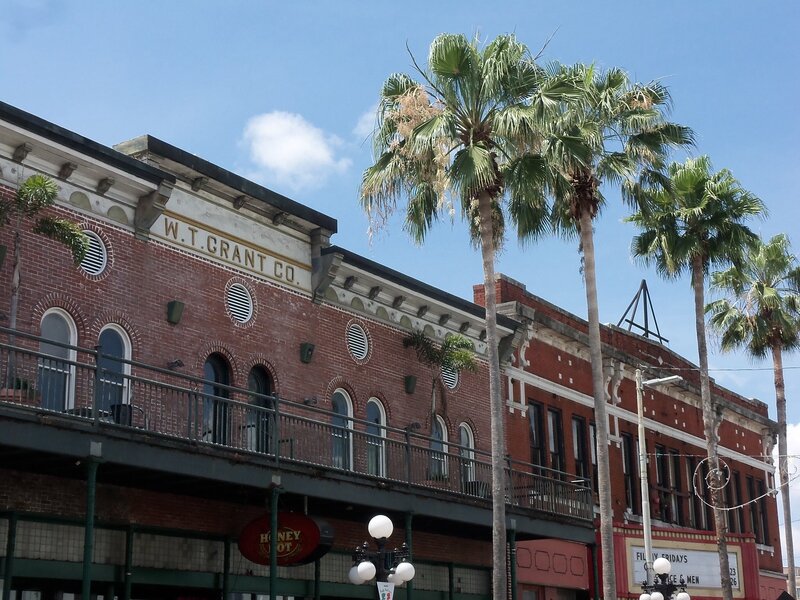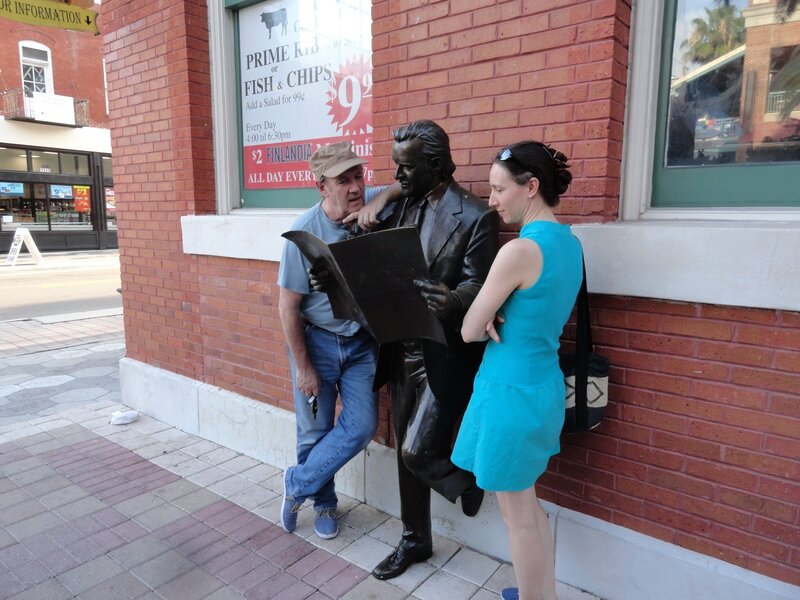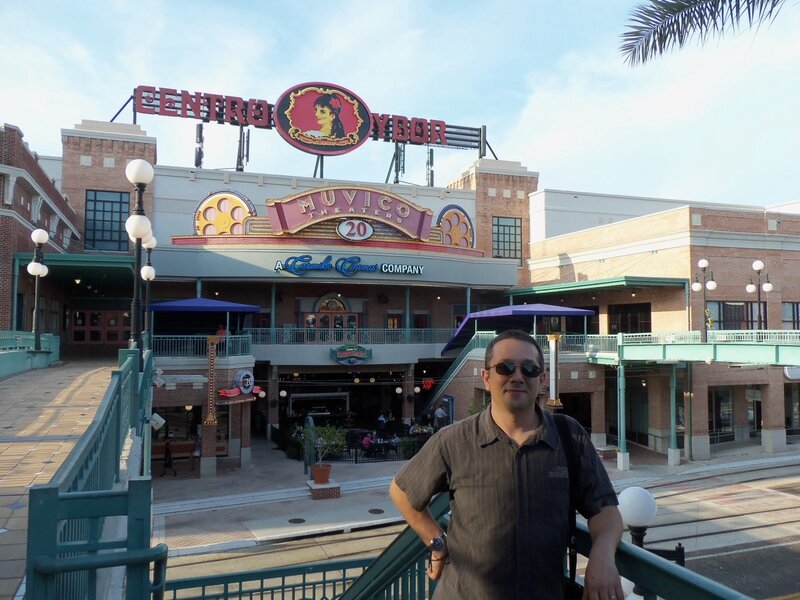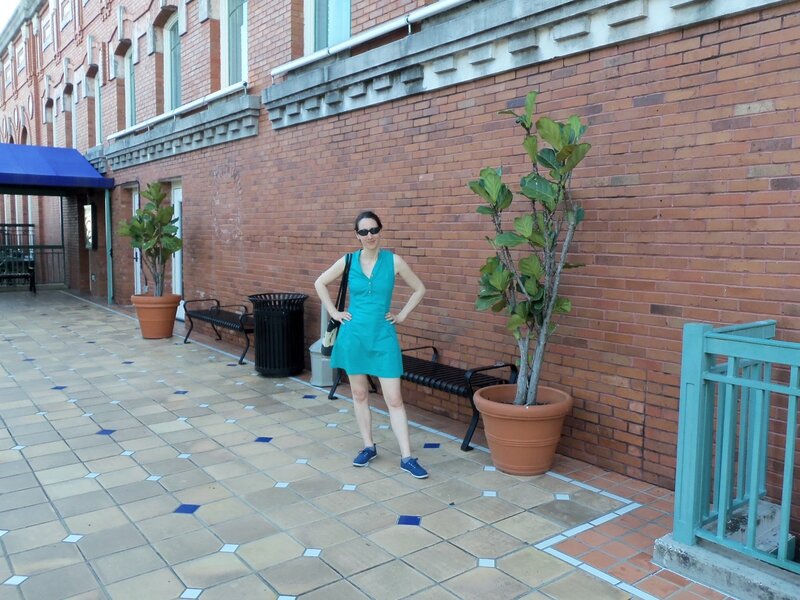 Back in Jx, a jam in Darren music school.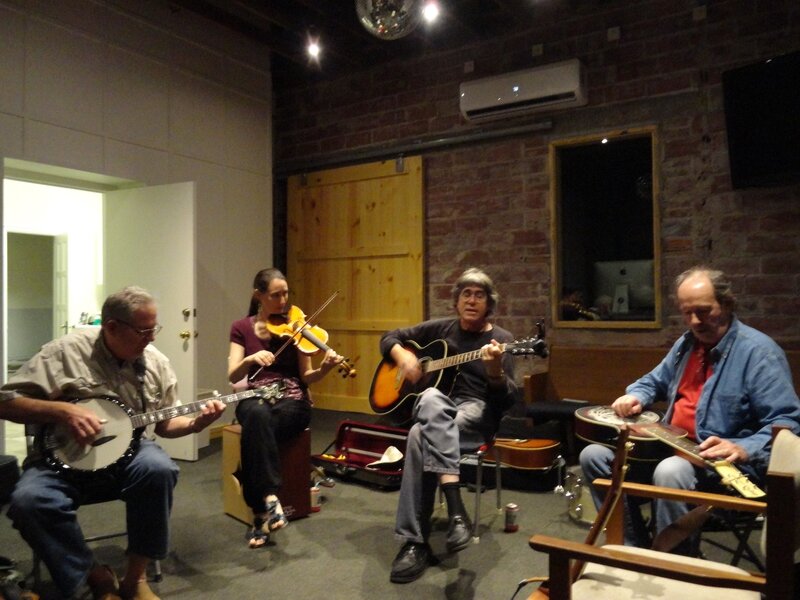 A suivre...