11-20-2011
We'll be in Holland for 4 days november 24th, 25th, 26th and 27th invited by our buddy "The Doc".
If you're around, we'd like to see you there.
Thursday November 24th - Zwolle (NL) - 8 pm - Cafe De Beleving
Friday November 25th - Epe (NL) - 10PM - Cafe Tonnetje

Samedi 26 November 2012 - Steenwijk (NL) - 4.30 to 5pm - Radio SLOS
Witte Paarden (NL) - 9pm - Witte Paarden Cafe

Sunday november 27th - Zwolle (NL) - 8PM - De Heterbij, Nieuwe Markt

10-11-2009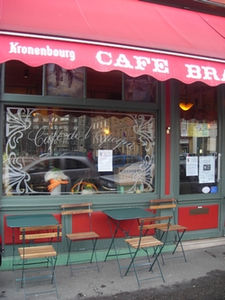 We played a few days ago at the Café de l'Epoque in Rouen (Normandy). A very friendly night in this magic place that fights to keep french music and blues alive.
Then, road to Netherlands for the 20th anniversary our our friend Rob "The Doc" band, Bootleg.