10-22-2015
Hello folks
The Hoboes and Friends on Radio Emeraude in the Dominique Lemaréchal Show friday october 23rd at 20:00, french time. It will be 14:00 (2 pm) east time in the USA. Presentation of our new album and the many guests who followed us in that adventure.
http://www.radio-emeraude.org/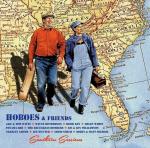 09-01-2013
Folk music free 24/24 without ads, listen to Folk Alley.