08-29-2013
Many gigs since our unforgettable show in l'Aigle (Normandy) august 11.
The 13 we were in Bénodet for one of those Folk Country et western meeting, with our friends of the Lonesome Day band, that we love. The same the 14 in St Brieuc (North Brittany) and the 17 in Vichy (Auvergne). With just a Mary-Lou trio Medecine Show in a holiday camp of Trégunc near home.
Just arriving from Vichy, we were leaving for a Mary-Lou show in Luc sur Mer (Normandy) hosted by the tourism office. LOVELY. A crowdy and warm audience in the parc of the town hall And the cider wes great. Super !.
On the road again for a new show in the Western village. Poor of them, since july they had a very strong storm. Noboby hurted, hopefully, but hudge damage. Our sympathy to the team..
We are allowed to take a few days of rest before we leave again to St Cyprien and Metabief. On the road we think of our american friends. We miss you folks.
Back home for a few days ... Sorry, but the miles and the miles (more than 10 000 since june) didn't allow us to post any message on this blog.
On this Music Medecine Show Summer Tour, we played some old stuff like Poste restante, Josephine (in a Zydeco version), Le Dernier As, Les Orages de Poussière, along with titles from our latests cds. We also played this medley as a tribute to Bob Dylan. Here it is shot by Jocelyn Lecocq in Douarnenez.

Mary-Lou : Hommage à Dylan par marylouband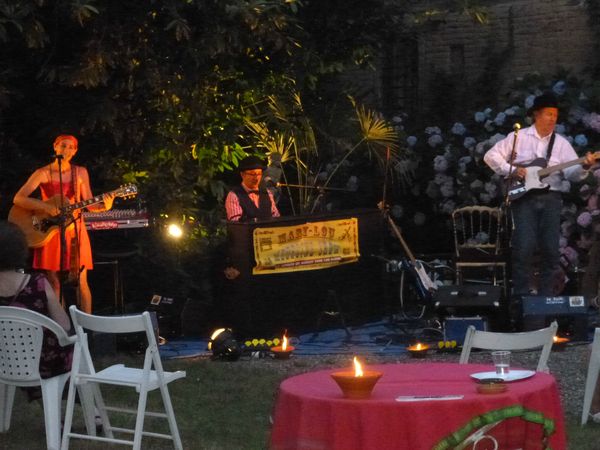 Several years have spent since our last show in Tréboul on the beautifus site of the Rheun.
We were there friday août 9, hosted by Norbert Joncour and the Comité des Fêtes of Tréboul.
Audience a bit shy, beautiful landscape, it's good to see Brittany again. Jocelyn was here and he made a few pics :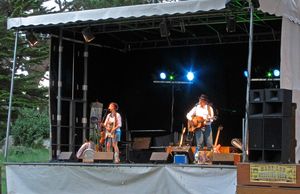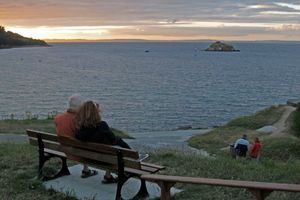 After Hourtin, and a show in a holiday camp in St Cyprien (66) here we come in the AZUREVA holicay camp. In the departement of Doubs, in the Franche Comté country (west of france, near Switzerland), they know what welcome means, and they are proud of their land. We visit a farm 200 years old, La Pastorale, our guide is wonderful . This country is still so beautiful. Thanks to our host, Gérard, and to his team. (photos Steph)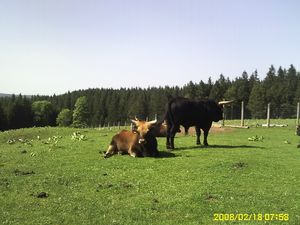 Monday juily 22 we were under the Medoc sun for a show at the Western Village of d'Hourtin (33).
It's avery special place that Arnaud and his team have created with buildings and western style. A lovely place where you can ride horses and spend holidays. We used to play there 10 years ago. The audience made a warm welcome to us.
Here are some pics Mary made: