08-29-2013
Back home for a few days ... Sorry, but the miles and the miles (more than 10 000 since june) didn't allow us to post any message on this blog.
On this Music Medecine Show Summer Tour, we played some old stuff like Poste restante, Josephine (in a Zydeco version), Le Dernier As, Les Orages de Poussière, along with titles from our latests cds. We also played this medley as a tribute to Bob Dylan. Here it is shot by Jocelyn Lecocq in Douarnenez.

Mary-Lou : Hommage à Dylan par marylouband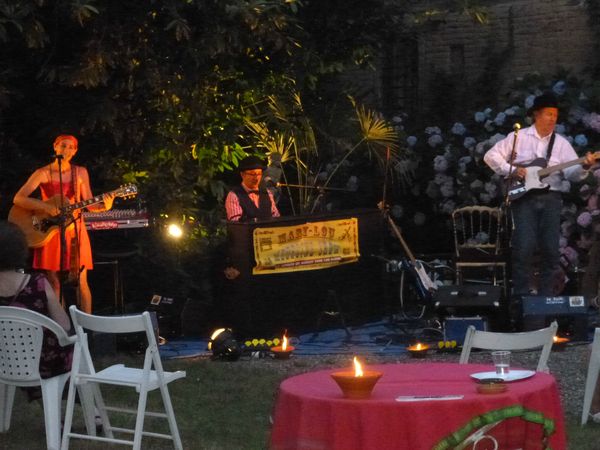 Several years have spent since our last show in Tréboul on the beautifus site of the Rheun.
We were there friday août 9, hosted by Norbert Joncour and the Comité des Fêtes of Tréboul.
Audience a bit shy, beautiful landscape, it's good to see Brittany again. Jocelyn was here and he made a few pics :