We left thursday morning for a long drive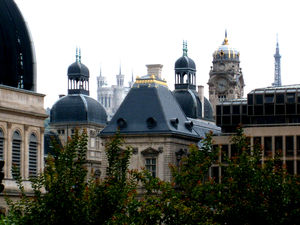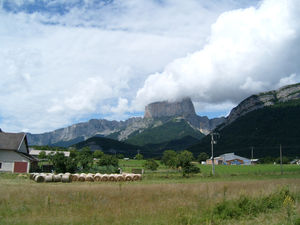 Landscapes of the Alpes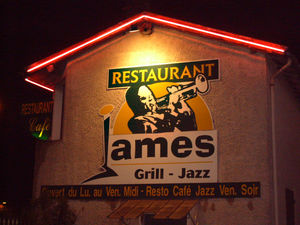 to go, after a little rest to sleep, to our buddies of the Jame's Café in Toussieu near Lyon.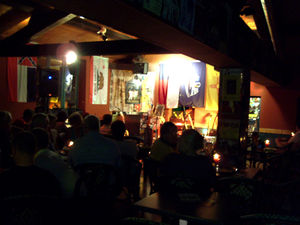 For 6 years, we have been playing in this small show room where the ambiance has allways been warm and friendly. Unfortunately, like many others, this temple of live music will close, stangled by administrative troubles, and the "nothing to care" of the politics.
Si it was a friendly but also nostalgic night. Thanks to Gonzague and all his staff who will allways keep a place in our heart.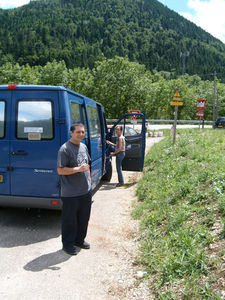 But the show must go on, and saturday, after a short night, we were "on the road again" bound to St Maximin la Sainte Baume, in the Var, invited by the town.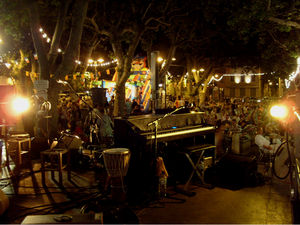 A very fine place, a pretty little town of the south-east of France, and a very pleasant concert with a very big audience. Thanks to everyone.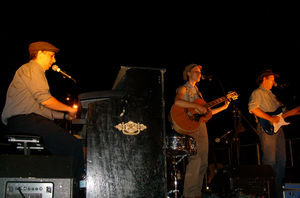 Way back in Brittany on monday with a draw offered by a young fan. Copyright Mia Heurteaut 2008.